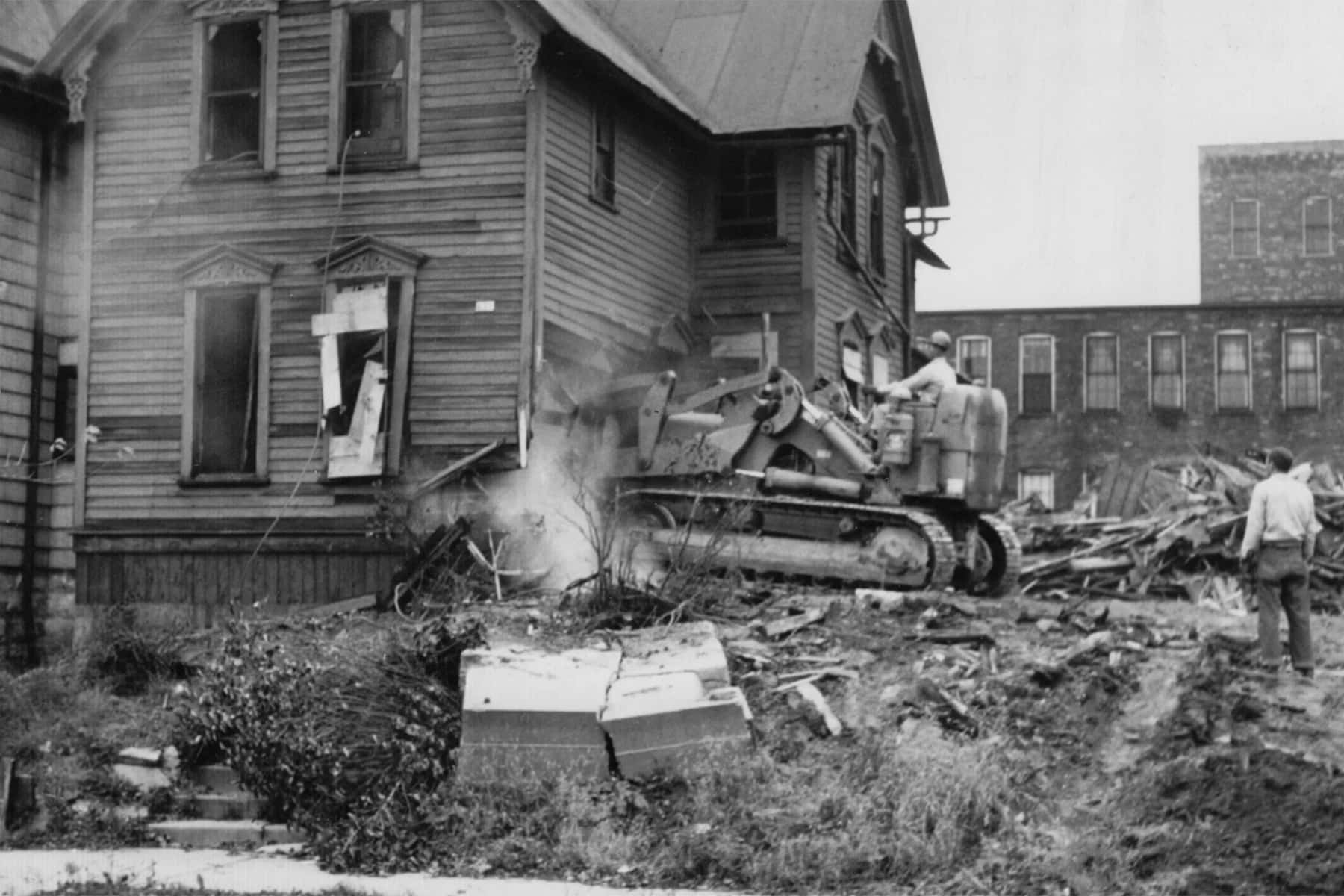 Bronzeville was once the heart of the African American community in Milwaukee. Decades of a thriving culture gave the area a unique atmosphere and prominent status among the city's ethnic neighborhoods. That history is the topic of Karen Slattery's 2019 documentary, "Remembering Bronzeville."
Slattery, a professor of journalism and media studies in the Diederich College of Communication at Marquette University, was inspired heavily by the work of the local playwright, Sheri Williams Pannell, and her play, "Welcome to Bronzeville."
The documentary focuses on the people who lived in Bronzeville. Slattery, who co-produced the documentary with Mark Doremus, thought they were important stories that Milwaukee natives were not aware of and she wanted to share them.
"We went and found people who grew up in that area of Bronzeville Milwaukee and the idea was to remember what it was like and to tell us about the neighborhood they grew up in," she said. They recall a vibrant community where neighbors helped neighbors and no one locked their doors.
African Americans were forced to live in the narrow confines of Bronzeville because of housing discrimination. From the 1930s on, the neighborhood was the social and economic hub for African Americans in Milwaukee. 
"Even under difficult circumstances people are good and they work together to create community," she said.
Much of Bronzeville was torn down to make way for public housing, urban renewal and freeway construction. But Bronzeville's vibrant history lives on in the documentary.
Slattery recognizes that the area's rich legacy is very much still present in the community. She hopes that the release of the documentary will bring the memories of Bronzeville to a new generation.
Milwaukee PBS plans to broadcast the documentary sometime in October.

Karen Slattery, Milwaukee PBS, and Lee Matz