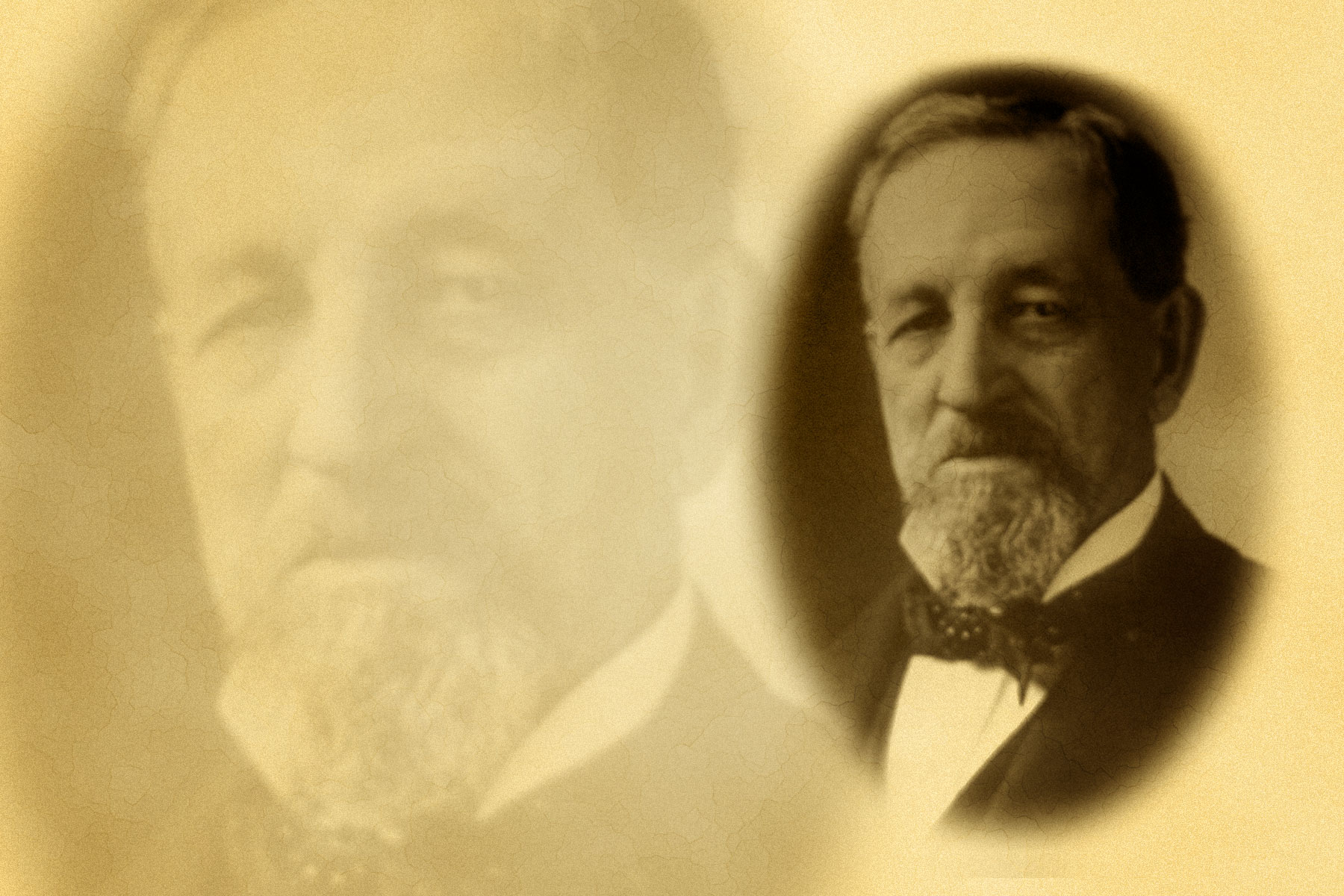 Today is the future from a century ago. During that bygone era, would young leaders of industry, government, health care, and education in Milwaukee been able to imagine the generational impact their lives would have on the city we live in today?

Born and educated Mount Pleasant, Pennsylvania and studied law in New York after moving there in 1836.He first practiced law in West Troy, N.Y. and then moved to Milwaukee in 1849.He formed a law practice with Abram Smith, who in 1853 became a member of the Wisconsin Supreme Court.Subsequently he practiced law solo and was very active in Democratic Party politics serving in the assembly in 1853, 1860, 1862 and 1872 and ran for Governor in 1863.Locally Palmer was on the Milwaukee School board for two terms in the 1860s and also served as the City Attorney for one term. He was elected Judge in 1870.
Palmer is noted for his long association with the then Mutual Life Insurance Company formed in Janesville, Wisconsin in 1857.Palmer was an early investor in the insurance company and served on its board of directors.Almost overnight and mysteriously the company moved from Janesville in 1858 setting up shop on the southwest corner of Wisconsin and Broadway.
In the late 1860s and early 1870s the policy for making loans (how the insurance company invested it monies) it was required that one must have an insurance policy with the company to obtain a loan, a practice that some board members saw as limiting investment options.A financial panic spread across the U.S. in 1873 and as a result the board voted to change the policy, allowing them to more freely make loans and other investments.As part of this change, Henry Lynde Palmer was appointed President starting in January of 1974 a position that he would hold for 34 years, just prior to his death in 1909.Palmer's appointment signified that the board was seeking new leadership with a focus on the investment activities of the organization.
During Palmer's time of leadership at Northwestern Mutual Insurance Company (named changed in 1864 by adding Northwestern).He lead the company from a solid Midwestern company to one that had a national scope and solid reputation with a strong insurance agent association and a disciplined investment policy that allowed the company to grow into one of the largest insurance companies in the U.S.
Of local note the third home of the Northwestern Mutual Company was built on the corner of Broadway and Michigan (611 Michigan) on a lot formerly housing the Newhall House Hotel that had a horrific fire in 1883 and burned to the ground.Northwestern hired Chicago architect S.S. Berman to design this H.H. Richardson style building that remains one of Milwaukee's architectural gems.The building was designed to house both Northwestern and other commercial establishments.Currently this location is the home of the Hilton Garden Inn.
In addition to his corporate leadership, Palmer had been a member of the Milwaukee School Board and had an elementary school named after him.He was also very active in the Masonic movement as well as its kindred Scottish Rite organization.Upon his death the Milwaukee Masonic Lodge named the lodge after him.This masonic lodge is still in existence and is currently located in Wauwatosa, WI.Formerly this lodge was located at 2640 N. 1st Street in Milwaukee with the building clearly labeled as Palmer Lodge.
October 18, 1819 – May 06, 1909