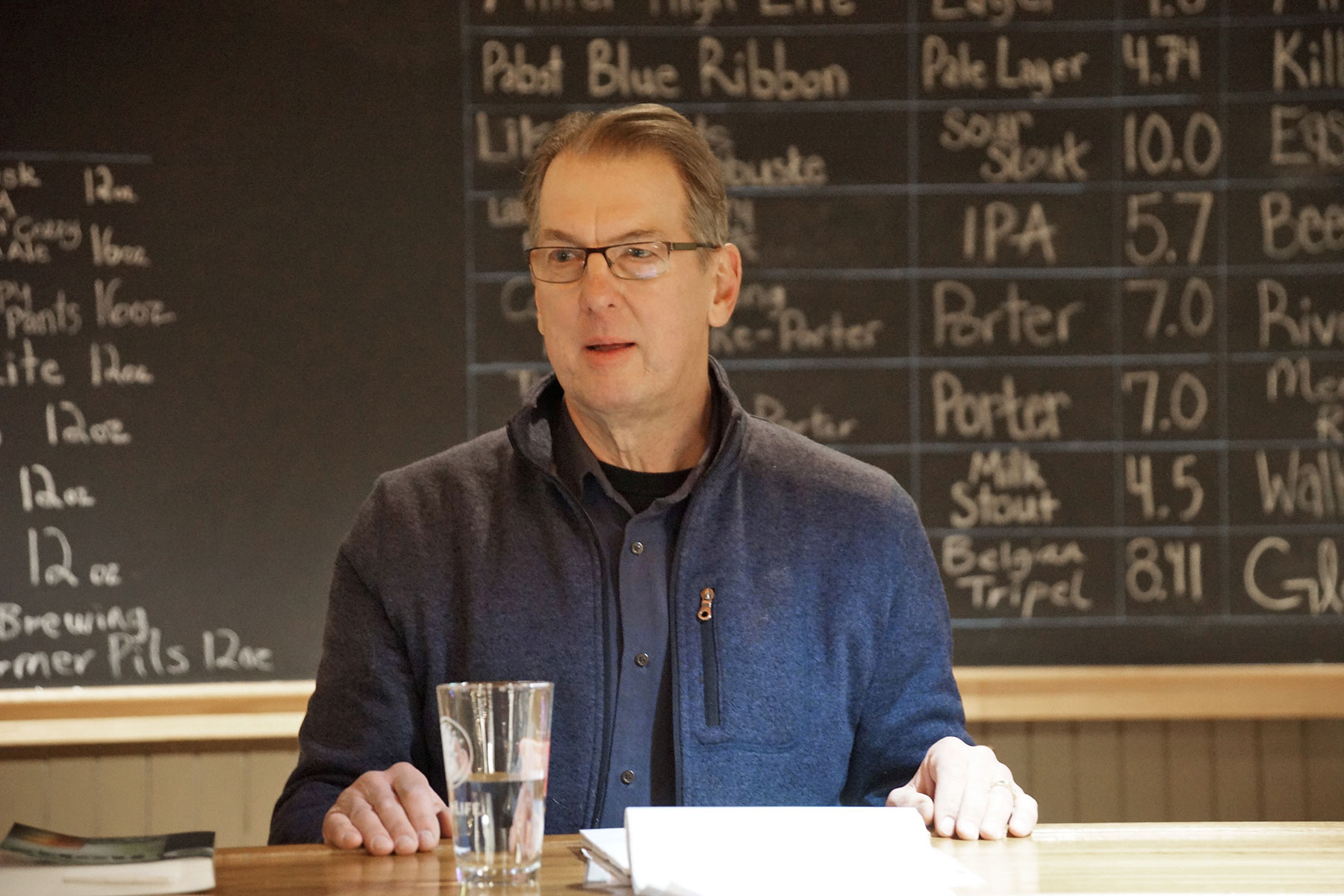 The Milwaukee County Historical Society's Brew City MKE hosted its first of the Behind the Brew series for 2018 on January 4.
The founder and co-owner of Lakefront Brewery, Jim Klisch, hosted the unique event on the continuing history and innovation of hops in the American IPA. His talk had a emphasis on the application of hops in the brewing process of particular to Milwaukee.
Hops are the flowers of the hop plant Humulus lupulus, used primarily as a flavoring and stability agent in beer, giving the beverage bitter, zesty, or citric flavors.
"A community has formed at these programs that is really special, with dialogue and shared enjoyment," said Mame Croze McCully, Executive Director of the Milwaukee County Historical Society. "Whether its a tasting and presentation by a brewer or a chance to discuss topics like prohibition or the evolution of brewing methods, we have seen people engage with history in a whole new way. And they do it together."
Milwaukee has seen the same boom of craft breweries that the rest of the country is experiencing, but the production of heritage beers born and produced in the area has never stopped.
"In many of the educational programs, brewmasters or brewery owners share their firsthand stories and knowledge, while others explore topics related to beer and Milwaukee's deep brewing history," added McCully.
Dana Hansen, Site Manager of Brew City MKE said her goal with the location was to provide a space to the public that was both informative and comfortable.
"I feel many people may be hesitant to even consider beer as something they would like, due to past experiences," explained Hansen. "Through events like Behind the Brew with Lakefront co-owner Jim Klisch, attendees were encouraged to have a conversation about how beer, its ingredients and various styles, has been and is still for everyone."
The Behind the Brew: Lakefront Brewery Presents Winter Warming Hops discussion also included beer tastings for the audience. Four of Lakefront's innovative brews were sampled with the creation story behind each, Fixed Gear, IPA, Denali SHOP, and Warm Front.
"We have the opportunity to make drinking beer approachable, make it so people are willing to taste something new, and have fun too. I structure the beer list here at Brew City MKE to provide this experience," added Hansen. "I consider each beer in terms of its approachability, quality of taste, connection to Milwaukee history and community, and as a reflection of Milwaukee brewing innovation. The result is a carefully curated list that can be tasted to provide that comfort, fun, and chance to learn and try something new."
The audio of the presentation given by Jim Klisch was recorded during the event that featured Milwaukee's history on tap.
Founded in 1987 by brothers Russ and Jim Klisch, several of Lakefront Brewery's brands are named after Milwaukee neighborhoods, such as Riverwest Stein Beer and East Side Dark. Using Wisconsin-grown ingredients, the brewery was the first in America to bottle fruit beer since prohibition was repealed.
Brew City MKE has all of the artifacts from the original Milwaukee County Historical Society's 2016 exhibit, along with a bar that serves only Milwaukee-made beers. Brew City MKE will be open Tuesday, Wednesday, Thursday and Sunday, 10 a.m. to 6 p.m.; Friday, 10 a.m. to 8 p.m.; and Saturday, 10 a.m. to 10 p.m.