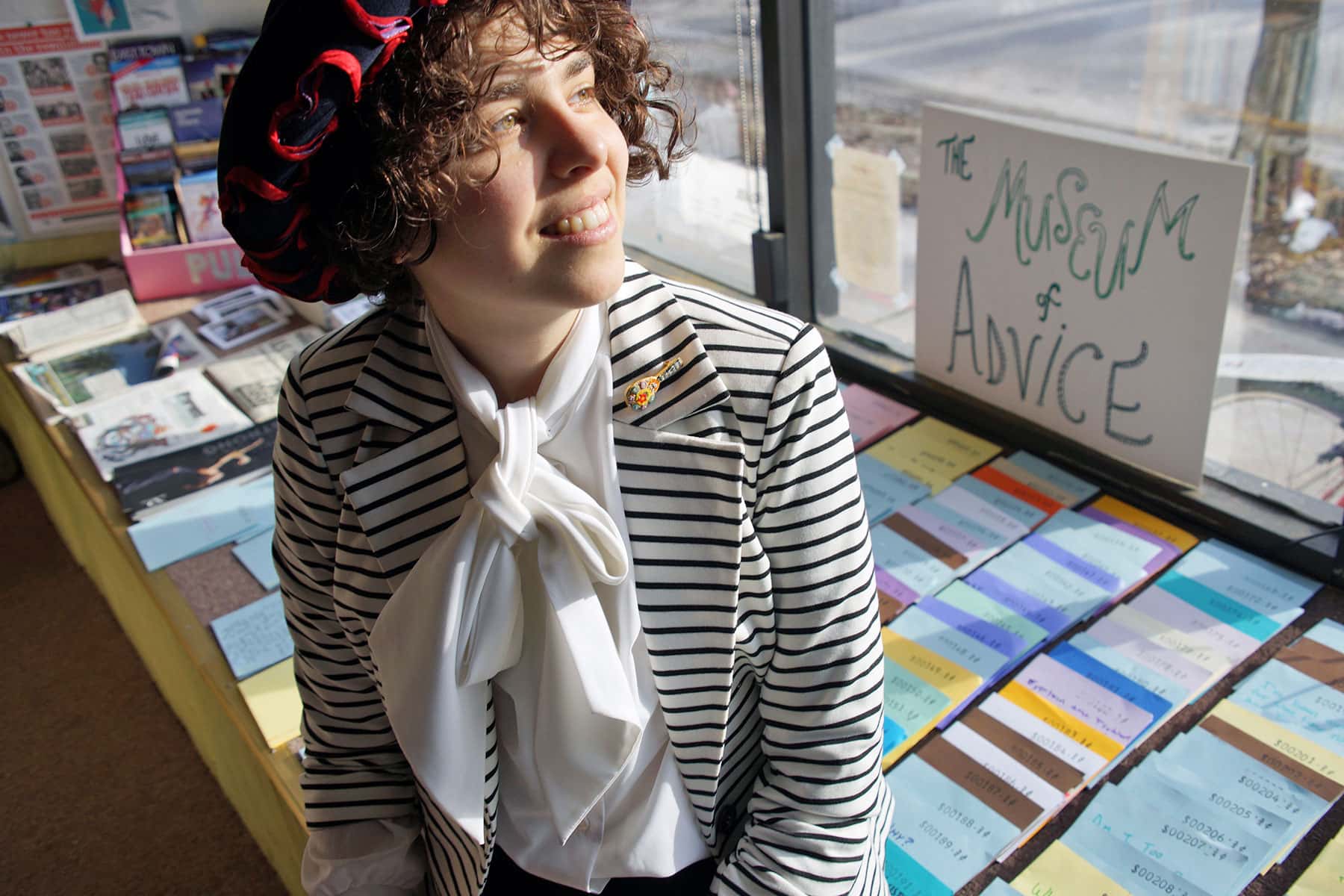 A reading from the Museum of Advice was held on January 14 at the Woodland Pattern Book Center to a crowd of almost one hundred in attendance.
A dozen of the original 26 experts, from the Milwaukee Fringe Festival, attended the public recital to read aloud their favorite responses to the problems people shared at the August event. Exactly 423 individual questions were collected at the Advice Tent, where curious people were encouraged to pose questions that ranged from the serious, to the vague, to the absurd.
The free advice was retained and archived by the project creator Anja Sieger, who created a digital databases for The Museum of Advice. Physical copies of the questions and answers gathered at the tent will be on display at the Woodland Pattern Book Center from January 10 to 22.
The images from this photo essay captured the afternoon reading and audience talkback, featuring problems and paths to solve them from enlightened advice.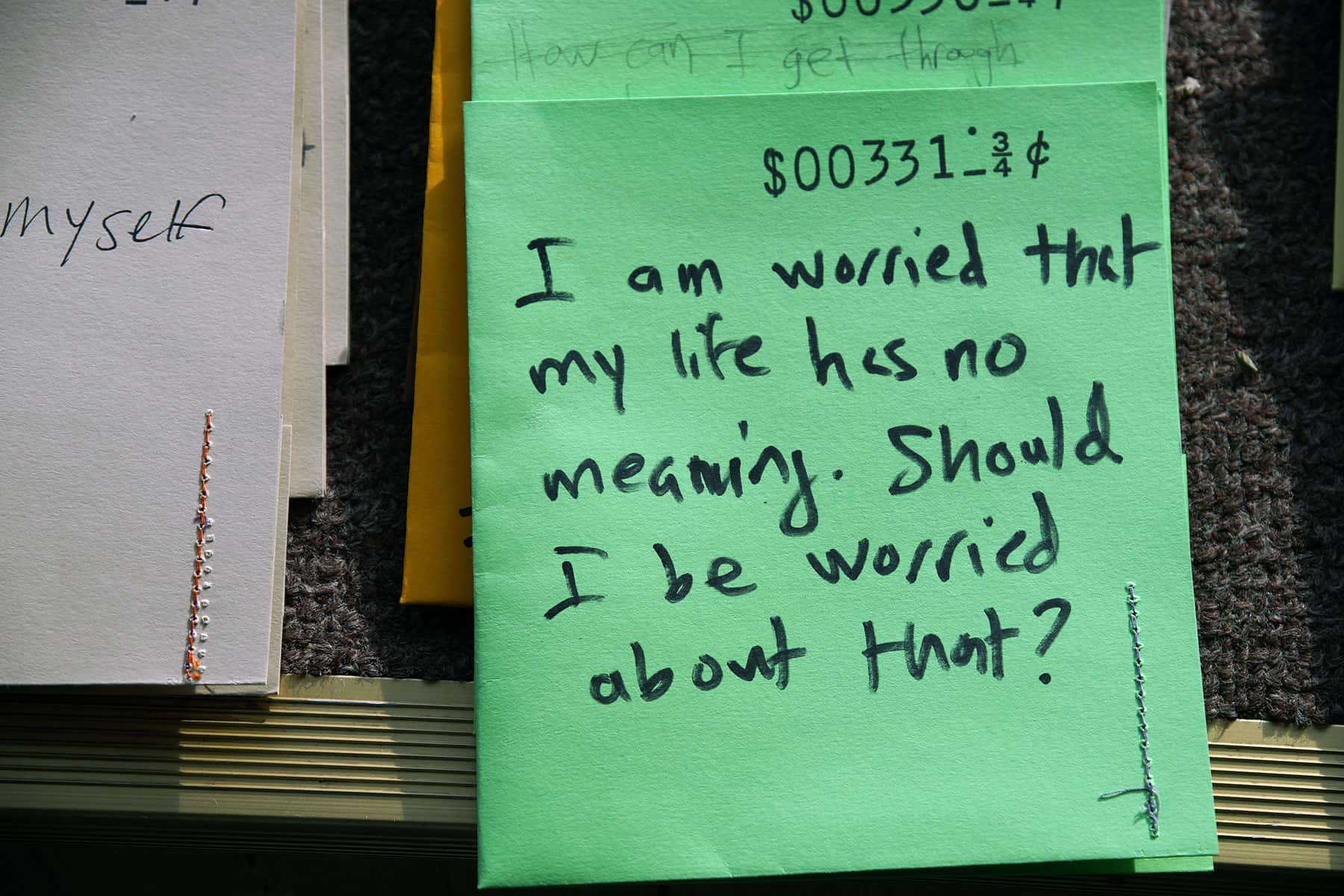 Museum of Advice Contributors:
Dictionary Advice by Anja
Metaphorical Advice by Freesia McKee
Yoga Therapy Advice by Heidi Parkes
Fashion/Alien/Voyeuristic Advice by Blasted Ellipses
Slap of Reality Advice by Reality Slapstein
Contradictory Advice by Contra/Diction
Sporty Advice by Jock Strap
Colored Advice by D'Comma Sense
Sunny Side Up Healthy Ass Life Advice by Ms. Bloom
Nihilistic Advice by Nadia
Ethical Advice by the Honorable Fuega, Nature Witch
Culinary Advice by Monique Gastrique
Klutz to Klutz Advice by Marty Cabinet
Subliminal Advice by Notanja
Twice/Thrice Advice by Freesia McKee
Mending Advice by Heidi Parkes
Taoist Advice by ViVi
Contradictory Advice by Contra/Versial
English Teacher Advice by Red Pen
Hard Boiled Advice by Marty Cabinet
Life: Welcome To Reality Advice by CC
Unrealistic Advice by Madame Peacock
Musical Advice by Indigo Jade Kästel
Fiery Advice by Audrey Thompson-Wallace
Botanical Advice by Root the Plant Whisperer