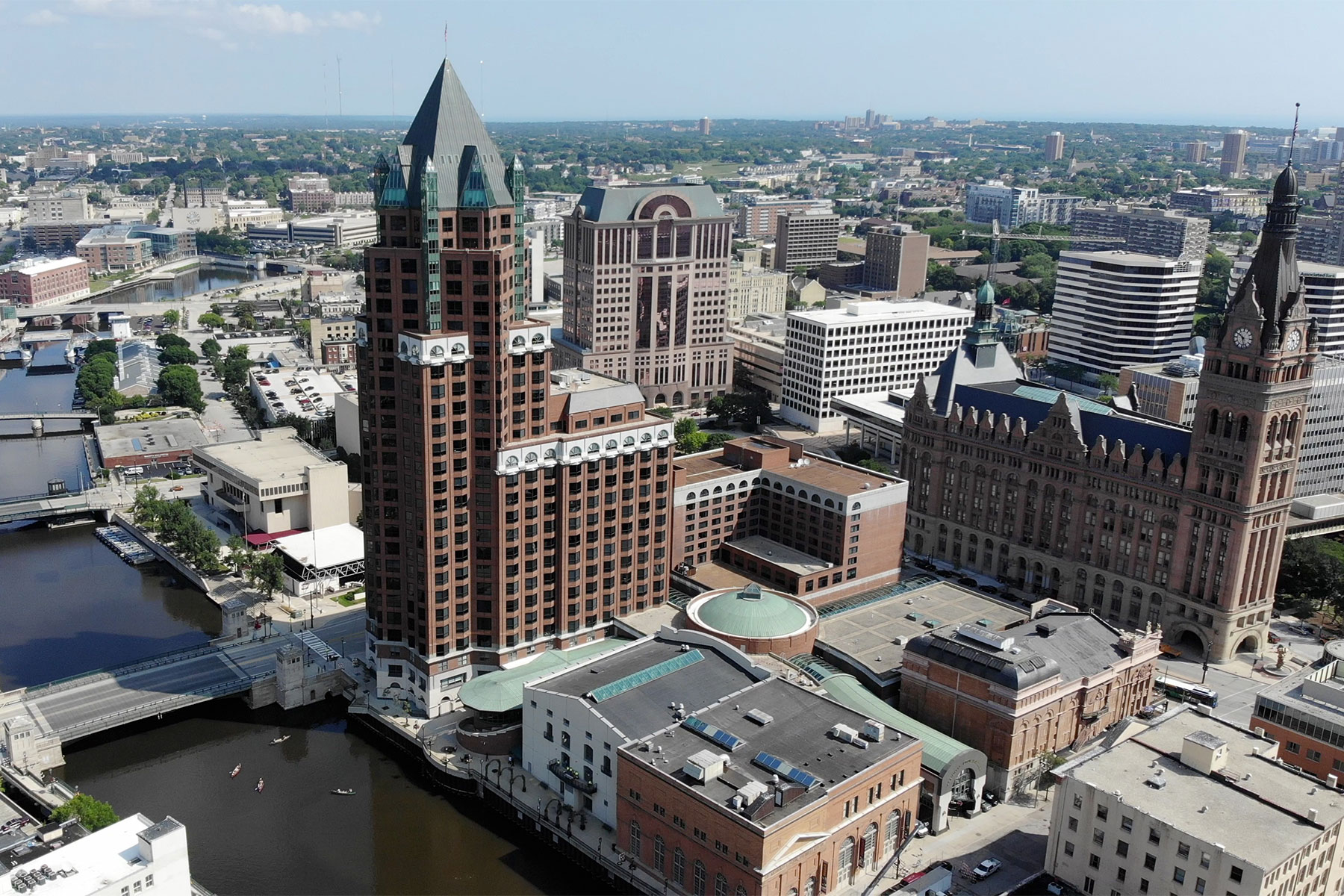 The city of Milwaukee is experiencing a once-in-a-generation development in and around downtown, which is creating tremendous new opportunities for the City and its people. While many look forward to Milwaukee's future, especially in the downtown area, it is important to be mindful that some of the area's residents may not feel connected to the growth or to the downtown, fearing being left out or pushed out.
New buildings, new jobs and new opportunities are moving the City forward in ways that are unprecedented. Talented people are moving to Milwaukee, drawn by the City's development, excited by its evolving skyline. There is also a need to ensure that those in the neighborhoods adjacent to Downtown benefit from this renaissance. The community must figure out how neighborhoods can work together and share resources, successes and best practices, across geographic boundaries to create a "Greater Downtown" that moves all of Milwaukee forward.
The MKE United Greater Downtown Action Agenda is a comprehensive planning process meant to be inclusive to all people, businesses, amenities, and cultural offerings as Milwaukee plans for its prosperous future. Through this process, MKE United will create a shared and inclusive vision for Downtown Milwaukee and its adjacent neighborhoods, supported by a strategic Action Agenda to make that vision a reality.
The organization believes it is the time to establish an authentic Greater Downtown identity, build connections, grow and strengthen businesses and jobs, increase density and create enthusiasm and pride for the Greater Downtown.
They started by creating the Downtown story, considering the current state of Greater Downtown, and developed a vision. Armed with that information, MKE United set out to bring it to life through a comprehensive and inclusive civic engagement effort, which included the input of thousands of Greater Downtown residents and stakeholders.
The process identified six key "transformative directions" based on community feedback that were at the heart of the vision for Greater Downtown. Those transformative directions create an aspirational vision for the Greater Downtown: how people move throughout the Greater Downtown; where people work, live, shop, eat and play in the Greater Downtown; and the shared capacity act through civic engagement.
Since February, more than 70 diverse leaders from a variety of entities, constituencies and demographics, have come together to build out actionable steps for each transformative direction.
Some early actions underway included establishment of an investment fund to support financing for catalytic neighborhood investments; an advocacy effort calling for nonpartisan review of the state's shared revenue structure and the needs of municipalities to drive consideration of state tax reform; Pop-Up MKE, a public-private partnership supporting business owners who are looking to start or expand their business in vital commercial corridors; and Creation of a local equity forum to build fluency and share a framework for how to think about and take action around equity.