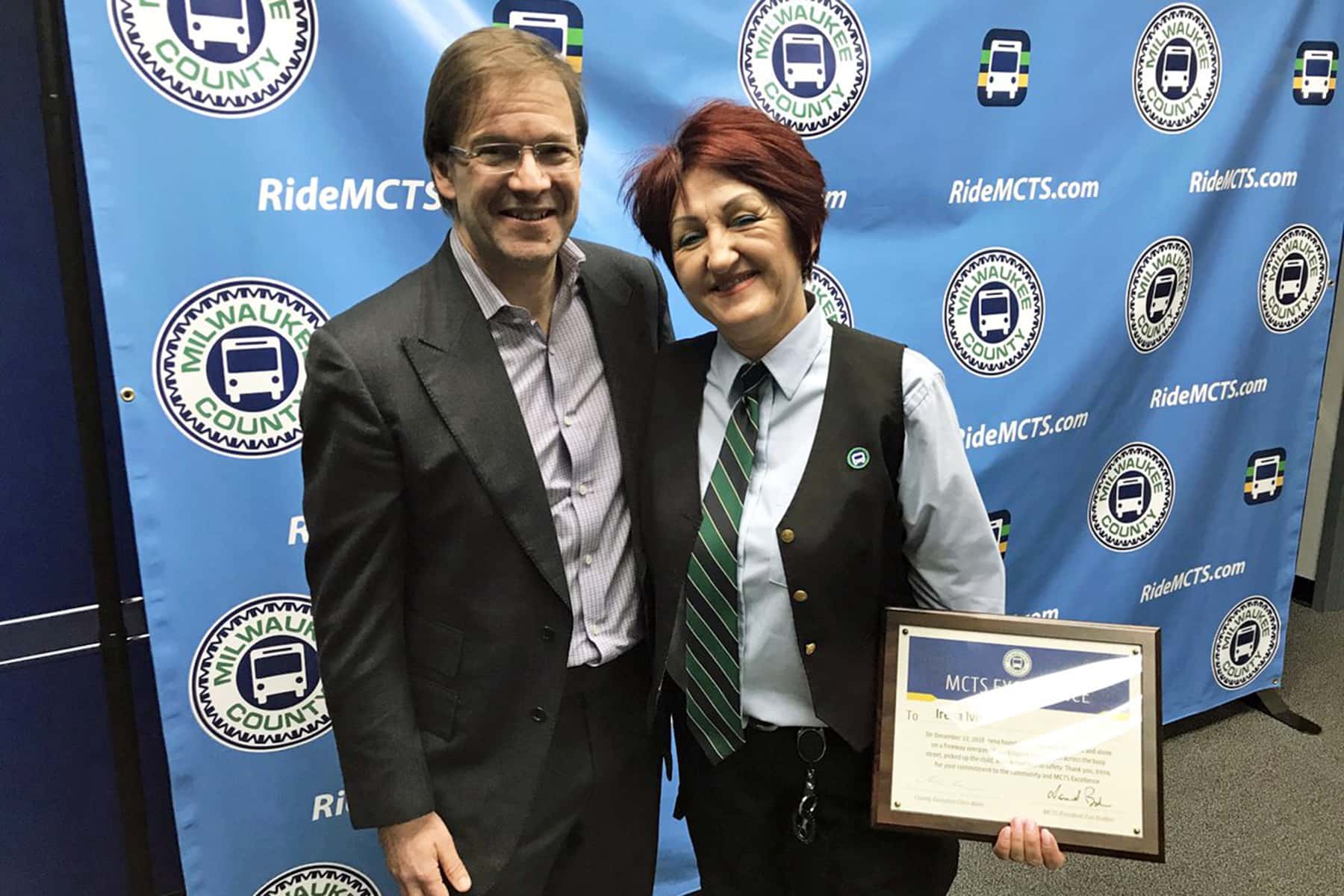 A bus driver for the Milwaukee County Transit System (MCTS) was celebrated on January 10 for rescuing a baby girl spotted wandering alone on a city street.
Milwaukee County Executive Chris Abele and MCTS officials honored Irena Ivic for her actions a few weeks ago, all of which were recorded on the cameras from her bus.
"She did a lot more than her job. She did the right thing. I don't take that kind of compassion for granted," said County Executive Abele.
It was just before 8:00 a.m. on December 22, 2018, when Ivic saw something shocking in front of her bus. A lost baby was wandering alone on a freeway overpass near 4th and Mitchell on Milwaukee's South Side.
The child, who appeared to be less than one-year-old, was barefoot and wearing just a onesie and diaper. Irena stopped her bus, ran across the busy street, picked up the crying child, and carried the little one to safety.
As Irena called for help, a passenger gave up her coat to help keep the baby warm. The child was cold to the touch after spending time outside in the freezing temperatures. Irena comforted the terrified youngster, who soon fell asleep in her loving arms.
Firefighters, police officers, and transit security officers arrived at the scene a short time later. Besides being cold and scared, the baby was unharmed. Police say the child had been left outside by its mother who may have been suffering from a mental health crisis. Authorities eventually reunited the baby with its father.
Originally from Serbia, Ivic has lived in Milwaukee for over a decade and been an employee of MCTS for the past five. Irena said she is just grateful that she was able to help. This is the ninth lost or missing child found by MCTS Drivers in recent years.
© Photo
Milwaukee County Transit System (MCTS)