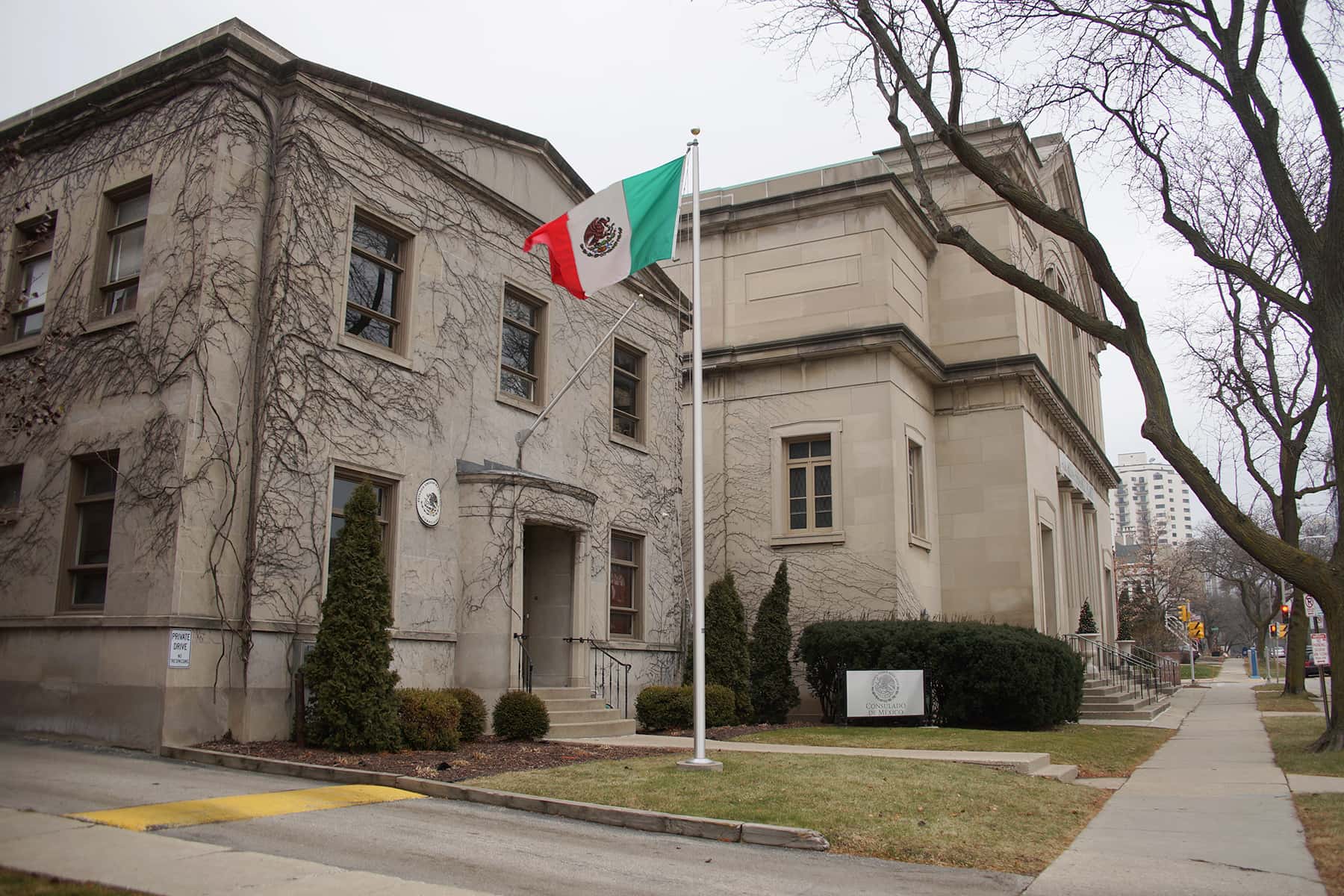 The Consulate of Mexico in Milwaukee announced on November 13 that Citlali Mendieta and Nicolás Ramos were selected for its 2021 Mexicanos Distinguidos Award.
The Ministry of Foreign Affairs, through the Institute of Mexicans Abroad (IME), promotes the recognition of achievements by Mexicans who live and work abroad. Managed by Mexican Embassies and Consulates, the acknowledgement effort was designed to strengthen ties with the Mexican diaspora living around the world.
This is the third Mexicanos Distinguidos Award bestowed by the Consulate of Mexico in Milwaukee, and the first involving an enterprise located in the city of West Allis. The Ramos-Mendieta family own the Antigua Latin Inspired Kitchen restaurant. Mexican gastronomy has long been a culturally relevant activity for the Mexican community in Wisconsin and the United States.
"They have distinguished themselves by their leadership throughout their successful professional career in the hospitality industry, specifically, in the area of Mexican restaurants and banquet services in their locality. In this regard, it is worth highlighting their long family history as restaurateurs with more than 50 years in Wisconsin," said the Consulate in a press release.
Mendieta and Ramos reside in West Allis, part of Milwaukee County's metropolitan area. As chefs and owners they are widely recognized as entrepreneurs and innovators by peers in their professional field, clients, and local authorities. Even, West Allis Mayor Dan Devine often cites Antigua Latin Inspired Kitchen restaurant as one of the stars of that city's food scene.
"The love and dedication for food and the Latin Culture are shown through the variety of dishes, proudly representing the Latin community in Wisconsin, in our dining room and through our premier catering services."
The Mexicanos Distinguidos Award is a recognition of the trajectory and contributions of the Mexican women and men who live abroad, who are leaders in their fields of work, and who have accomplished outstanding activities in their professional field. That resulting effort contributes to the prestige and interests of Mexico around the world.
Mexico's Ministry of Foreign Affairs said that, through the presentation of the Mexicanos Distinguidos Award, its commitment is reaffirmed, to promote and make visible the longstanding contributions of Mexicans to their host communities at the international level.