Federal Judge strikes down early voting restrictions approved in lame-duck session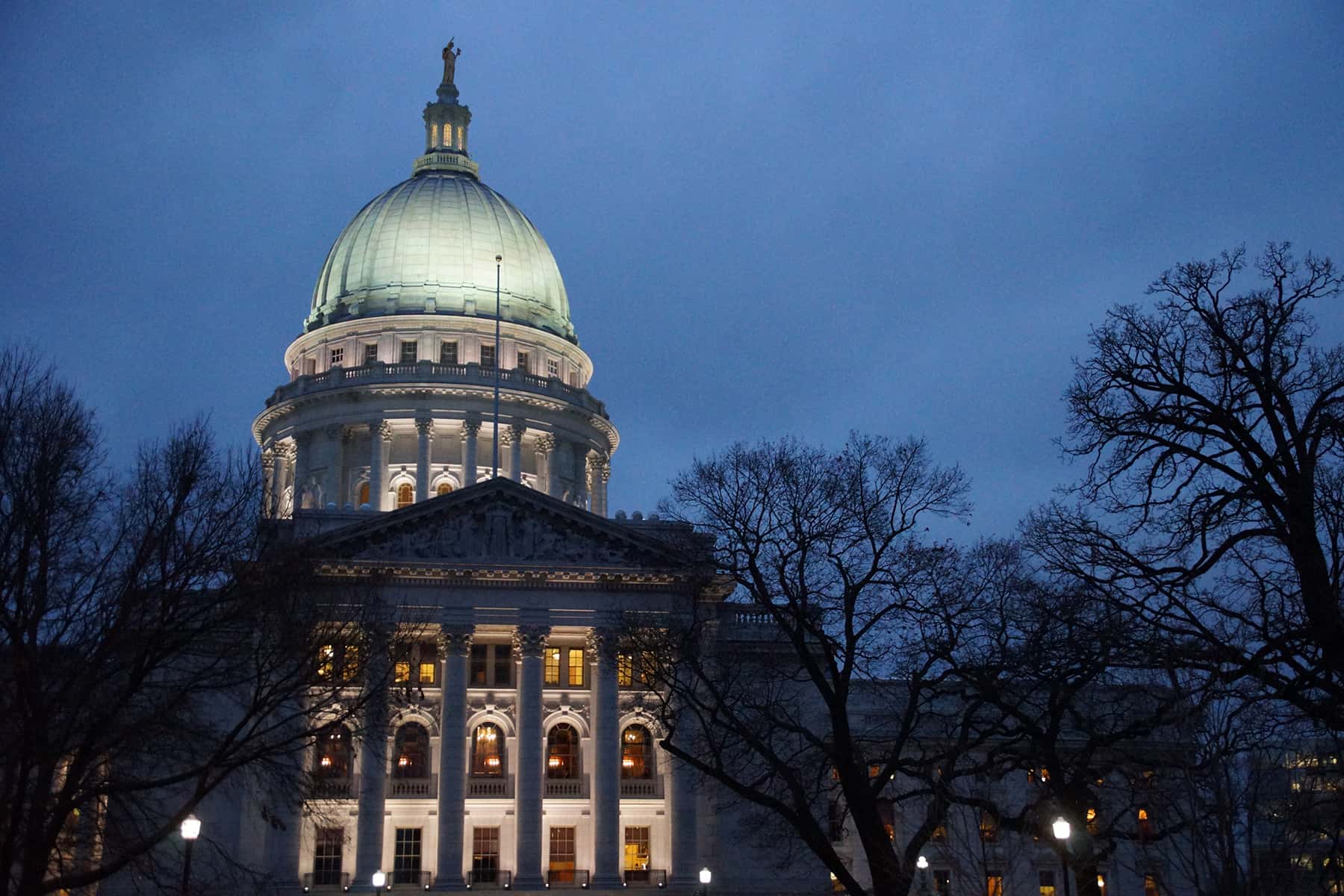 Unconstitutional legislation that restricted Wisconsin voting rights, passed by Republicans and signed into law by former Governor Scott Walker in the December lame-duck session was tossed out on January 17 in a decisive ruling by federal Judge James Peterson.
Judge Peterson's decision comes after plaintiffs in federal lawsuit, One Wisconsin Institute, et al v. Thomsen, et al, asked Judge Peterson to enforce his rulings and previous injunctions from July 2016. At that time, he tossed out similar measures that Republicans had passed. In his legal opinion the legislation was defined as restrictive and deemed racially motivated.
In the November 2018 election, the overwhelmingly Democratic cities of Madison and Milwaukee allowed voting for six weeks before the election, far longer than in smaller and more conservative communities across Wisconsin.
The restrictions passed by majority Republicans in December 2018 limited early voting to the two weeks leading up to an election. Republicans argued the time frame should be uniform across the state rather than left up to individual communities to determine.
"This ruling is a major victory in the battle to protect and expand voting rights in Wisconsin," said Robert Kraig, Executive Director of Citizen Action of Wisconsin Education Fund. "It is our hope that the constant political attempts to erect artificial barriers to voting will become a thing of the past, so we can work together to assure that everyone in Wisconsin has unfettered access to the ballot box."
The five-page ruling by Judge Peterson definitively rejected all of the arguments offered by the Republicans:
"This is not a close question: the three challenged provisions are clearly inconsistent with the injunctions that the court has issued in this case. A party cannot avoid an injunction by complying with parts of it while disregarding others." On limiting early voting hours: "This argument ignores the fact that the court concluded that each restriction was independently unlawful and enjoined them separately. If the court accepted defendants' argument, it would mean that a legislative body could evade an injunction simply by reenacting an identical law and giving it a new number. Defendants' arguments to the contrary are not persuasive."
The judge also struck down a law passed during the lame duck session that requires a 2-year expiration date on student IDs used for identification at the polls, as well as a law that limits the use of receipts as valid voter identification for individuals who are involved in a sometimes lengthy process of getting a valid ID without a birth certificate.