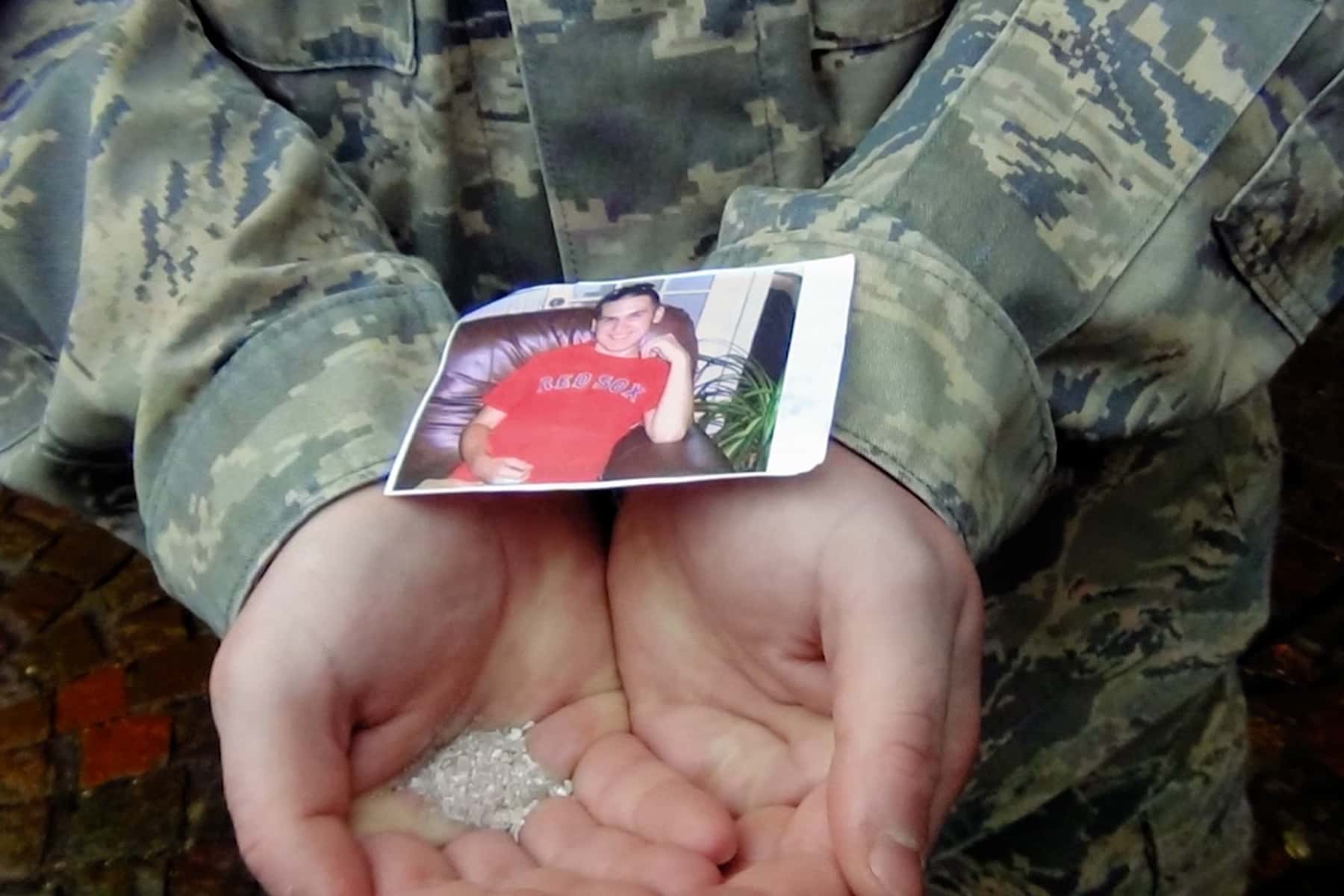 We as a nation join on Memorial Day, in solemn remembrance, and to grieve our service members lost in battle. We plant flags, we lay wreaths, we stand united in our sorrow. But an ever-growing group of mourners looks for their place of belonging and grief sharing for those lost because of the PRICE of war. The family and friends effected by military and veteran suicide.
In a 2019 Department of Veterans Affairs report, an average 17 U.S. veterans die by suicide daily. This is about 1.5 times that of nonveterans. In that same year, the Pentagon reported that the rate of suicide for active-duty service members was "on par" with the nonveteran U.S. population, but the average age was significantly younger. Eighteen to twenty-year-old's make up 43% of the military population and 61% of deaths by suicide. How do we support the family and friends who are living through this type of loss? How do we support them on their journey toward a "new normal?"
The UW-Milwaukee Military and Veterans Resource Center (MAVRC) has partnered with their long-time friends at the Milwaukee War Memorial Center to present the documentary Scattering CJ on Wednesday, June 2nd. Scattering CJ is a story of a mother's need to continue to support her son after losing him to suicide. Hallie Twomey grappled with the despair of all the life events her son CJ, an Air Force veteran, would never experience.
She turned to social media to express her grief. Hallie asked a friend to sprinkle some of CJ's ashes at their vacation destination so CJ could travel the way he had always wanted. Hallie posted the event on her Facebook page and subsequent requests for CJ to join travel experiences began to pour in. Thus began a journey for the remaining Twomey family in finding their "new normal" and the journey of understanding and healing for those who carried CJ's ashes.
Military mental health and wellness is an ongoing mission for the Military and Veterans Resource Center (MAVRC) and the Milwaukee War Memorial Center. MAVRC received a generous donation from the Charles E. Kubly Foundation, which also funded Scattering CJ, to bring mental health and wellness programs to the military and veteran population at UWM.
Both MAVRC and the War Memorial are members of the Community Advisory Taskforce on Veteran Suicide Prevention with the Wisconsin VA. Part of the task force's charter is to develop and share new ideas and innovations to reduce the risk of suicide, and to provide support to those affected by suicides. Scattering CJ honors that mission.
Join us for this documentary viewing online or in person at the Milwaukee War Memorial Center. See the Twomey's heart-breaking journey of grief, yet heart-warming journey of hope. Listen to their message of how they created meaning for CJ's life and their lives moving forward.
Scattering CJ, Wednesday, June 2, 6:00 pm to 7:30 pm @ War Memorial Center