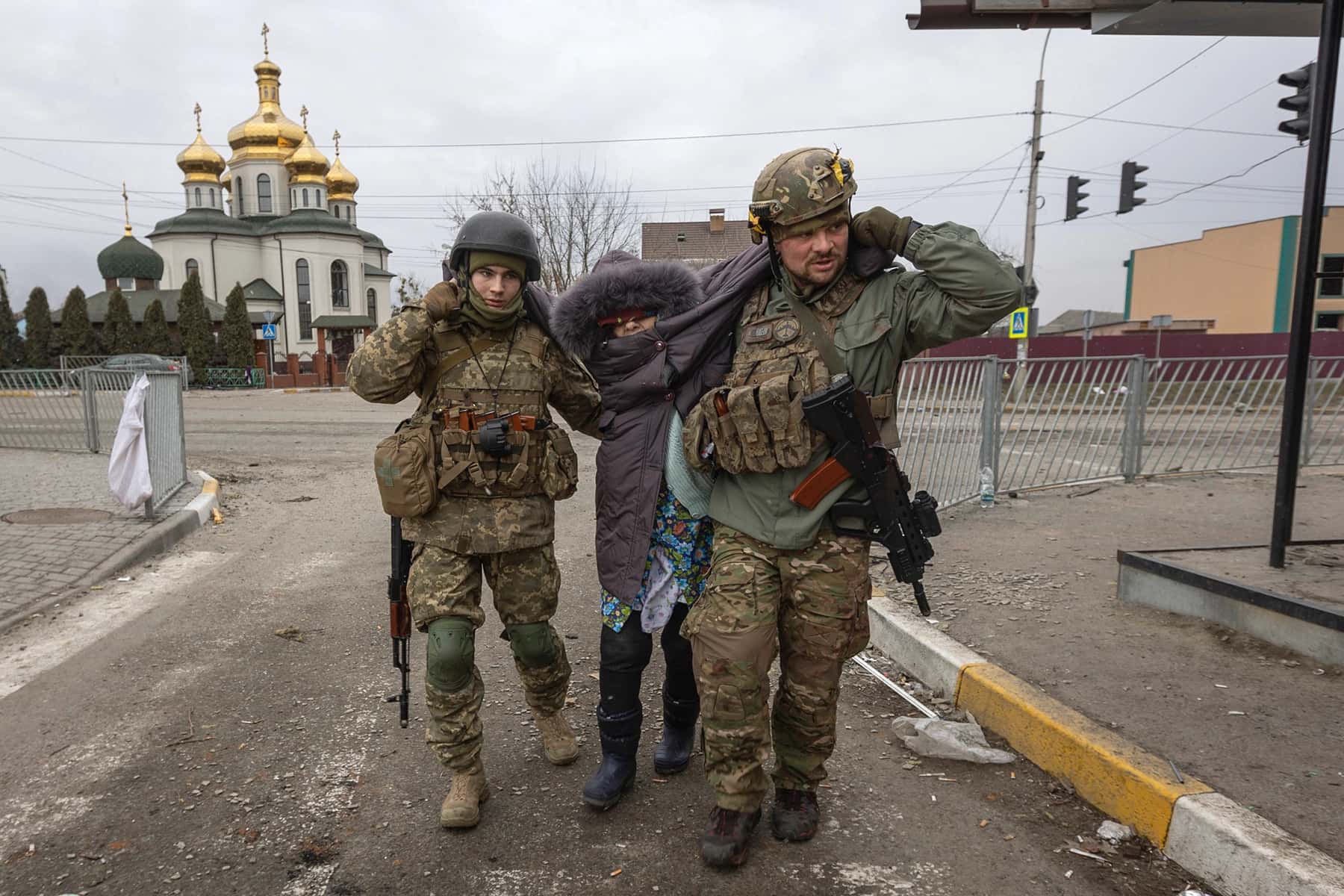 The mayor of Irpin, Milwaukee's sister city, said on March 28 that the area had been "liberated" from Russian troops.
After weeks of fierce fighting, Ukraine declared that its forces had retaken the strategic town in the northwestern suburb of Kyiv, as negotiators from both sides met for the first peace talks in two weeks in the Turkish city of Istanbul.
Announcing the liberation of the city in a video posted to Telegram, Mayor Oleksandr Markushyn said, "We understand that there will be more attacks on our town and we will defend it courageously."
Using Irpin as a staging area, Ukrainian forces plan to dislodge the Russian occupation in nearby Bucha, Vorzel, and Hostomel. U.S. defense officials could not independently verify that Irpin was reclaimed.
Irpin gained wide attention after photos circulated of a mother and her two children who were killed by shelling as they tried to flee, their bodies lying on the pavement with luggage and a pet carrier nearby.
Thousands of people have left Irpin since Russia began shelling the town, which is home to about 60,000 people. Irpin has been the site of some of the heaviest fighting in the capital area.
Acting Mayor Cavalier Johnson announced the military development in Milwaukee, which has an active Ukrainian American community engaged in sending help and resources to their besieged homeland.
"Our thoughts are with our sister city of Irpin, Ukraine. Mayor Alexander Markushin announced the city has been retaken by Ukrainian forces. We join the Mayor in celebrating the victory," said Mayor Johnson. "Mayor Markushin cautions that the situation remains too dangerous for evacuated residents to return to Irpin. The people of that city and all the people of Ukraine have Milwaukee's hopes and prayers for peace."
Former Milwaukee Mayor Tom Barrett formalized the Sister City relationship in 2018 with then Irpin Mayor Volodymyr Karplyuk.
Multiple Ukrainian cities remained under Russian bombardment as a new round of face-to-face peace negotiations begin on March 29. Kyiv and its allies in the West seek to end the month-long war that has forced more than 10 million from their homes. About 1,119 civilians have been killed in the fighting, according to UN figures.
Western experts described the loss of Irpin as a significant setback for Russian forces, who are still trying to regroup after a failed first attempt to encircle the capital.
It is now more than a month since Russian President Vladimir Putin's tanks rolled into Ukraine, with the goal to cripple or remove the democratic government in Kyiv.