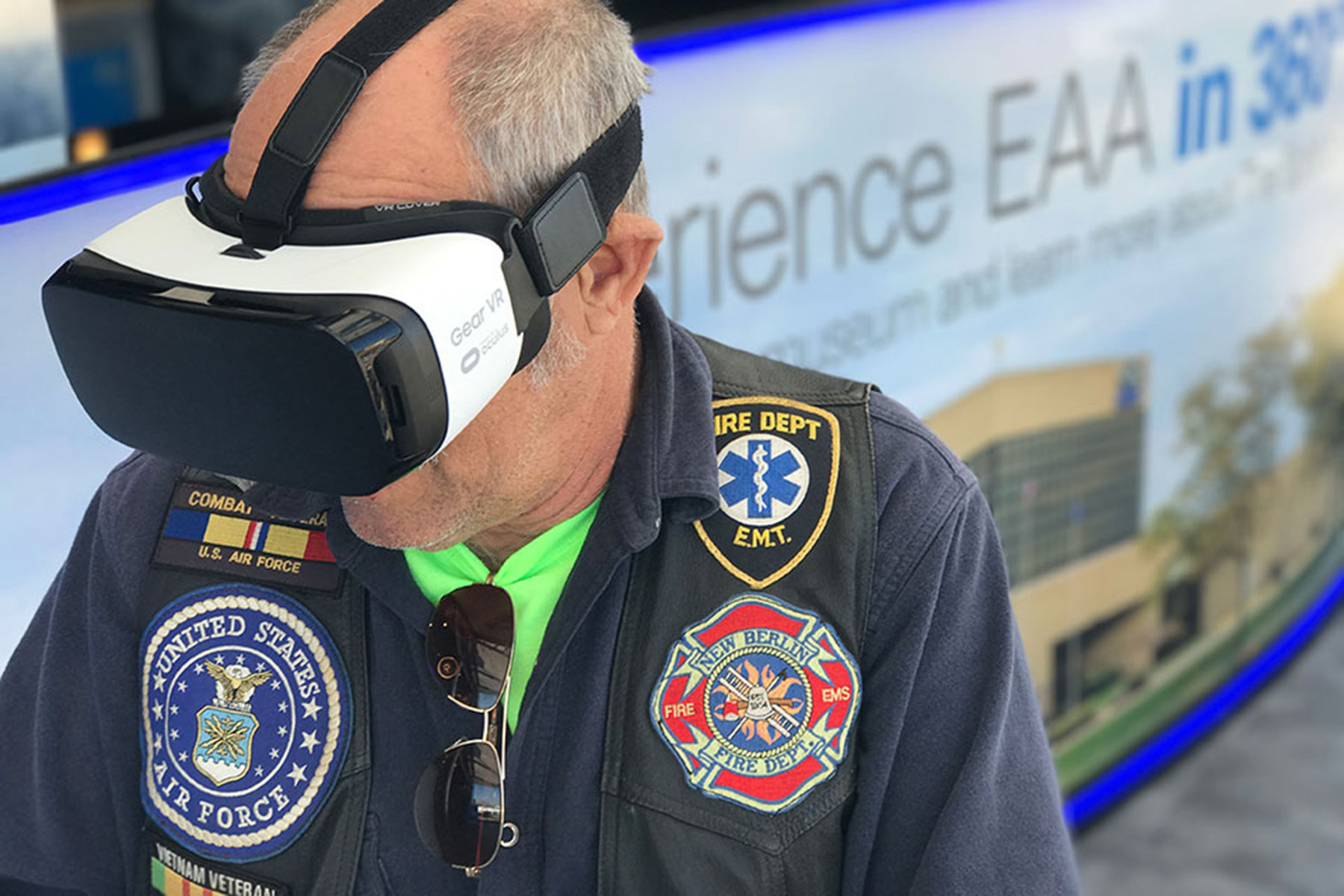 It will be a hands-on engagement with flight when the nation's most extensive aviation mobile unit arrives along Milwaukee's Lakefront on June 27.
The Experimental Aircraft Association will deliver the excitement of flight to Milwaukee and throughout the United States with its "Spirit of Aviation" mobile unit. Sponsored by the National Air Traffic Controllers Association (NATCA), the mobile experience introduces EAA to aviation enthusiasts through hands-on, member-tested activities engaging people in aviation.
"During our inaugural year in 2017, the Spirit of Aviation brought our passion for flight and our mission of growing participation in aviation to tens of thousands of people in a fun, engaging way," said Dave Chaimson, EAA's vice president of marketing and business development. "The Spirit of Aviation unit encompasses immersive activities and virtual reality experiences, giving visitors a glimpse into the world of aviation, as well as inviting them to be part of EAA's dynamic member community."
The Spirit of Aviation mobile unit made its first stops at the South by Southwest festival in Austin, Texas, and the Melbourne Air & Space Show in Florida earlier this month. It will be on display at Milwaukee's Summerfest grounds from June 27 to July 1.
The 53-foot unit is also a rolling billboard for EAA, including graphics highlighting a Long-EZ homebuilt aircraft and its futuristic design representing EAA's experimental aircraft roots. It also features visibility for EAA AirVenture Oshkosh and the Young Eagles program.
"It's fun, it's discovery, and it's even flying in virtual reality style," Chaimson said. "We hope the public will visit us and connect with the adventures in the world of flight. We are also bringing along our own Stan Lee-inspired superhero, Aviore!"
Stan Lee personally introduced Aviore to audiences last July at the EAA AirVenture Oshkosh fly-in convention. Aviore was created through a cooperative effort by EAA and the Stan Lee Foundation, as an inspiration to young people all over the world, encouraging them to follow their passions and find their place in the sky.
Visitors will be able to build their own Aviore gliders, supported by Flite Test, and take virtual flights with Samsung Gear VR headsets to connect with the Spirit of Aviation. There are also Redbird flight simulators for flight training experiences, hands-on building stations, and much more as part of EAA's mission to grow participation in aviation.
The Experimental Aircraft Association is dedicated to growing participation in aviation by connecting with all ages through numerous activities and exhibits.