Diverse group of Milwaukee musicians selected for Backline's spring 2019 music accelerator program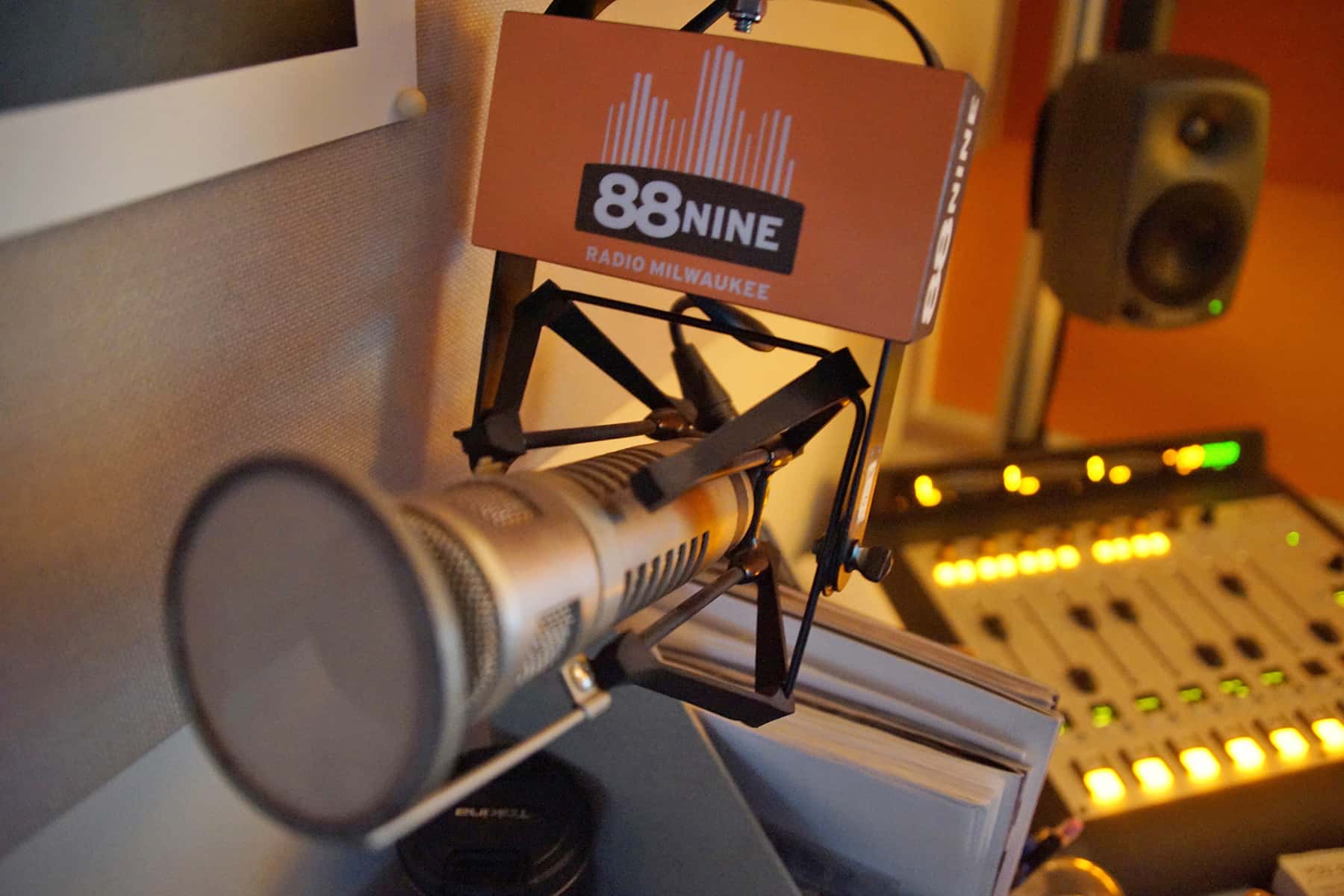 As a grant and educational initiative designed to help Milwaukee-area musicians break out in their creative career, Backline announced the selection of the first group for its two accelerator programs this year on May 29.
A collaboration between the non-commercial station 88Nine Radio Milwaukee (WYMS-FM 88.9) and nationally ranked startup accelerator gener8tor, Backline launched last year to help Milwaukee musicians succeed, improve Milwaukee's recognition as one of the country's most vibrant music cities, and assist companies in attracting the young employees they need.
The Backline artists selected for Spring 2019 are Kaylee Crossfire, Klassik, and REYNA. They are provided with $20,000 grants as part of an intensive, 12-week music mentorship program tailored to each artist's needs.
The multi-talented singer, songwriter and rapper Kaylee Crossfire has toured throughout the U.S. promoting her music independently and created a strong buzz that continues to grow. Kaylee Crossfire has appeared in commercials and TV series such as Chicago P.D. and opened for celebrity artists such as Tink and Snow Tha Product.
Klassik is a rapper, multi-instrumentalist producer and performer. He is known as being as a dexterous a rapper as he is an impassioned and soulful singer, often highlighted by his intense and incisive falsetto. This is intertwined with his own unique, personal and unbridled storytelling and a penchant for curation and collaboration.
Sisters Victoriah and Hannah Gabriela Banuelos, who perform as REYNA, first appeared in 2016 with their debut single "Spill Your Colors," attracting over 20,000 streams in the first day. The sisters previously found success with their former project, Vic & Gab, in 2011 when their track "So Long So Tired" was used on their hit MTV series "Skins." REYNA is this year's Mary Louise Mussoline Backline Artist, named in memory of Radio Milwaukee's late former executive director.
The artists were selected from 227 applications after five judging rounds that included evaluations and interviews with local and national tastemakers and studio sessions. Last year, four artists went through the accelerator and received $20,000 grants. The next cohort will take place this fall, with a call for applications expected in July.
"Backline has received over 560 applications between its two programs," Rodriguez said. "We now have three of the city's best artists participating in the same cohort and can only imagine the talent that will surface in the fall program," said Mag Rodriguez, Backline Program Director.
The current artists began their 12-week program in April. They met with music industry professionals in Milwaukee and Los Angeles, including representatives of a top streaming service, label, digital distribution company, talent agency, publishing company and entertainment law firm, as well as nationally acclaimed songwriters.
The artists will go to New York City in June to meet with additional music industry professionals and national recording artists. They are also working in studios to create music and develop their projects.
Backline will conclude the accelerator by helping the artists develop 12-month plans to further their careers and equip them with tools to navigate the music industry. Artists also receive services such as financial counseling and personal training, aimed at holistically preparing the artists with life skills to succeed as musicians.
This year's spring and fall Backline artists will perform together on December 14 at a showcase at Turner Hall Ballroom.
© Photo
Lee Matz and Kaylee Crossfire