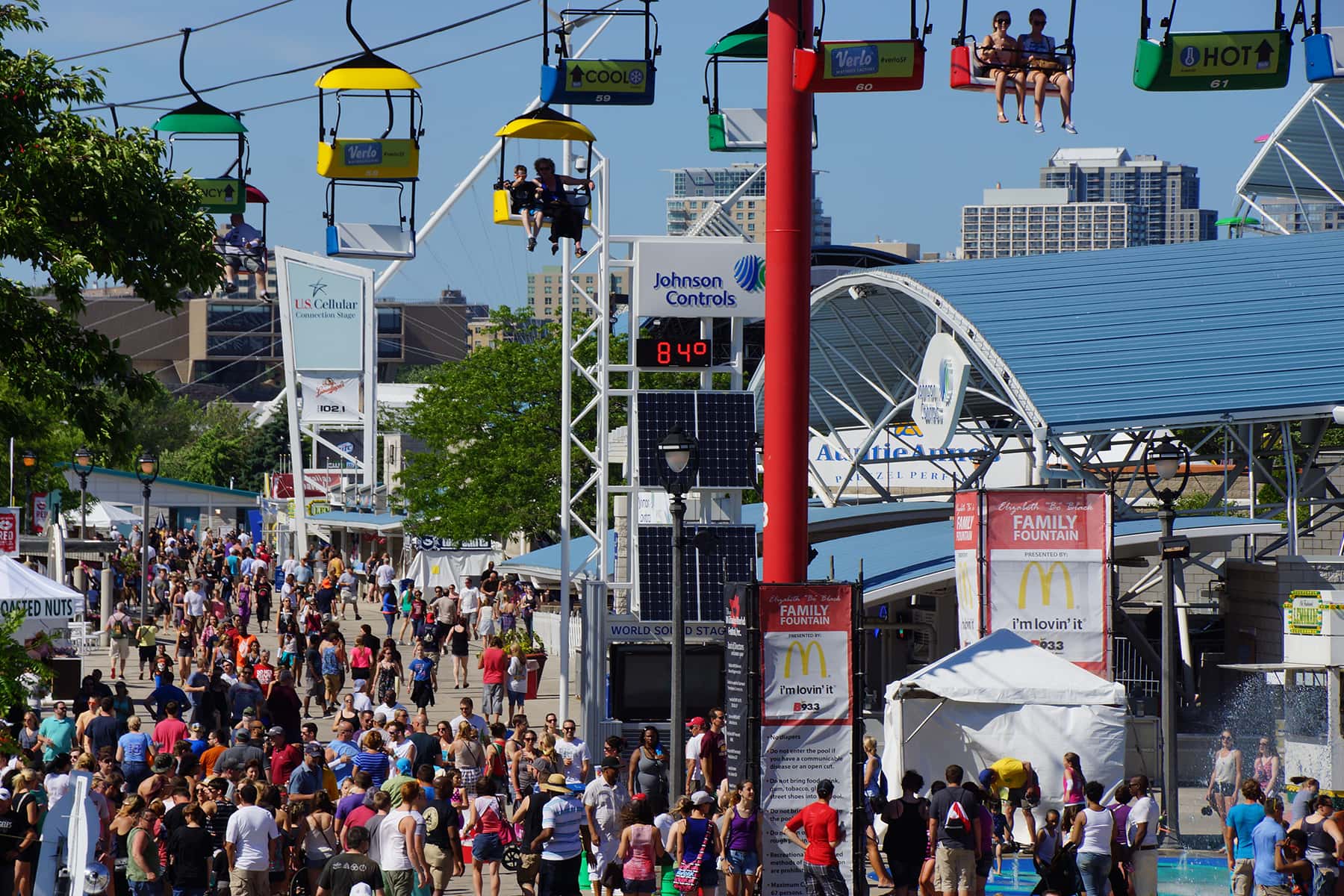 As a cancer doctor, I have dedicated my life to taking care of patients with cancer. While we are working tirelessly to find new treatments for our patients, we know that the best way to cure cancer is to prevent it.
Approximately 30% of cancer deaths, impacting almost 350,000 people in the United States each year, are attributed to smoking. Smoking is directly linked to some of the most difficult cancers to cure including those that arise from the lung, pancreas, and esophagus.
The societal costs associated with smoking are staggering: in Wisconsin, smoking costs us $2.66 billion in annual health care costs and $2.06 billion in lost productivity costs.
To better protect the lives of Milwaukee citizens, including those at greatest risk, I support the community coalition led by the City of Milwaukee Tobacco-Free Alliance, based at Community Advocates Public Policy Institute. We are striving to have all our festival grounds, including the Henry W. Maier Festival Park which houses Summerfest, designated as completely smoke-free areas.
Unfortunately, the negative effects of smoking extend to innocent bystanders exposed to second-hand and potentially third-hand smoke (residual nicotine and chemicals left on surfaces by tobacco smoke), endangering anyone in the vicinity, including young children. Beyond cancer, tobacco smoke is a known trigger for asthma, which leads to a significant health burden in Milwaukee, currently ranked #14 in the Top 20 Asthma Capitols in the country by the Asthma and Allergy Foundation of America. In addition, exposure to secondhand smoke causes increased risk of heart disease, stroke, premature birth, and sudden infant death syndrome (SIDS).
We know that smoking harms our entire community, with a disproportionate negative impact on communities that are more vulnerable or underserved. Military veterans, members of the LGBTQ+ community, African Americans, and Native Americans smoke at higher rates than the general public. Additionally, increased smoking rates are associated with individuals who lack advanced education, who are uninsured, or who are living below the poverty line.
I am not alone with this conviction. According to an informal public opinion poll completed by nearly 600 Milwaukee-area residents, 86% of respondents support restricting smoking and vaping at summer festivals. Other local smoke-free venues and events include the Milwaukee County Zoo, the Fiserv Forum arena district, the Wisconsin Center District, Milwaukee County beer gardens, Miller Park, and Chill on the Hill. We thank PrideFest for taking the first step in making some festival sections smoke-free, but there is more work to be done to help our community.
We challenge our other festivals to follow the lead of Disney, who recently announced that smoking will no longer be allowed inside their parks. Help us reach our goal of making our festival grounds 100% smoke-free to make Milwaukee a healthier place to live and thrive.
of respondents said YES to a recent survey that asked if Milwaukee summer festivals should be smoke-free?
Respondents to the survey noted health and environmental concerns about smoking.
asthma concern

45%

allergy concern

44%

cancer concern

7%
of litter collected on Milwaukee beaches was from tobacco products, such as cigarette butts, plastic cigar tips, and cigarillo wrappers.
The survey was completed by 595 people. Surveys were distributed at various community meetings and events and on social media from October 2018 to March 2019. 44% said the whole grounds should be smoke and vape free, and 42% said there should be a designated section for smoking and vaping. Only 14% thought smoking and vaping should be allowed everywhere. Beach cleanup data is from the Alliance for Great Lakes.
18 organizations signed a letter asking Henry Maier Festival Grounds to go smoke and vape free in January 2019.
Milwaukee Fire Department
Milwaukee Health Department
Aurora Cancer Care
Alliance for Great Lakes
Bay View Neighborhood Association
American Heart Association
American Cancer Society Cancer Action Network
Wisconsin Hispanic Latino Tobacco Prevention Network
UMOS
American Lung Association
Wisconsin Asthma Coalition
UW Center for Tobacco Research and Intervention
City of Milwaukee Tobacco-Free Alliance
Tobacco-Free Suburban Milwaukee and Ozaukee Counties
Wisconsin African American Tobacco Prevention Network
Wisconsin Tobacco Prevention and Poverty Network
Neu-Life Community Development
Diverse and Resilient