City's first Eco Tour destination showcases green transformation of Lindsay Heights neighborhood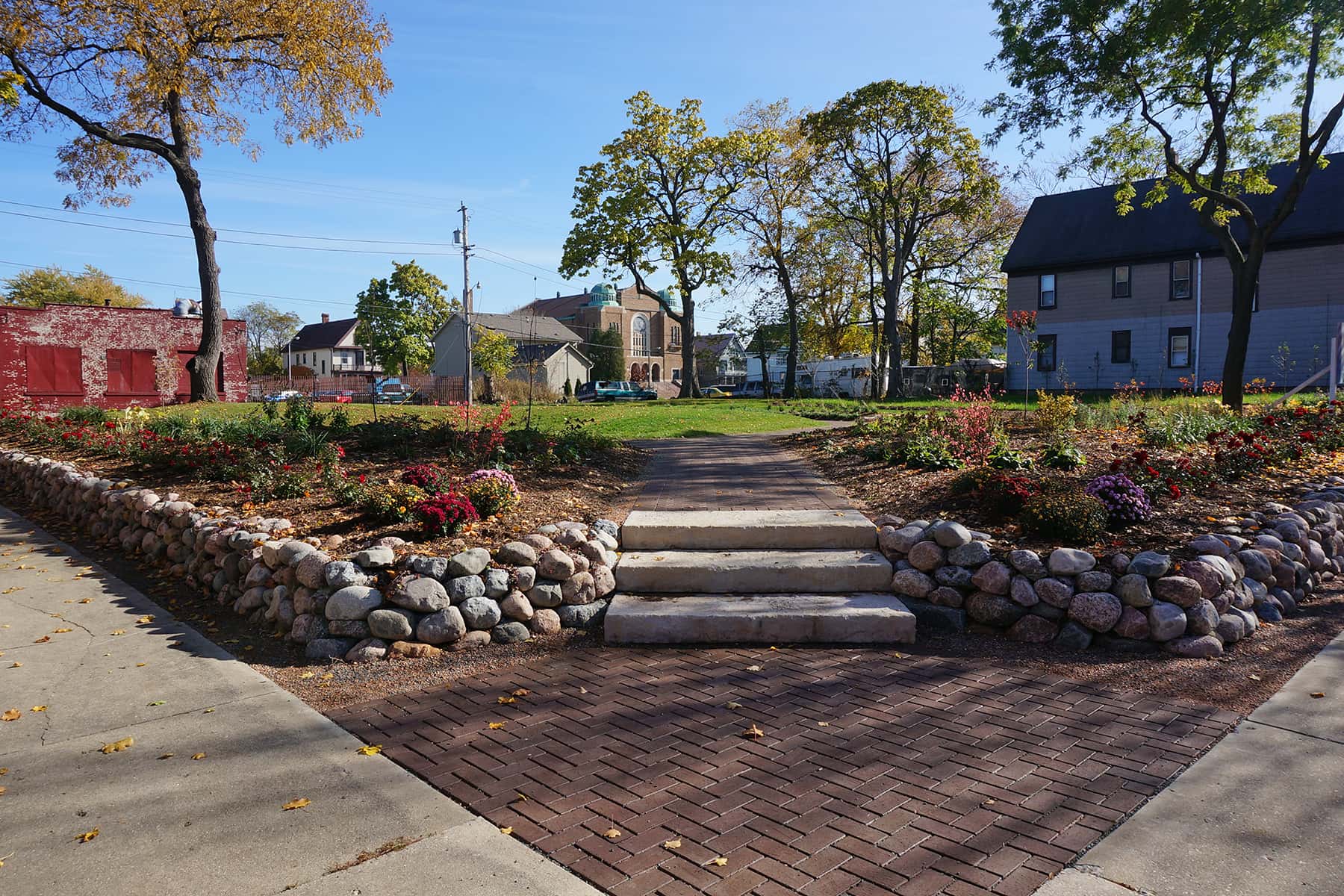 Mayor Tom Barrett and the city's Environmental Collaboration Office have created programs and worked with local partners for the past several years to make Milwaukee into an ecoCity, with Lindsay Heights bearing the literal fruit of that labor.
Through a collaboration with Walnut Way, the city certified Lindsay Heights as the first ECO neighborhood and Eco Tour destination in Milwaukee. The Eco Tour route highlights the significant environmental interventions in the neighborhood.
"We're often so busy doing the Lindsay Heights revitalization work that we don't take the time to talk about it. The Eco Tour gets us talking, sharing, and demonstrating with Milwaukee how green projects foster inclusive development," said Tim McCollow, HOME GR/OWN Project Manager at City of Milwaukee ECO.
As the first Eco Neighborhood in Milwaukee, Lindsay Heights has a lot to share with other area neighborhoods. The Eco Tour serves as a self-directed one mile walk that features many of the urban agriculture, solar, green space, and stormwater management projects that have been implemented to fight climate change.
"The Eco Tour also fights the stereotypes and bias against the 53205/53206 zip codes," added McCollow. "The greenest neighborhood in Milwaukee is where one might least expect it."
Broad public and private partnerships made it possible to achieve a stunning amount of sustainability work, all within a 6 block radius of 17th Street and North Avenue. The various projects have won national and local awards, including the SXSW ECO Places By Design Competition, the Mayor's Design Award, and a LISC MANDI Award.
The Lindsay Heights EcoTour is a project of the City of Milwaukee ECO HOME GR/OWN initiative and Walnut Way Conservation Corp., made possible through funding from the City of Milwaukee Neighborhood Beautification Initiative and the Institute for Sustainable Communities.
A PDF version of the Eco Tour Map can be downloaded from the city's ECO website, in addition to using this custom Google Map.