Mayor Barrett defends Congressman John Lewis against fake history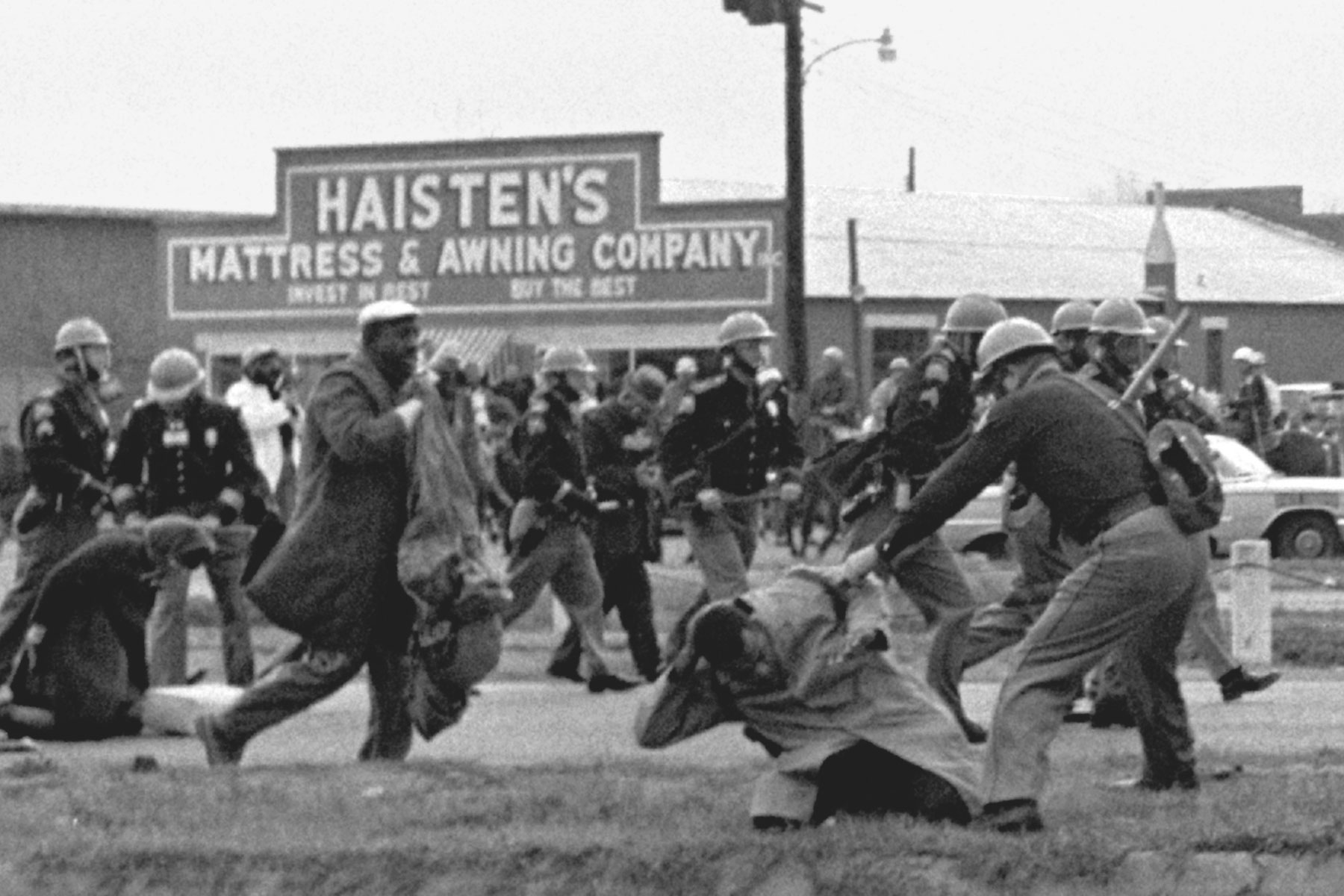 During the 33rd Annual Dr. Martin Luther King, Jr. Birthday Celebration, held at the Marcus Center for the Performing Arts on January 15, Mayor Tom Barrett recalled his time serving in the U.S. Congress and the trip he took to Selma, Alabama with with Congressman John Lewis. On the memorial occasion, Mayor Barrett defended the legendary Civil Rights leader and MLK ally against the fake history presented in statements by President-Elect Trump two days prior.
I am honored to be here this afternoon, to once again pay tribute to Dr. Martin Luther King Jr. I attended this event for ten years as a member of Congress, and now this is my thirteenth time as Mayor of the City to attend. I do so because of his importance to our nation, because of his importance to our community, and because of his importance to our every day lives.
Rather than talk about Martin Luther King Jr. today, I want to talk about one of his colleagues. I think at this time in our nation's history it's important to recognize that the work that he did, which was incredibly important, was not done just by him. He had allies, and I want to talk about one of Dr. King's allies.
I want to talk about his friend, Congressman John Lewis. John Lewis was criticized over the weekend by President-Elect Trump. He said that Lewis was all words, words, words, and no action.
I think it's important for all of us to take a step back and look at the history, because there's a lot in the news right now about "fake news" and I deplore fake news. But I also deplore fake history. That's why it's important for all of us to know who John Lewis is.
In 1960, Lewis became one of the thirteen original Freedom Riders. There were seven whites and six blacks who were determined to ride from Washington DC, to New Orleans in an integrated fashion. At that time, several states of the old Confederacy still enforced laws prohibiting black and white riders from sitting next to each other on public transportation.
In 1963, John Lewis was one of the founding members of SNCC, the Student Nonviolent Coordinating Committee, and was elected to take over that organization as chairman. As chairman of SNCC, Lewis was named one of the "Big Six" leaders who were organizing the March on Washington. I think most of us know, at least those of us who are old enough remember, that March was that was location of Dr. King's famous 'I Have a Dream' speech.
At 23 years old, John Lewis was the youngest speaker that day and is the last remaining living speaker. In 1964, Lewis coordinated the Mississippi Freedom Summer, a campaign to register black voters across the South. The Freedom Summer was an attempt to expose college students from around the country to the perils of African-American life in the South. Lewis traveled the country encouraging students to spend their summer break trying to help people in Mississippi, the most recalcitrant state in the union, to register and vote.
Lewis became nationally known during his prominent role in the Selma to Montgomery marches, including his march across the famous Edmund Pettus Bridge in Selma, Alabama. As a member of Congress, I had the honor of traveling with him to Selma, and I had the honor to march across that bridge with Congressman Lewis. It was one of the greatest honors of my life.
You may know from the real history, at the end of that march across the bridge, Mr. Lewis and others were met by the Alabama State Troopers who ordered them to disperse. When the marchers stopped to pray, the police discharged tear gas and mounted troopers charged the demonstrators, beating them with night sticks. Lewis's skull was fractured, but he escaped across the bridge to Brown Chapel, the movement's headquarter church in Selma. Before Lewis could be taken to the hospital, he appeared before the television cameras calling on President Johnson to intervene in Alabama. Lewis bears scars from the incident on his head that are still visible today.
This is not fake history. This is real history. First Lady Michelle Obama often says, when they go low we go high and I agree with that. We need to go high. We need to support Mr. Lewis. We need this nation to know who he is and why he's so important to our history.
I call on President-Elect Trump to apologize to Mr. Lewis. That is the right thing to do. So as you can see, the events in just the past 48 hours tell us that our nation still has work to do. When the President-Elect of the United States decides to use fake history, there's a problem. It is our job as citizens, a position that President Obama talked about last week in Chicago as the most important position in our democracy.
As citizens, we should never allowed the real history to be replaced by a fake history. That is our charge today, and I am confident that Dr. Martin Luther King Jr. would embrace it. I ask you all to do what you can in his memory, and in honor of John Lewis.
Public address at the 33rd Annual Dr. Martin Luther King, Jr. Birthday Celebration
January 15, 2017