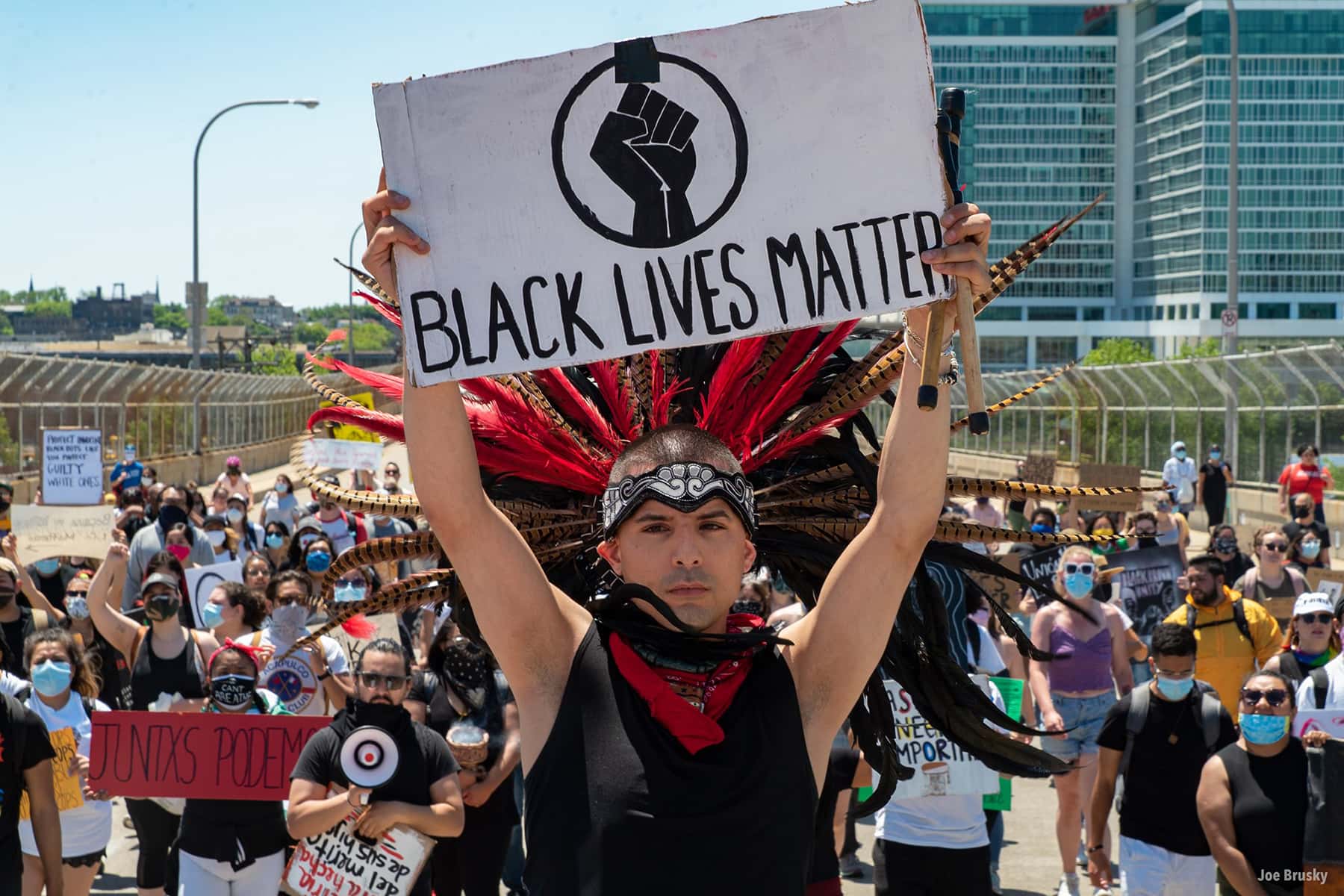 The Hispanic activist group El Pueblo MKE organized a "Brown People for Black Power" march from the South Side of Milwaukee to the East Side in a show of unity for Black Lives on June 6.
The march started at the Mitchell Park Domes and made it a point to cross the historic James Groppi Unity Bridge, before it met up with another march on the East Side of Milwaukee. El Pueblo MKE described their action:
"In 1967, during Milwaukee's Fair Housing Marches, the 16th street bridge was the location of racial violence as peaceful protestors marched across it and were met with violent white resistance. We march across this bridge in solidarity with Black Lives Matters."
These images feature highlights from the march and its participants, on a day that later saw a combination of protests merge into one of the biggest crowds Milwaukee had seen over several days of continuous demonstrations after the death of George Floyd by police.
These headline links feature the daily news reports published by Milwaukee Independent about the George Floyd protests, the revival of the Black Lives Matter movement that followed, and their impact on the local community in for 8 months from May to December of 2020.