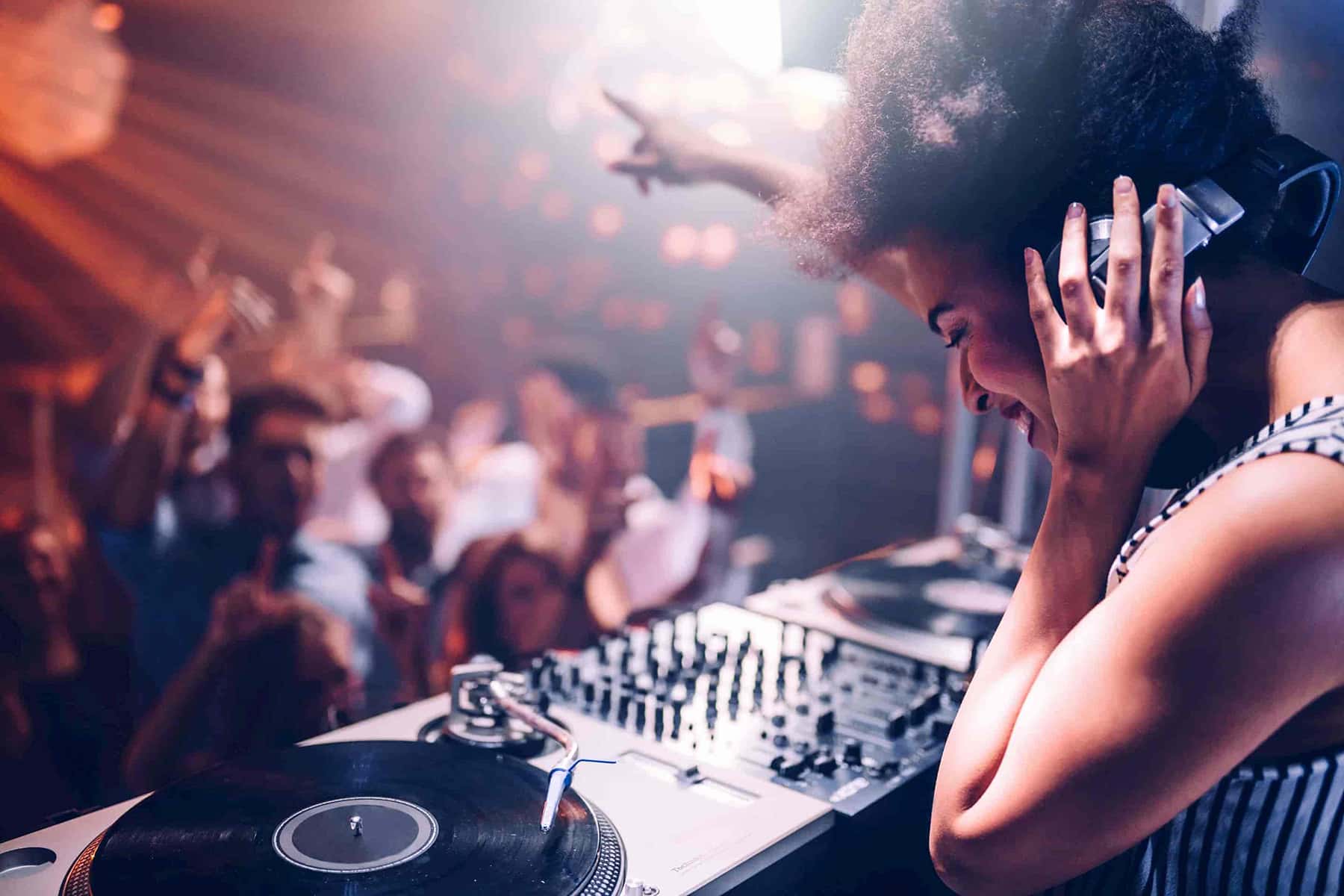 Burning curiosity about who recorded Milwaukee's first hip-hop song led the 88Nine Radio Milwaukee (88.9 FM) team down a path that started with a 1980s movement, through hip-hop icons such as Speech of Arrested Development, Darryl McDaniels of RUN-DMC, and Milwaukee DJs and MCs – and ultimately to finding that elusive, first hip-hop record.
In "Backspin," 88Nine's new podcast series released, hip-hop expert and DJ Tyrone Miller (DJ Bizzon) teamed up with 88Nine's Music Director Justin Barney on a quest to definitively answer the questions – who exactly recorded Milwaukee's first hip-hop song, and how did Milwaukee create a hip-hop scene?
In six, 30-minute episodes, the pair document their months-long quest with interviews from national and local artists, DJs, and historians who witnessed the birth of Milwaukee hip-hop firsthand. Along the way, the podcast provides an insightful view into Black America in the late 1970s and early 1980s, through the lens of hip-hop.
"The series is about so much more than the first song," Miller said. "It's about the journey of getting to that song."
The birth of Milwaukee's hip-hop movement was a microcosm of what was also happening around the country. Music was fundamentally changing. Black artists were experimenting with new sounds and techniques, creating an entirely unique form of musical expression.
As disco morphed into something else, a musical and cultural phenomenon was underway, leading to what we now call hip-hop. And it was more than music. It was a movement – both musically and culturally.
"Hip-hop is more than a genre," added Miller. "It's connected everywhere – radio, movies, TV, fashion. It's in every piece of culture."
Backspin is a fun journey of discovery and celebration of hip-hop, a tale that takes several surprising twists. The podcast contains great music, fascinating stories, and the voices of musicians and others who were deeply embedded in Milwaukee's emerging scene.
From MCs, to DJs, to radio personalities, to historians, to the original recording artists themselves, 88Nine pieced together a nearly forgotten musical story, both unique to Milwaukee and symbolic of the national hip-hop movement.
Episode 1: Setting the Stage – The search begins for Milwaukee's first hip-hop song. But first a historical review to understand the origins of hip-hop before it got to Milwaukee, and the fertile ground for the genre that Milwaukee provided in the early 1980s.
Episode 2: Milwaukee was Crackin' – A thriving music culture in Milwaukee plants the foundation for a new art form. In the early 1980s there was an opportunity to make Milwaukee into the next Motown – it just needs one charismatic entrepreneur to take advantage of it.
Episode 3: The Majestics Meet Marvell – A businessman with a business plan finds a group of energetic local kids, who model themselves on James Brown, and convinces them to record what might be Milwaukee's first hip-hop song.
Episode 4: Scratch the Record – Controversy swirls around Milwaukee's first hip-hop song. A group of MCs, DJs, and musicians who were there talk about the scene, the time, and the true beginning of hip-hop in Milwaukee.
Episode 5: Arrested Development – The leader of one of hip-hop's greatest groups, Arrested Development's Speech, talks about the influence that Milwaukee had on him, and the impact he had on the city and the world.
Episode 6: The Friends We Made Along the Way – Justin and Tyrone settle the debate. We hear Milwaukee's first hip-hop song in full and put an end to the journey for Milwaukee's first hip-hop song.