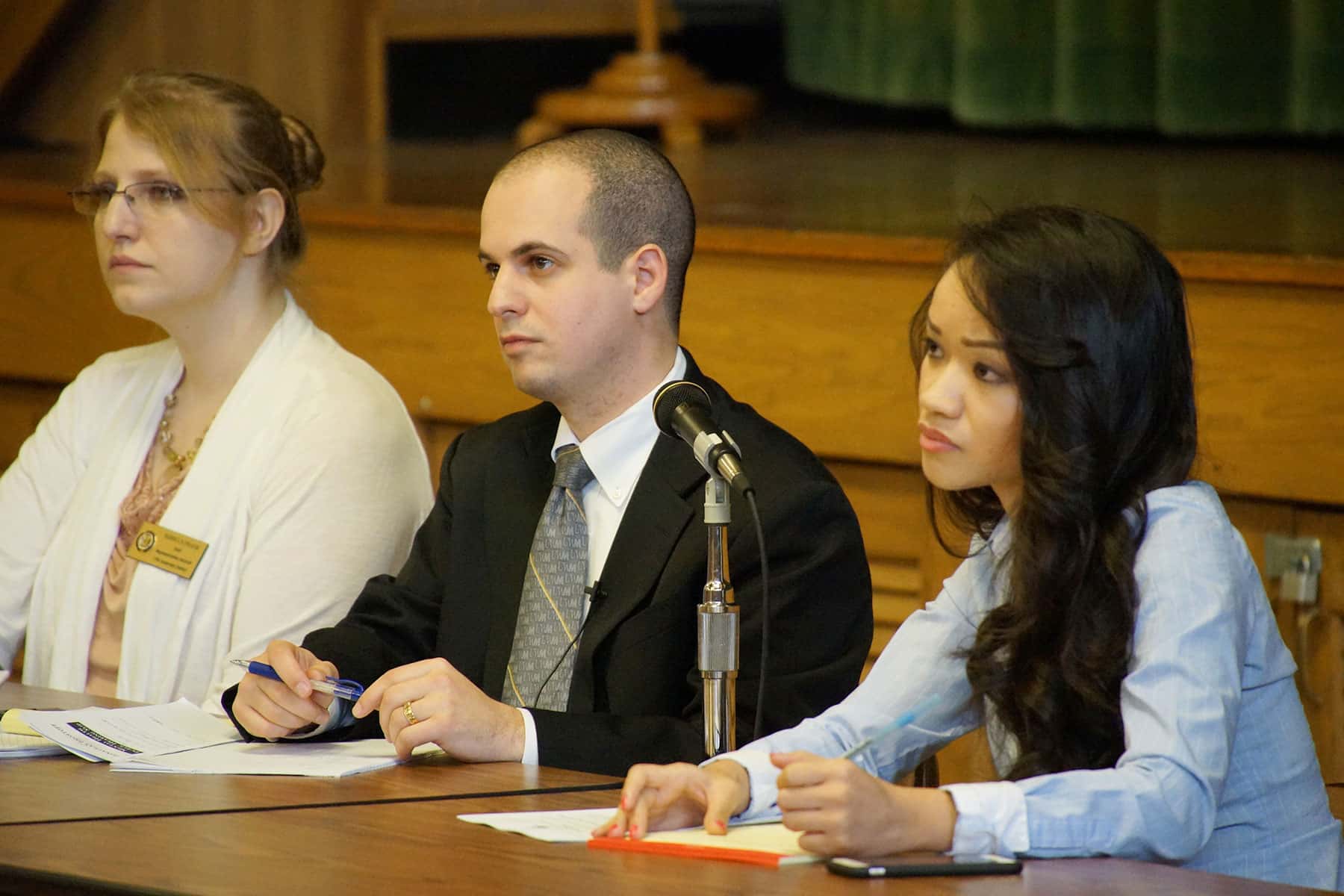 Representative Jonathan Brostoff, Assembly District 19, held an open hearing on the state of mental health in Milwaukee at the Washington Park Senior Center on February 6.
"As a member of the Wisconsin Assembly Mental Health Reform Committee, I've heard from many citizens with questions and concerns about mental health services in Milwaukee," said Rep. Brostoff in a statement. "Among these concerns are reports of individuals with mental illness who end up, inappropriately, in the Milwaukee County Jail. Unfortunately, the Crisis Resource Centers, established to partner with CIT officers as an resource alternative to jails, have been underfunded and are often not available during evening and night hours."
More than a year has passed since the Milwaukee County Mental Health overhaul legislation (Act 203) was enacted. Rep. Brostoff's hearing offered a platform for experts and people most affected by mental illness to be heard on the issue, and discuss what was working in addition to what needed improvement.
It was a rare opportunity for community members to come together and have a conversation about a subject with deep social stigmas. But the main purpose of the hearing was to collect information for legislative ideas to take back to Madison and help solve the medical challenges in Milwaukee.
The three hours of testimony covered issues ranging from the lack of communication inside the hospital and with law enforcement, case loads that were too large to be effective, and countless stories of mental and physical traumas and abuse for those with developmental disabilities.
"Several studies continue to highlight problems with misdiagnosis, denial of appropriate services, lack of sustainable resources for clients, lack of appropriate medical care, and significant language and communications barriers," said Katy Schmidt, president of the Wisconsin Association of the Deaf, in a statement at the hearing.
The volume of issues and depth of personal concerns from Milwaukee County residents about mental health problems was at times heart breaking. The disability of mental illness affects people regardless of their social position, but minorities remain the most vulnerable and least able to obtain assistance.
"The Milwaukee County Mental Health Board, created with the stated intent of having experts as decision makers, recommended expanded hours as a step to remedy some known problems at care institutions," explained Rep. Brostoff. "But the Board's recommendation was blocked by our current County Executive. The Board's Quality subcommittee has also released reports of poor standards of care, including inadequate discharge planning."
Patients suffering from mental illness are often thrown back at the police, and end-up in jail because facilities will not offer treatment solutions. Otherwise, they are discharged without any community care and these ill people immediately become homeless, suffering frostbite during the winter.
"Those who are suffering deserve better access to care," testified one nurse who asked that her name be withheld, out of fear for exercising her First Amendment Right of free speech. "I would say more, but I am bound by a code of ethics that I cannot talk against policies at my facility's behavioral division."
Since the tragic death of Dontre Hamilton, actions to implement Crisis Intervention Team (CIT) training have increased. But even though such training can be helpful for officers dealing with people with a mental health crisis, the police are not social service professionals. For that reason, law enforcement should not be the primary resource used to help people in mental health crisis.