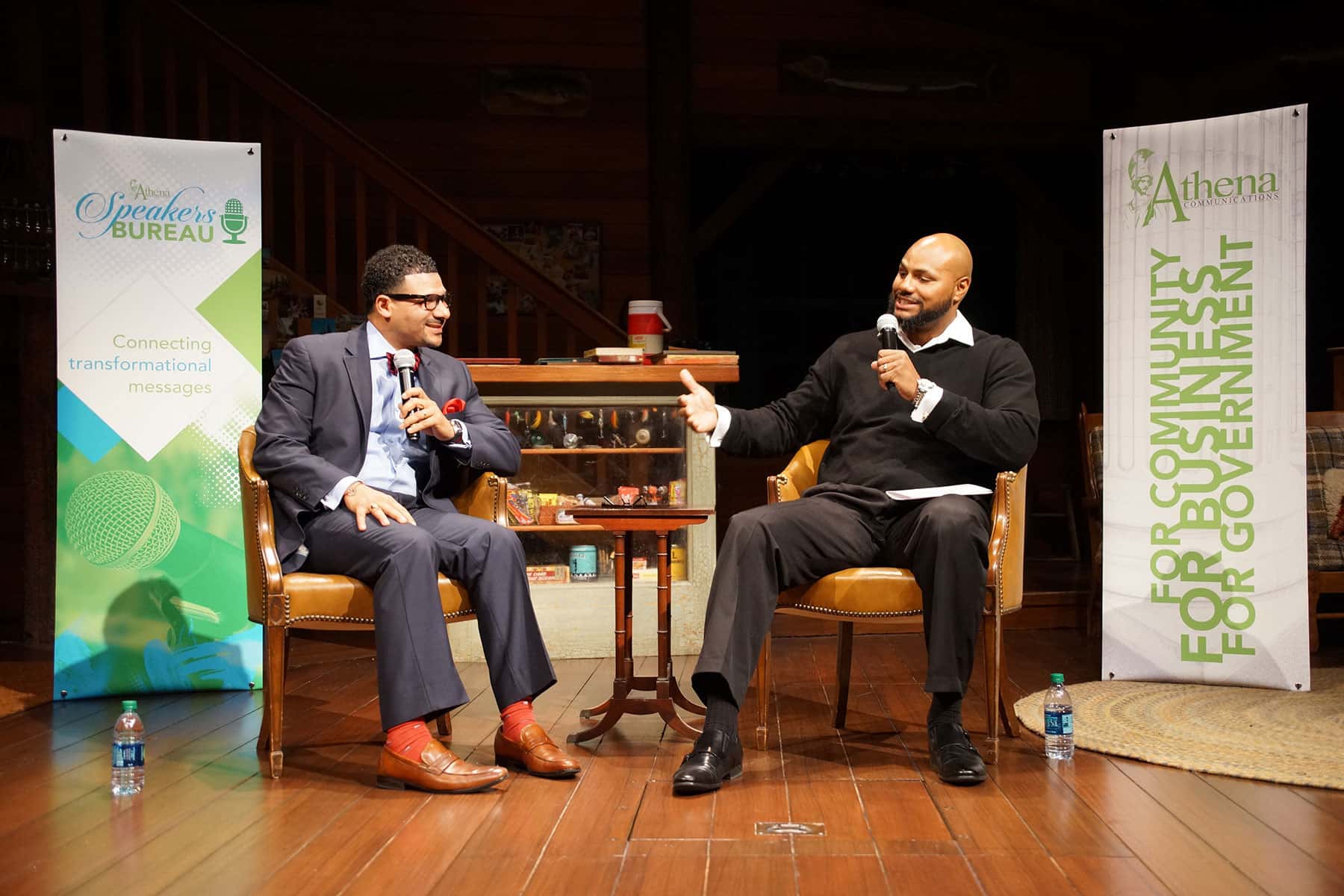 Author, educator, and the founder of the Capital Preparatory Magnet School, Dr. Steve Perry spoke candidly to the Milwaukee public on November 14.
Based in Hartford, Connecticut and considered one of the top schools in the country, Capital Prep has sent 100% of its predominantly low-income, minority, first generation high school graduates to four-year colleges every year since its first class graduated in 2006.
These image are from the event, "An Evening with Dr. Steve Perry" that was held at The Rep's Quadracci Powerhouse, and produced by the Athena Speakers Bureau. A full audio recording of the presentation was also produced separately by the Milwaukee Independent.
"Equity is just that, it is to be equal. I am tired of diversity conversations. 'Diversity' means what they did at the Democratic National Convention, they had a whole bunch of different colored people saying the same thing. We are told that is diversity. I don't want diversity, I want equity. I want an equal share. I want to speak my mind because that's my mind, not the one you feel comfortable with. I don't want apologize for feeling like I feel."
"Some of us get invited to the middle class, and live above the middle class. And we become beholden to that, so we have to keep our mouth shut. We can't really speak the truth."
"Our school system can underserve our kids, because so many of us are caught up in the middle class malaise. We overspend and as a result we become beholden to a system. So you can't speak your mind or speak up for fear that if you lose that job you lose that status, and not enough of us are given that status."
Listen to the podcast and view the photo essay that were produced as companion features for this news report.