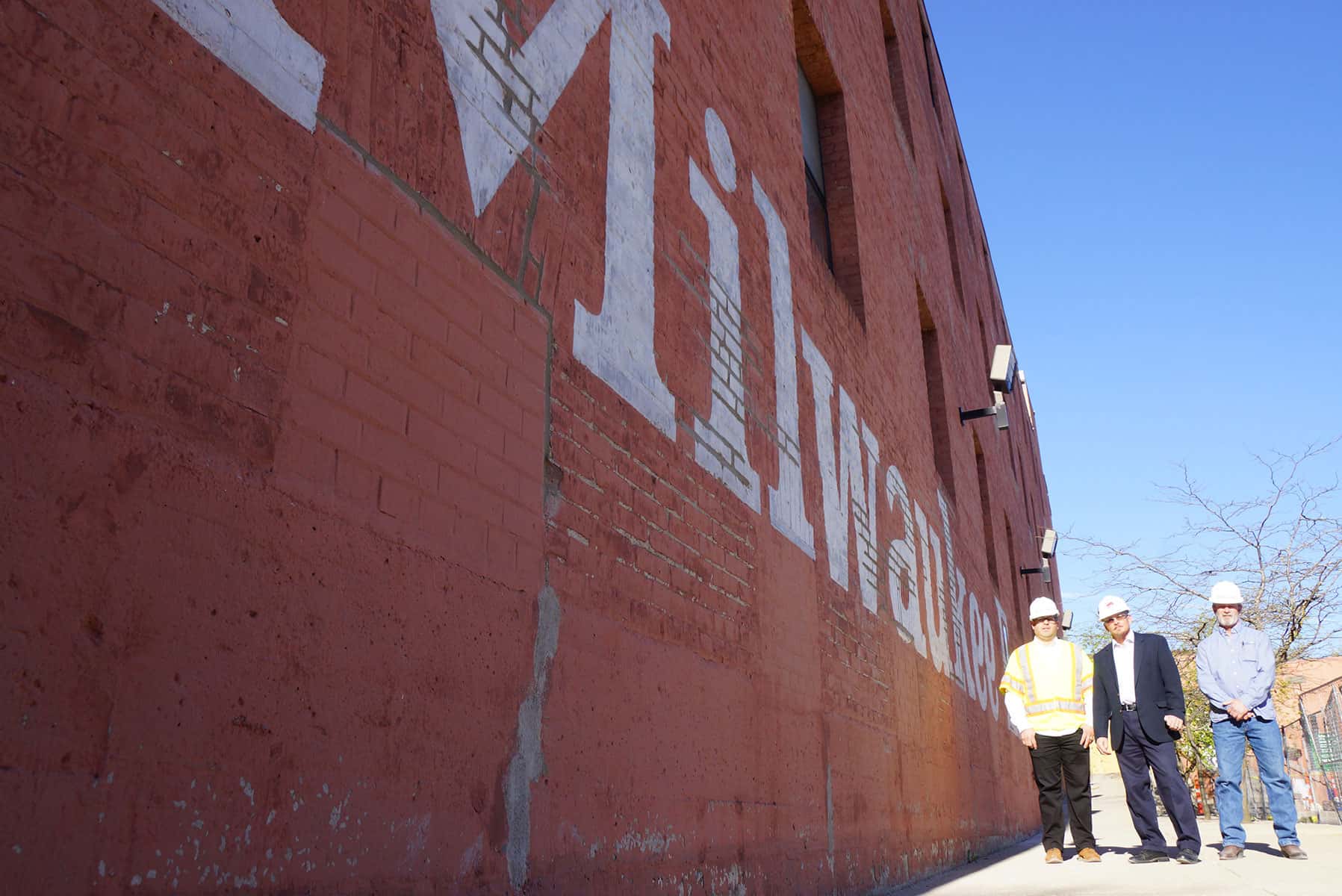 The Welford Sanders Historic Lofts, a redevelopment project of the King Drive Commons, is currently taking place at the site of the Milwaukee Enterprise Center in the 2700 block of MLK Drive.
Wisconsin Redevelopment, the non-profit Martin Luther King Economic Development Corporation, and Catalyst Construction partnered to convert the former Nunn Bush Shoe Company factory into a new office and apartment complex. The $21 million project will be an important first step to fulfill the vision of the late Welford Sanders. The King Drive Commons was championed by Sanders as a series of mixed-use developments, and has been as a catalyst for a number of projects located in the Harambee area.
Renovation of the Milwaukee Enterprise Center, originally planned as the fifth phase of the King Drive Commons, will offer 59 affordable housing units in 2018. Office space tenants will include various community service organization and entrepreneurs.
The building had fallen into disrepair and its condition was poor, and some investors were not supportive of the commercial and residential mixed use. Getting the site placed on the National Register of Historic Places helped to secure federal and state funding, but it was not enough to complete the extensive rehab. Ultimately, the Wisconsin Housing and Economic Development Authority (WHEDA) was able to finance the project with loans and historic tax credits.
The Milwaukee Independent was invited by Armstrong General Contracting to tour the rehab of the Milwaukee Enterprise Center as it transitions into the Welford Sanders Historic Lofts, and these images are a behind-the-scenes snapshot of that construction process.