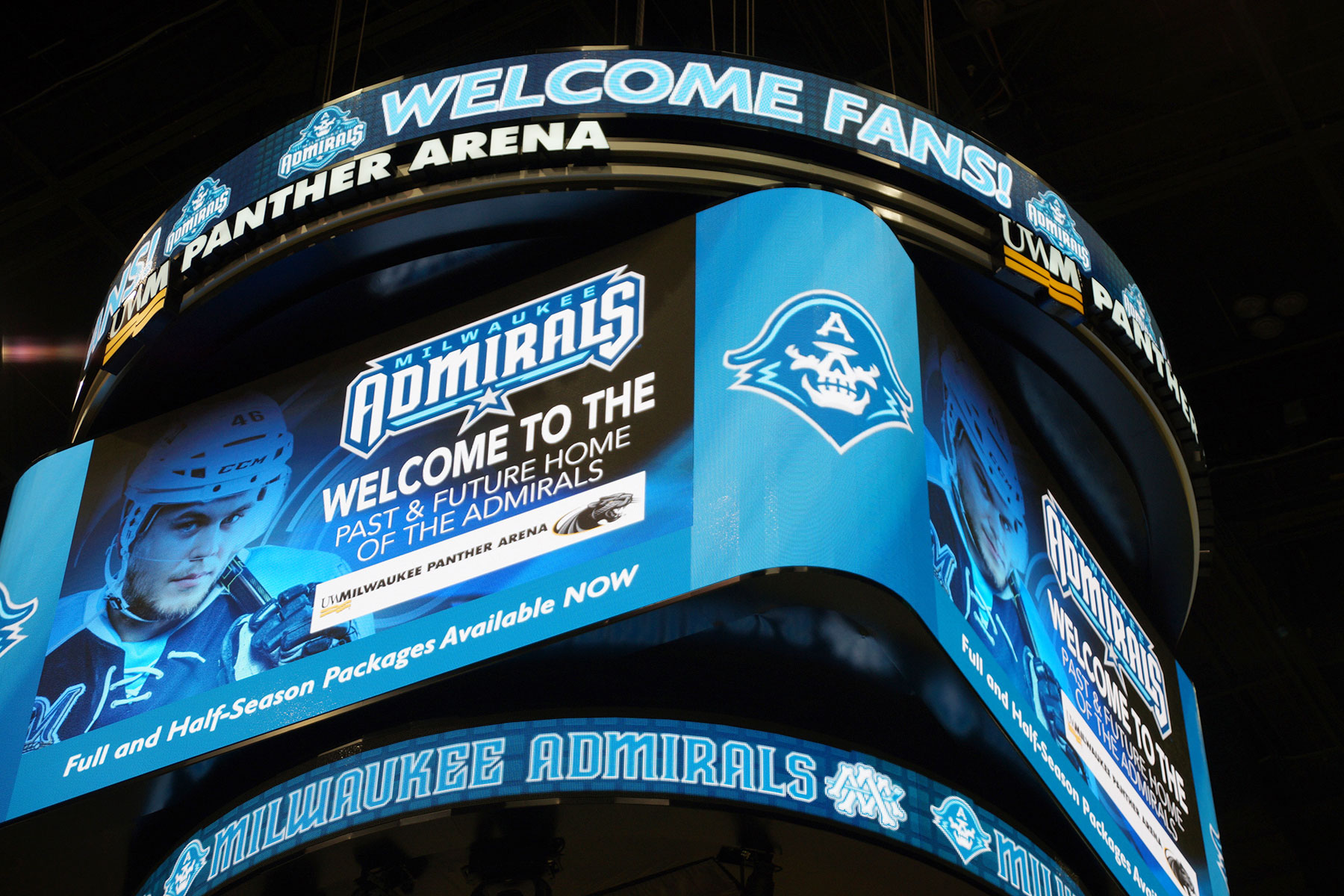 The first open house for the Milwaukee Admirals was held at their new home in the University of Wisconsin-Milwaukee Panther Arena on Monday, March 28. The free event allowed the public its first look at the arena's layout and eventual configuration of the rink, so fans could select seat locations for 2016-2017 season tickets.
With the eventual demolition of the BMO Harris Bradley Center where the Admirals historically played, to make way for the new Milwaukee Bucks Arena, the hockey team was not included in the relocation plans. The move to the UW-Milwaukee Panther Arena comes with $6.3 million in upgrades for the venue, and allow the team to play there for at least the next decade.
The building housed the Admirals from the early 1970s until the move to the BMO Harris Bradley Center in the late 1980s.
Concession and merchandise stands were open for the event. The arena floor did not have ice installed yet for the open house event, but goals and markers were in place to give fans a viewing perspective as they selected potential seats. Down payments were taken to secure particular spots for season ticket holders, with final selections to be made based on seniority.