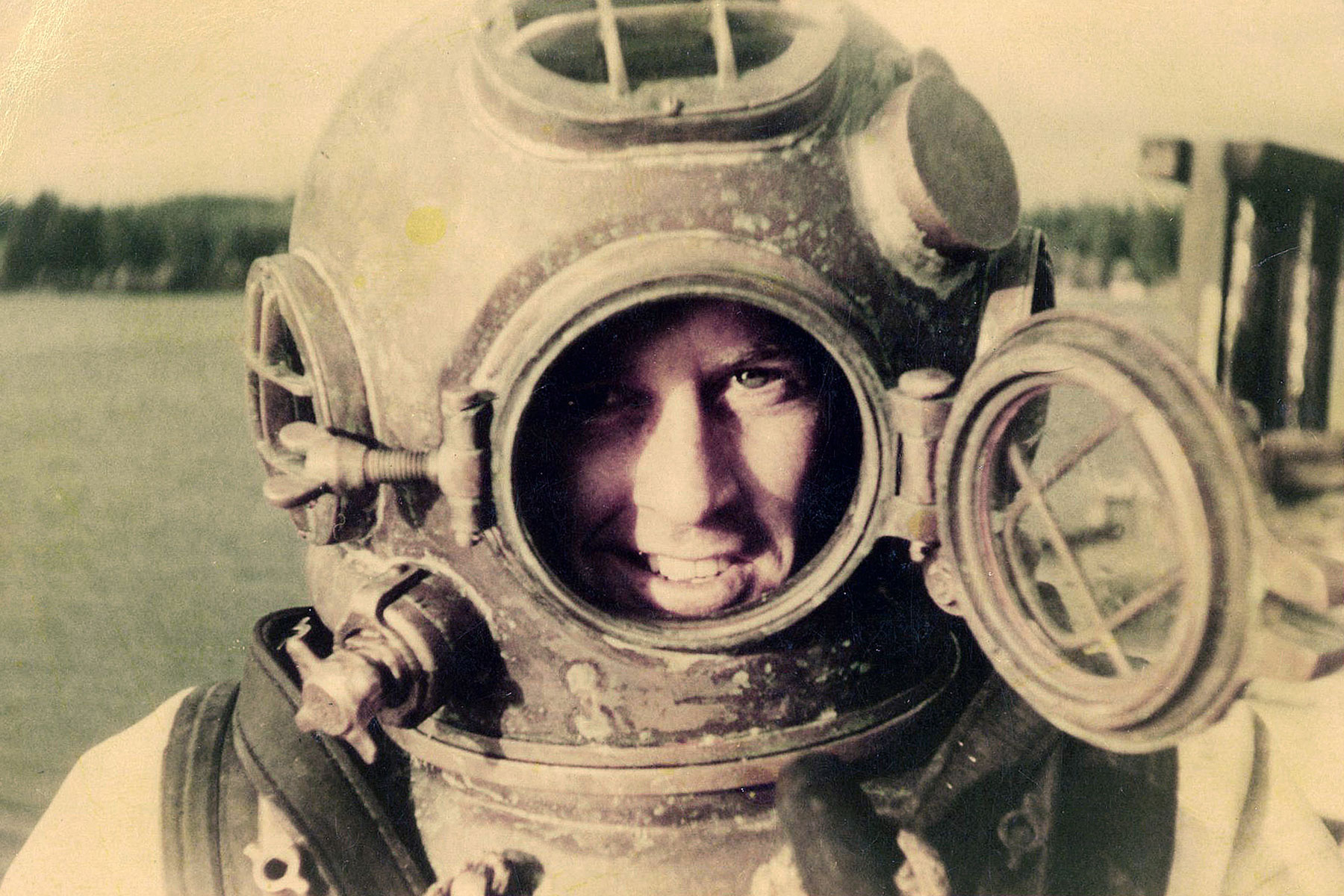 Why was the inaugural Lake Michigan Classic Dive Rally hosted in Milwaukee?
DESCO was formed in late 1937 by Max "Gene" Nohl, Jack Browne, and businessman Norman Kuehn who owned Kuehn Rubber Company on North 4th street in Milwaukee. Organized as a Wisconsin corporation under the name of Diving Equipment and Salvage Company (DESCO) in May of 1938, today DESCO still operates out of their Third Ward offices. Hosting the classic dive rally where the dive equipment was pioneered holds historical significance. Even as diving technology has moved forward, innovative people in Milwaukee have ensured that DESCO continues operations where it was first founded.
How did WWII impact DESCO?
The Second World War transformed the company from a research and development firm to a major manufacturer. The U.S. Navy made an initial purchase of three self-contained dive suits in January 1942 from DESCO. That turned into a big demand for their Mark V helmets, dive suites, weight belts, knives, boots, and umbilical cord and communications cords as the war progressed. DESCO's gear had impact on historical events throughout the conflict, including Pearl Harbor salvage operations. By the end of the war, DESCO had produced more than 3,000 Mark V helmets, making them the largest diving equipment manufacturer in the world in 1945.
Who was Max "Gene Nohl?
Max "Gene" Nohl, was a salvage diver, adventurer, and graduate of Massachusetts Institute of Technology (MIT). In the winter of 1937, this Milwaukee native tested the suit and pioneered a helium-oxygen breathing mixtures in a record breaking 420 foot dive to the bottom of Lake Michigan. The helium-oxygen mixture idea was co-developed by Max Nohl and Dr. Edgar End of the Marquette School of Medicine. "The Deepest Dive" made international news and its young diver was suddenly a celebrity. Nohl immediately announced plans to dive the wreck of the Lusitania and film the entire adventure as a feature documentary. Nohl and his wife were killed in a head-on car crash in 1960 near Hope, Arkansas, while returning home from a vacation in Mexico.
Does DESCO still manufacture Mark V helmets today?
DESCO continues manufacturing from the oldest building in Milwaukee's Third Ward. It produces around thirty-five Mark V helmets a year, as well as a couple hundred air hats used for diving in contaminated water. The company also refurbishes decades-old Mark V hard hats. And occasionally it makes dive helmets for films, including the diving rig worn by Cuba Gooding, Jr. in the 2000 movie Men of Honor."
What organizations participated in the inaugural dive rally?
The U.S. Coast Guard, Wisconsin Historical Society, Wisconsin Marine Historical Society, Mark V Monument Project (Associated with the U.S. Navy Dive School out of Panama City), special teams from St. Luke's Hospital Hyperbaric Medicine, dive rescue team from Elk Grove Village Fire Department, Loves Park SCUBA & Snorkel, and Interspiro, a manufacturer of premium respirator protection and equipment for diving.
MK V images courtesy of of the Naval History and Heritage Command and U.S. Naval Undersea Museum