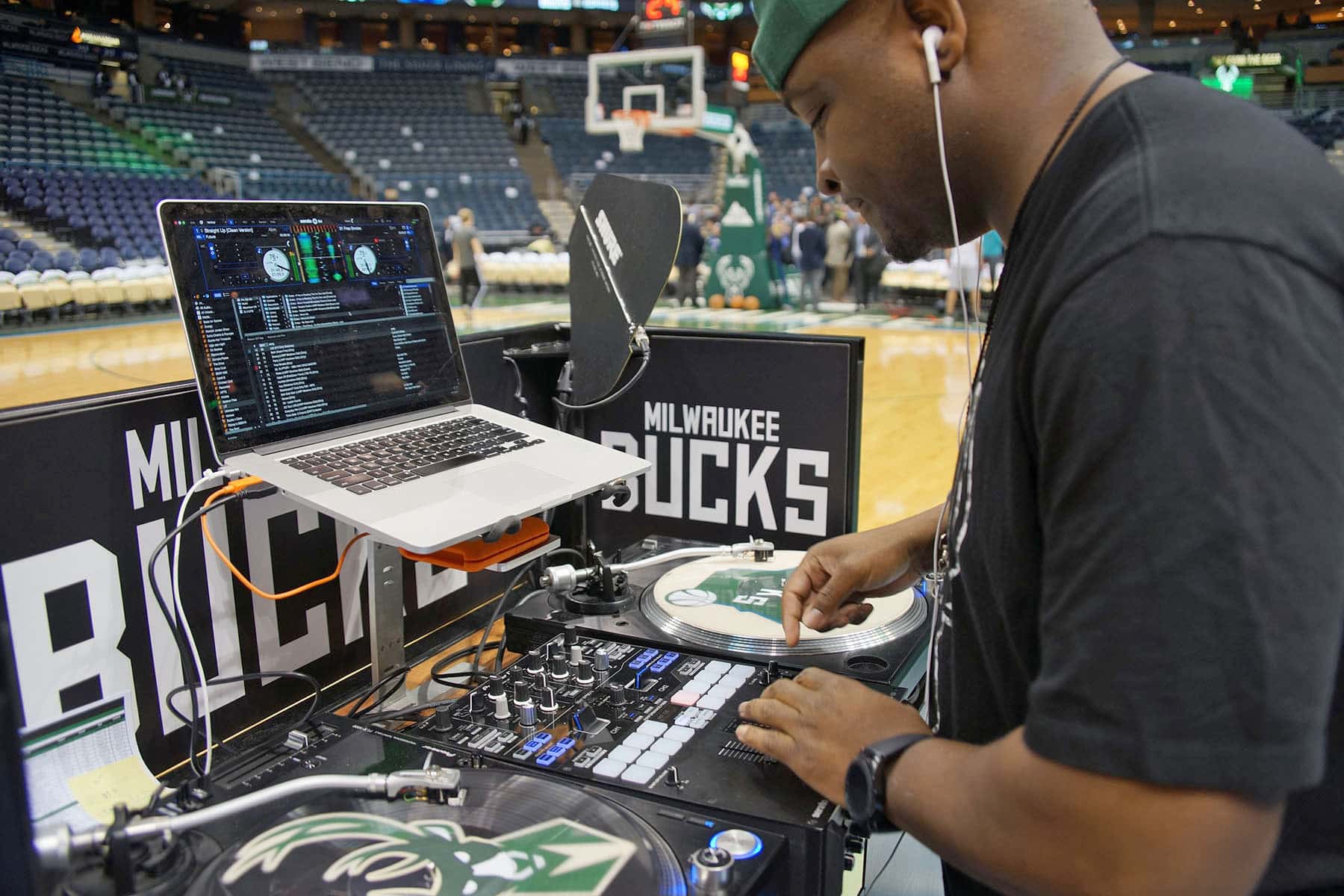 "88Nine represents what all radio stations should be doing, which is a diverse philosophy. 88Nine is the prototype of real radio to me, because they play a lot of different styles of music. It's what we used to do back in the 80s, and 90s, and even the 70s, when real people that actually like music would play what they think is great. That's a totally foreign concept now. I talk to DJs all the time, and off-the-record they'll tell me they wouldn't play this stuff but it's what the kids want to hear. That's not what radio should be. To me it should be sharing stuff that introduces people to new music and spreads the wold. They're the conduit for people to get educated on music, and that's not happening. So that's why I love 88Nine, because when I listen, I'm getting hit with a lot of new stuff from a lot of different genres in one show."
– Speech, co-founder and lead vocalist, Arrested Development
Bucks fans were rewarded for their continued team support throughout the 2016-17 season with "Fan Appreciation Night" at the BMO Harris Bradley Center. It was the regular season home finale against Charlotte on April 10. After clinching their first post-season position in two years with a 89-79 win over the Hornets, the Milwaukee Bucks are officially headed back to the NBA playoffs.
The popular Milwaukee Originals T-shirt line returned for a fourth season. The exclusive and limited-edition apparel was designed by local artists, and a feature of Milwaukee Monday series that included local musical acts performing at all Monday night home games. In order to thank the public for their passion, and to show how important their support is to the Bucks organization, the team offered loyal fans a full slate of prizes and giveaways that made the game a must-attend event.
The efforts were part of the program created by the Bucks and 88Nine Radio to celebrate everything that makes Milwaukee special. This year's platform featured a new community-focused intensity as the Bucks highlighted various Milwaukee neighborhoods that comprise the unique fabric of the Milwaukee.
"Seeing Milwaukee bands like Dead Horses, Tigernite or Ray Nitti have a chance to play the halftime show at a Bucks game has helped elevate the mission of 88Nine. We play Milwaukee music at least once an hour everyday," said Sarah Fierek, Director of Underwriting Partnerships and Weekend Host at 88Nine Radio Milwaukee. "We are working to be a catalyst for creating a better, more inclusive and engaged Milwaukee. Partnerships like what we have with the Bucks, and our hundreds of other partners and supporters, help bring this mission to life."
The partnership provides an incredible opportunity for Milwaukee musicians to play in front of a large crowd during a paid halftime show at the Arena. It shows the Bucks commitment and respect for the Milwaukee music scene, to help develop the program and continue to enhance it.
These images were taken during the Milwaukee Monday of 2017 as an example of the event, where partners like the Milwaukee Bucks and 88Nine Radio shared a night of pride for Milwaukee. Cheering fans celebrated the amazing things that the city has to offer, while enjoying a hometown team win.
"I love what my friends and I refer to as "The Big Dog Era." The Big 3: Glenn 'Big Dog' Robinson, Ray Allen, and Sam Cassell were a dynamic trio that brought the Bucks to the brink of the NBA Finals multiple times. They were a fun team to watch in part because they had a ton of energy and played as a team. Everyone, for the most part, knew their roles. Much like the 2017 Bucks and hopefully the teams in the near future."
– Peter Adams, Media Partnerships and Sponsorships Manager at 88Nine Radio Milwaukee
"Sometimes other people get an opportunity to speak with somebody. It turns out they get inspired to do something, but also it restores hope. It's a sense of optimism first. There are a lot of issues that need to be addressed, and they're hard. With a complex problem there is no one thing that you can do to solve it. But if people don't feel like there's a chance, that if they do this one thing, or a couple of things, that the situation will actually get better. If they don't believe that's going to happen, then it won't happen. So to restore hope within the community, to restore that sense of optimism, and to continue building up their faith with themselves, faith with people in their community, even faith with the government, that type of thing is so hard to do. But if you can restore that, then we have a great shot at really making some big changes."
– Tasha LaRae, vocalist for Arrested Development
"We lean heavily on 88Nine to give us a good cross reference of the city's musical scene as a whole, so we're not one genre heavy. They have a good sense of the town and the bands out there. It's been a natural fit for this sort of program. I don't think any local media outlet has the same dedication, same focus on local culture and local arts, and really putting that attention on telling stories from Milwaukee as 88Nine. That's what made it a no-brainer to work with them, and they've been incredible partners for us to work with on this."
– Dustin Godsey, Chief Marketing Officer for the Milwaukee Bucks
View the extended coverage of this complex story, with a full package of news features.