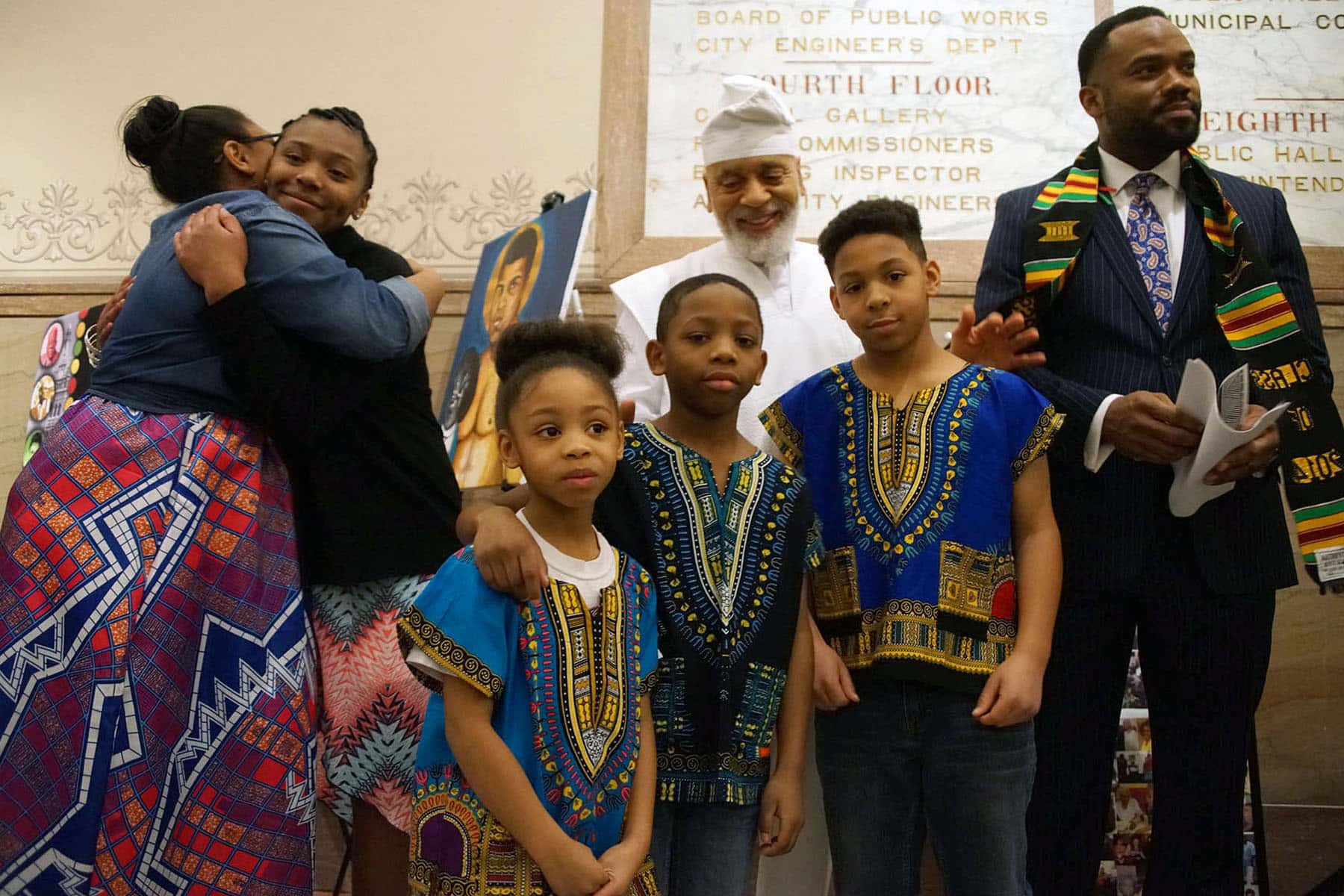 The first of its kind Black History program for the City of Milwaukee was held in the rotunda of City Hall on February 24.
The event was a culmination of the 28 Days of Milwaukee's Black History initiative. Each day in February the city recognized a prominent person and institution through informational vignettes, presented on both the City TV Channel and the city website.
The program was organized by Common Council members Chantia Lewis and Milele A. Coggs, and sponsored by Aldermen Russell W. Stamper II, Khalif J. Rainey, and Cavalier Johnson, along with President Ashanti Hamilton and the Milwaukee Youth Council. City Hall was selected for the venue as the "people's house," and its construction in 1896 had included African American workers.
A crowd of more than two hundred attended the celebration, and participated in the entertainment which included African dance and drumming, shore lectures by members of the Milwaukee Youth Council about local historic figures, and the Living Legacy Awards presented by the Common Council to a number of deserving community members.
These images capture the mood of celebration at the event, and the pride of historical and modern contributions that Milwaukee's black population has made to the city's social and economic development.
"The only things that separates us are the ideas we fight over about who's myth is true."
– Teju the storyteller
Read the article and view the photo essay that were produced as companion features for this news report.