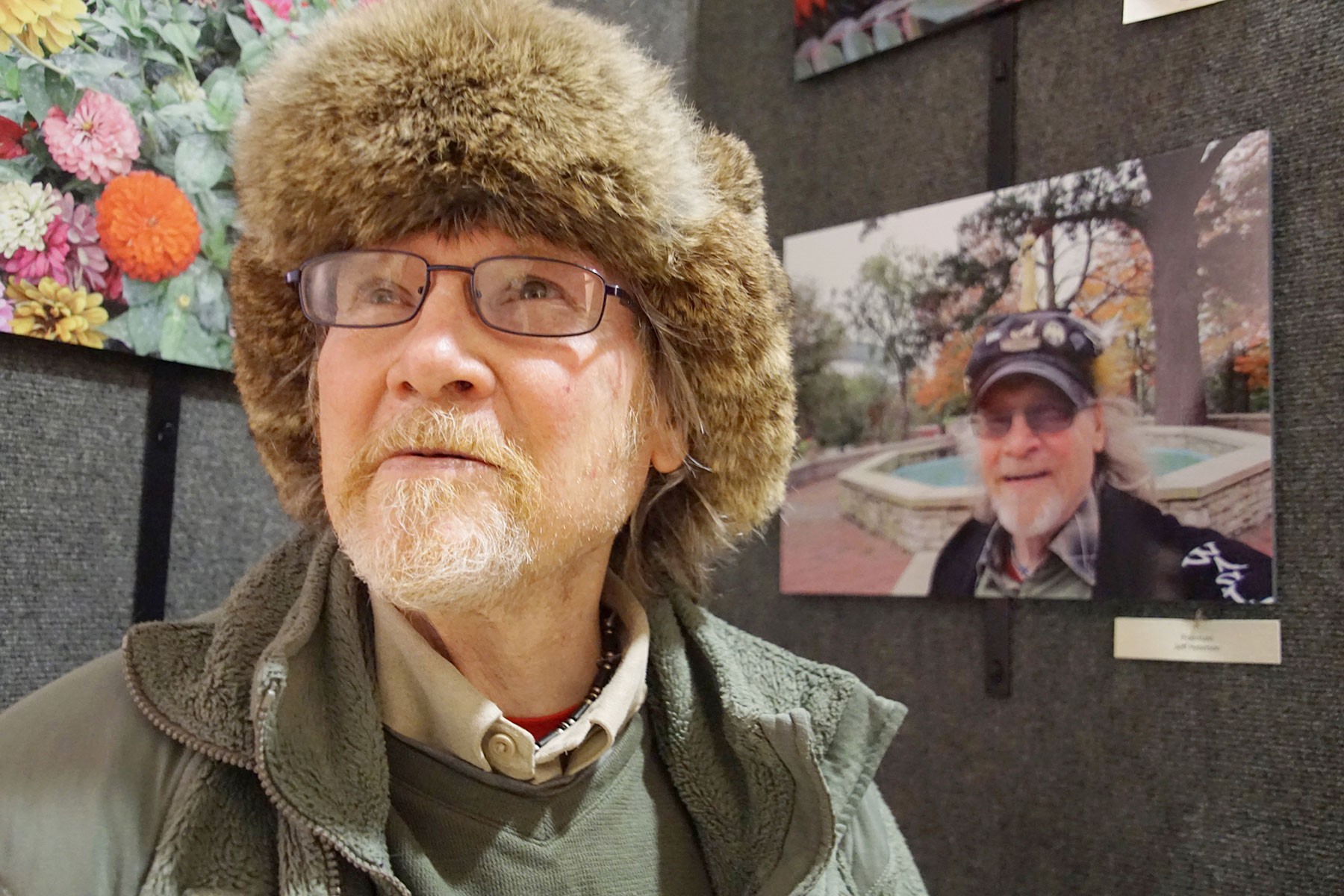 Veterans who participated in "Exploring the Milwaukee Community through Photography" exhibit attended a meet-and-greet event on February 13, talking with members of the public about their images.
The photos have been on display in the Freedom Gallery, a space in the lower level of the Milwaukee County War Memorial. The exhibit was the culmination of a project offered through the VA Medical Center. It was part of a recreation therapy program for veterans receiving treatment in the Housing Urban Development, Veterans Affairs Supportive Housing, and mental health programs.
The photography program was developed last year by Courtney Zeller, a recreation therapist at the Milwaukee VA, with funding by the Elmbrook Rotary Club. She got the idea after doing home visits with some of her clients. The bare walls of the houses started her thinking about how to change that stark condition.
"Participants in the VA's photography group learned how to used the techniques of photography such as lighting, framing, subject matter and composition to help them capture images in the community," said Zeller. "The group started off by taking pictures of the grounds of the VA and then went into the community to various places including: Grant Park, Boerner Botanical Gardens, Third Ward, Riverfront, Lakefront, some of the veterans included pictures of other Recreation Therapy groups at Holy Hill and Kelly Lake."
Zeller was interested not only in the decorative appeal of photography. Like other arts, photography can provide many therapeutic benefits to veterans with mental and physical health disorders, like post-traumatic stress disorder, addictions, obesity, chronic pain, and social isolation.
The benefits of the photography project have included improved self-esteem and confidence from learning new skills, improved focus and attention, decreased stress, increased self-esteem and confidence, sense of personal accomplishment, decreased social isolation, and improved social skills.
With Zeller and Milwaukee artist Burgermeister, the veterans learned about lighting, framing, subject matter and composition as they explored Milwaukee.