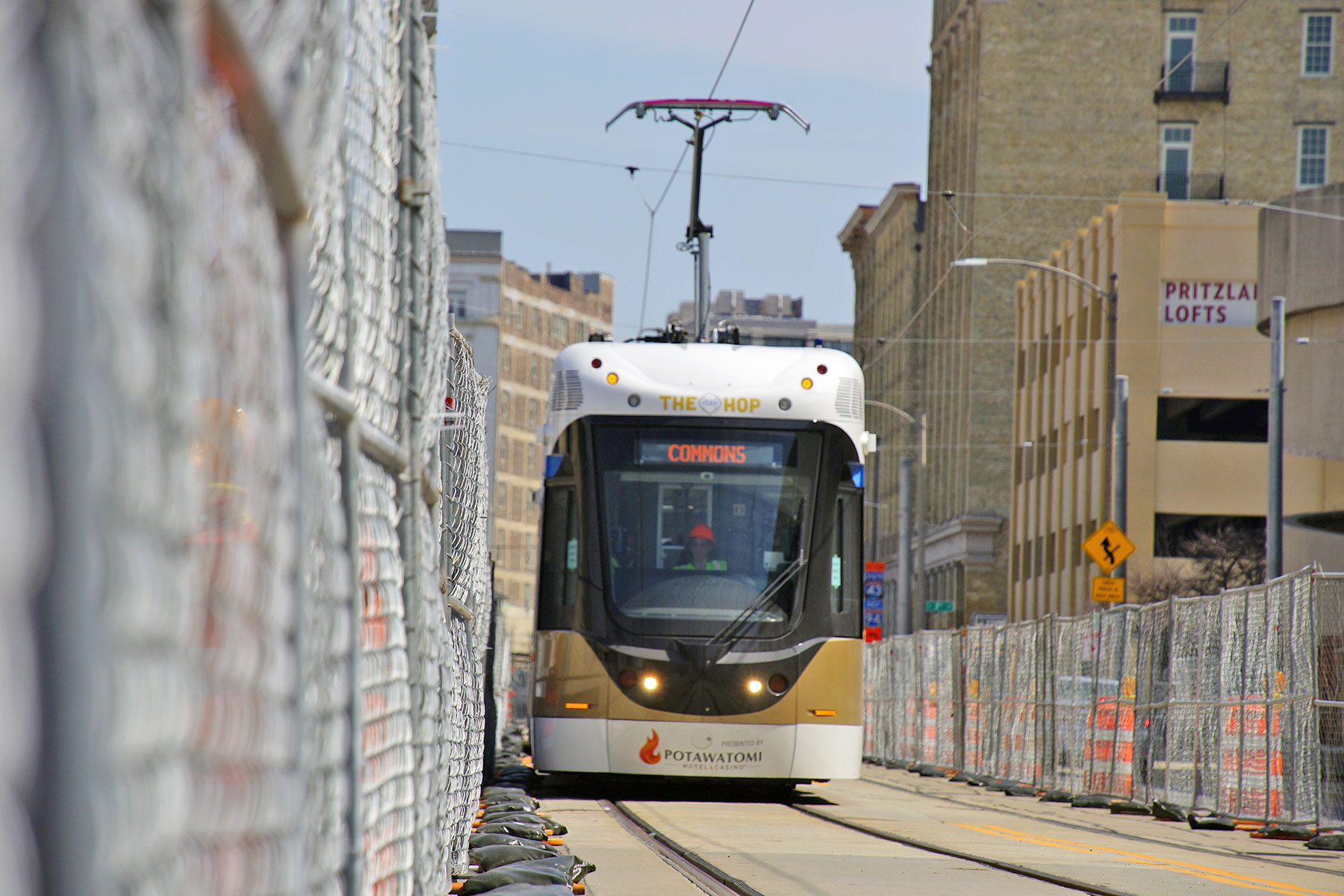 The first of five vehicles for the city's streetcar fleet took to the tracks and completed its inaugural run of testing on a stretch of rail along West St. Paul Avenue on April 11.
The white, blue, and gold painted commuter vehicle stretches just under 70 feet, and was delivered from its manufacturing plant in Pennsylvania to Milwaukee on March 26. For its hour of testing, the streetcar rolled out of its maintenance facility near 4th Street using its internal battery power.
After making the turn onto St. Paul Avenue, it automatically hooked onto the overhead electrical grid. Milwaukee city engineer Jeff Polenske explained that the vehicle would not be going very far or at full speed, and that the beginning tests were just operational.
"We are going to be conducting our testing just on St. Paul Avenue, so it will be a lot of back and forth, East to West on the track," said Polenske.
Kicking of with a blast from its horn, The Hop cruised from the U.S. Post Office to the Third Ward more than a half dozen times in 60 minutes. Testing of the entire streetcar route will begin sometime in July, with public service expected to begin in November. As part of a 12 year, $10 million sponsorship package with Potawatomi Hotel & Casino, the first year of ridership will be free.