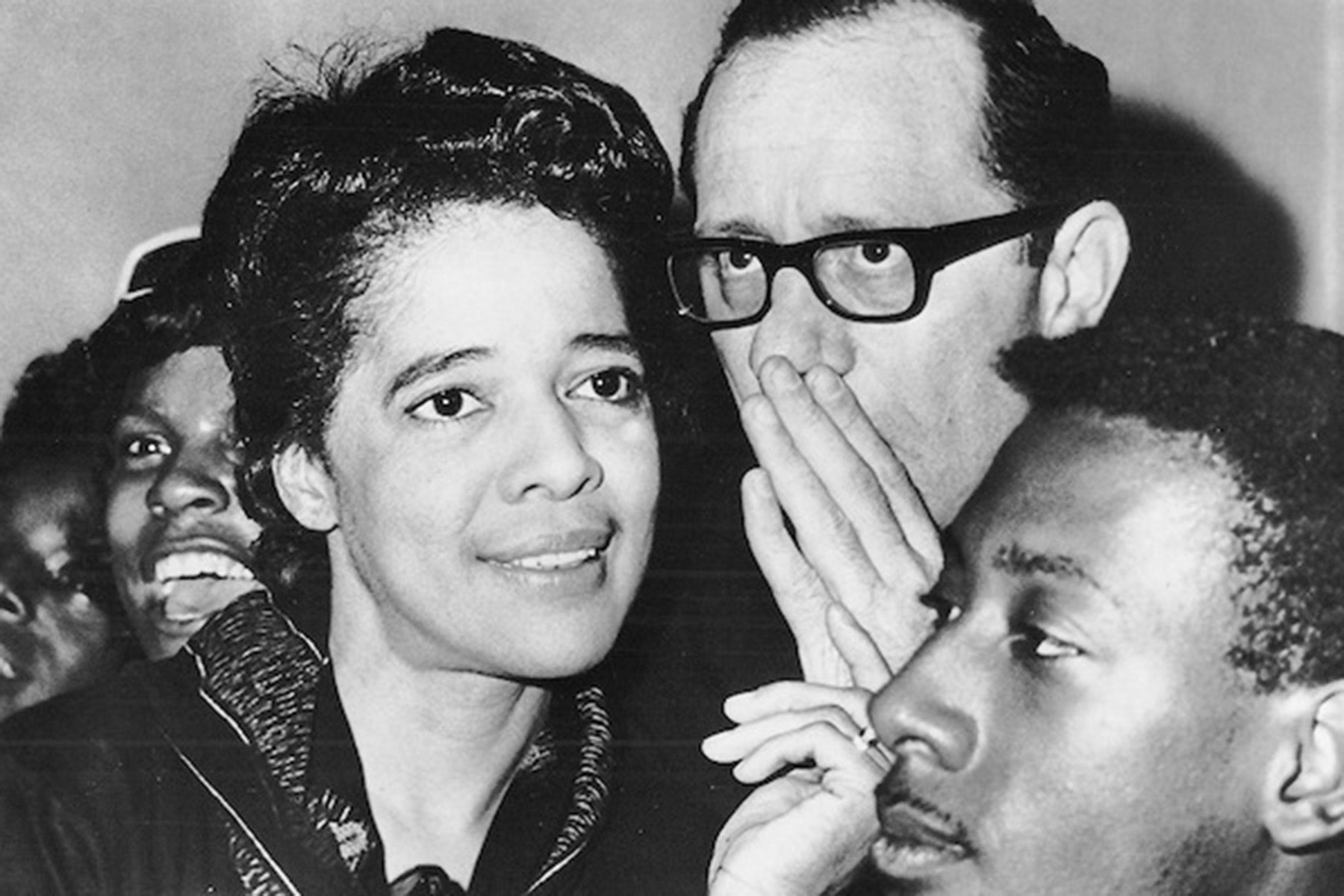 In frail health for some time, Civil Rights pioneer Velvalea "Vel" Phillips passed away on April 17, 2018 at the age of 94.
The loss of a Milwaukee icon brought a flood of comments to Twitter and Facebook, from expressions of sorrow and support for the Phillips family to challenges to honor her memory by continuing her work.
Mike Phillips, Assistant District Attorney for Milwaukee County, has not yet responded on social media to the outpouring from well-wishers.
Saddened to learn that Vel Phillips, Wisconsin's first African-American judge and statewide official, passed away this evening. My deepest condolences to her family, including my colleague Assistant District Attorney Mike Phillips, who continues his mother's work for justice.

– John Chisholm, Milwaukee County District Attorney
Born on February 18, 1924, Phillips was the middle daughter of Thelma and Russell Rodgers, Milwaukee restaurant owners. While attending North Division High School, she won an oratory contest and a scholarship to the college of her choice, Howard University.
After receiving her undergraduate degree in 1946, Phillips went to the University of Wisconsin Law School. She was the first African-American woman to graduate from Madison's law school in 1951, the first of many barriers that Phillips broke down during her life.
Her quiet strength came out in her first political campaign in 1956, when she became Milwaukee's first African-American and first female alderman. In order to win in a majority white neighborhood, Phillips concealed her race and gender. Her campaign literature did not include a photo, and she always went by Vel.
After winning the alderman seat, she was not welcomed on the Milwaukee Common Council. Despite facing insults she remained to question the status quo, and in 1962 Phillips introduced legislation that called for an end to segregated housing in Milwaukee. The ordinance was rejected four times in a row, with the only vote in favor being her own.
A pioneer. A visionary. Vel Phillips was extremely instrumental in the founding of WAAL, and she served as a guiding light to the Black legal community. Her passing is a devastating loss for us and the rest of Wisconsin. Our thoughts and prayers go out to her family and friends.

– Wisconsin Association of African-American Lawyers
Phillips was an active member in both the League of Women Voters as well as the NAACP, where she worked closely with Father James Groppi, the advisor for the NAACP Youth Council, to bring national attention to Milwaukee's civil rights movement.
In 1967, Phillips and other activists organized a 200-day demonstration to fight for fair housing. They endured race riots, hostility, and violence. Phillips was a friend and follower of Dr. Martin Luther King Jr., and two weeks after King's assassination in 1968, Phillips saw Milwaukee's open housing bill pass, which helped lead to equal housing.
She went on to become Milwaukee County's first African-American judge, and the first African-American female to hold statewide executive office in the United States when she was elected secretary of state in Wisconsin in 1978.
As the first black woman to graduate from the University of Wisconsin Law School and the first black person elected Secretary of State, she broke barriers and was a champion for change, equity and opportunity – for all. This is a devastating loss for Wisconsin and our country. A true trailblazer, Vel refused to be intimidated by adversity and instead stood firm and immovable in her progressive advocacy.

– Mahlon Mitchell
Hours before her death on April 17, the Milwaukee Council unanimously approved a resolution to create the Vel R. Phillips Trailblazer Award. In honor of Vel R. Phillips' work for the City of Milwaukee and the Common Council, all 15 council members were sponsors of the resolution. The award will be presented to its recipient each year during the Girls' Day event at City Hall.
"Vel R. Phillips defines trailblazing with her progressive advocacy and perseverance in the face of adversity," said Alderwoman Milele A. Coggs. "There is no better way to honor her and the substantial and historic work she has done to improve our community than with the creation of this annual award."
Her passing also coincided with the 50th anniversary of the The Fair Housing Act a few days earlier on April 11, and the exact same day as Barbara Bush. The former First Lady was 92 when she died hours earlier than Phillips on April 17.
Details for her funeral arrangements and memorials have yet to be announced. Vel Phillips left a mark on Wisconsin's history for both women and African-Americans. She helped shape policies in Wisconsin to remove racial barriers, and as the public seeks ways to honor her it is best to remember that the most endearing legacy the community can show is to continue the work that she started.
© Photo
Milwaukee Public Library Historical Collection