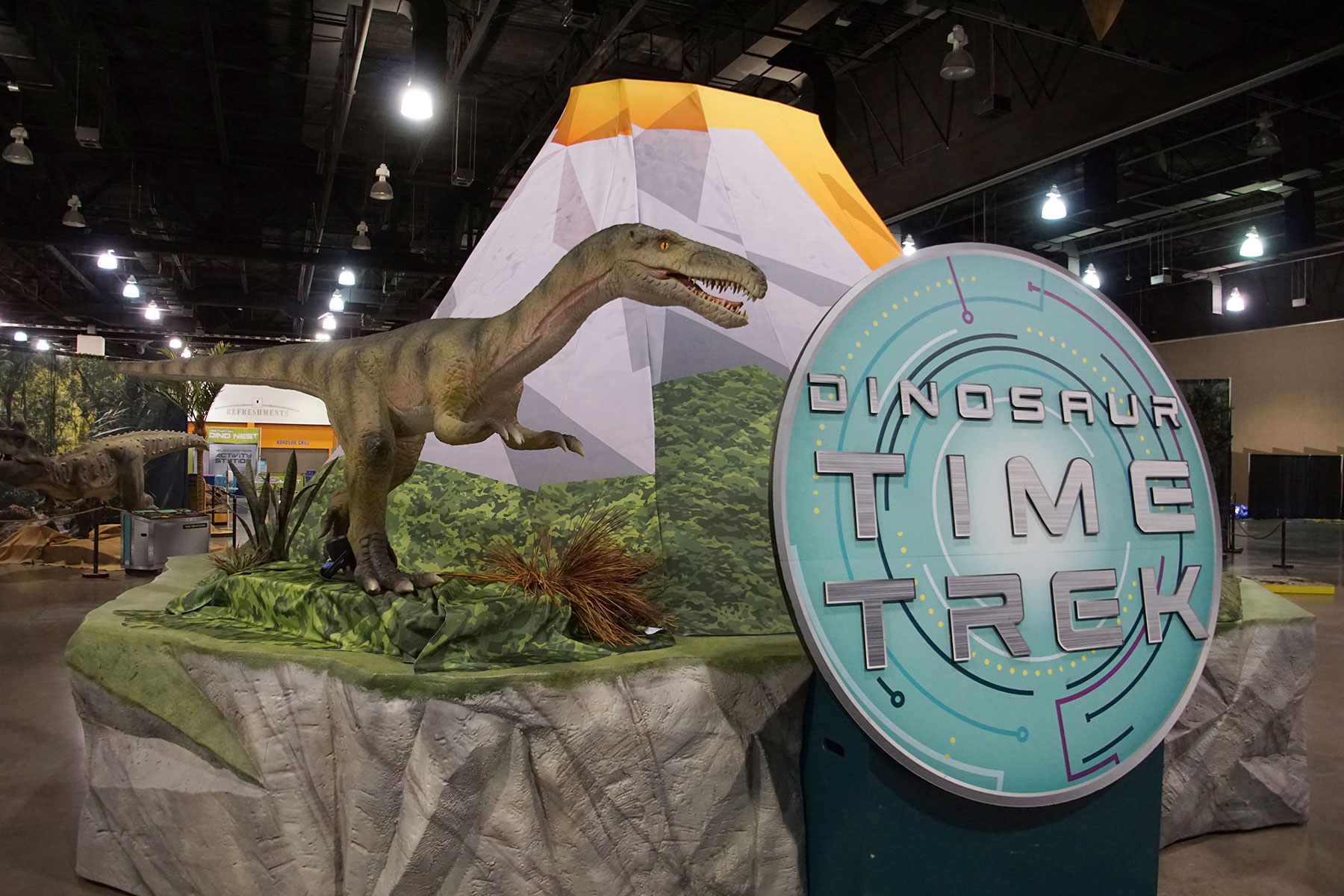 The special attraction welcomed visitors with an opportunity to take a step back in time to an era when prehistoric creatures roamed the earth, on February 17 and 18 at the Wisconsin Center.
The traveling exhibition, Dinosaur Time Trek, featured life-sized models of dinosaurs crafted in realistic detail, along with a number of educational programs for the whole family. Visitors were invited to journey inside a Time Lab, which instantly transported them back to a period when the creatures ruled the world.
The lifelike and giant animatronic dinosaurs presented an imaginary experience for families with children too young to attend the Anime Milwaukee convention next door.
"More than ever, people are seeking immersive and experiential family entertainment, and specifically those experiences that engage the family as a whole," said Eric Grilly, CEO of the VStar Entertainment Group. "Whether they're digitally scanning fossils to discover what dinosaur bone they've found, solving the Race Though Time Labyrinth or using our 'eggs-ray vision' technology to see inside a dinosaur egg, Dinosaur Time Trek is an interactive attraction that offers memorable experiences through genuine engagement, and it provides hands-on and educational fun for the entire family."
Throughout the exhibit, guests were encouraged to build their very own dinosaur on "Design-a-Dino" touchscreens, visit the Time Trek Stage to meet baby dinosaurs, or test their dino-knowledge with trivia contests.
Discover the Dinosaurs: Time Trek is the result of a multi-million-dollar investment to create new activities and entertainment that the public see anywhere else. The experience was brought to life by VStar Entertainment, a producers of live productions that tour the country.
The Milwaukee event also included the popular Shark Edition, which featured the mysterious prehistoric creatures that are still alive today. No display of the fierce giants would be complete without Prehistoric Poop for kids to climb on. The images show a glimpse of the attraction, and a behind-the-scenes look as it was being installed.