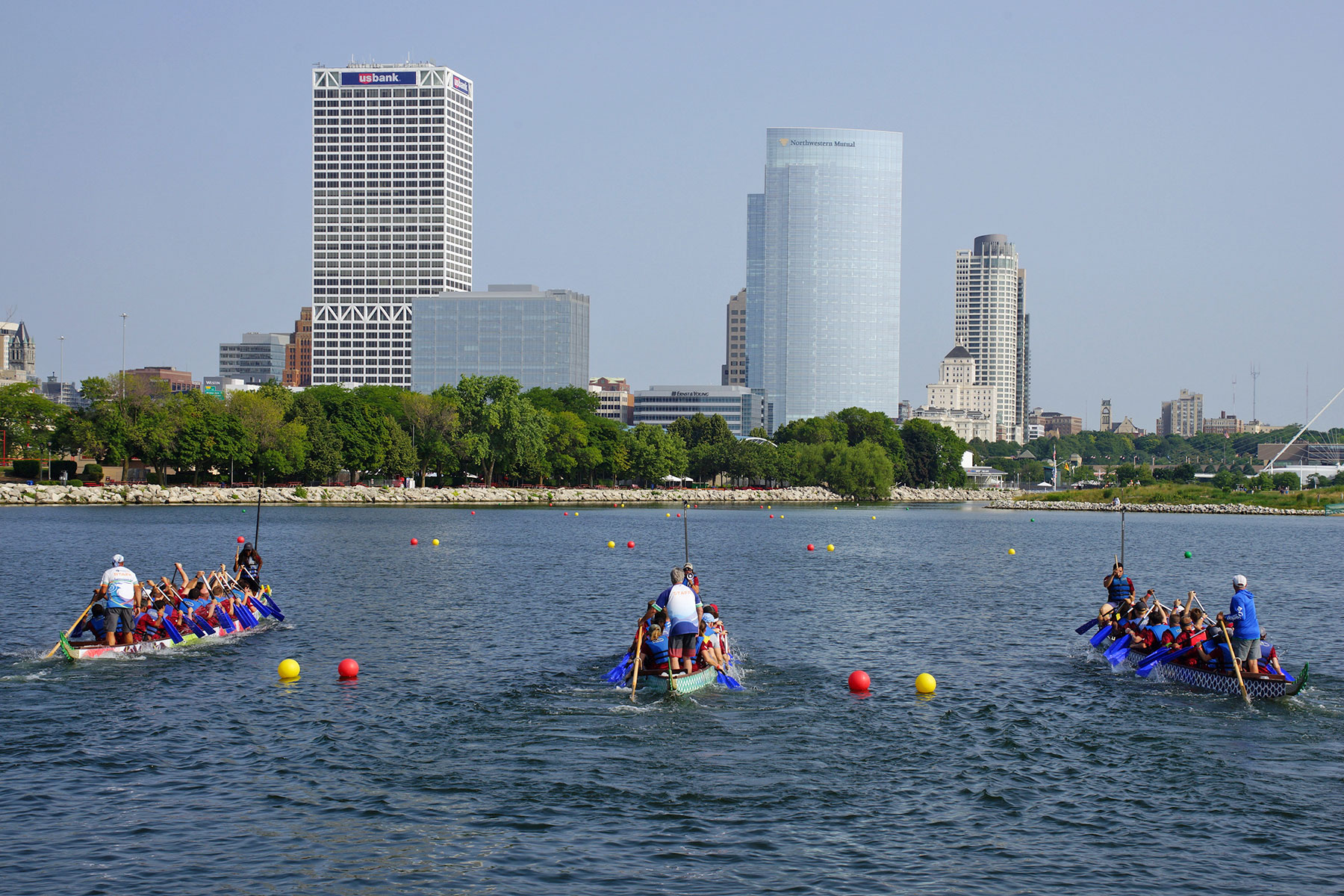 The 6th Annual Milwaukee Dragon Boat Festival charged across the lagoon waters of Lakeshore State Park on August 11, showcasing Chinese culture with the traditional boat race.
A total of 55 teams registered this year to compete in the lakefront festival. The 43-foot-long dragon-painted watercraft is sometimes referred to as a canoe on steroids. The international sport was revived in Hong Kong in 1976, based on the traditional paddle-driven long boats found in the Pearl River Delta region of China's southern Guangdong Province.
Along the shore of Lake Michigan, teams of up to 21 men and women rowed their boat in unison to the beat of their drummer. The Milwaukee Chinese Community Center, organizer of the event, provided each team with a steersman to direct the boat, using a 10-foot oar from the stern.
Also during the festival, there were performances in traditional dance, Chinese folk music, and Martial Arts, along with craft opportunities for the public to make lanterns and even learn to speak and write simple Mandarin. Proceeds benefit Ronald McDonald House.
These images present a look at highlights from the Dragon Boat races, showing how Milwaukee is continuing to expand its use of water resources for recreation and as an attraction to boost the local economy.