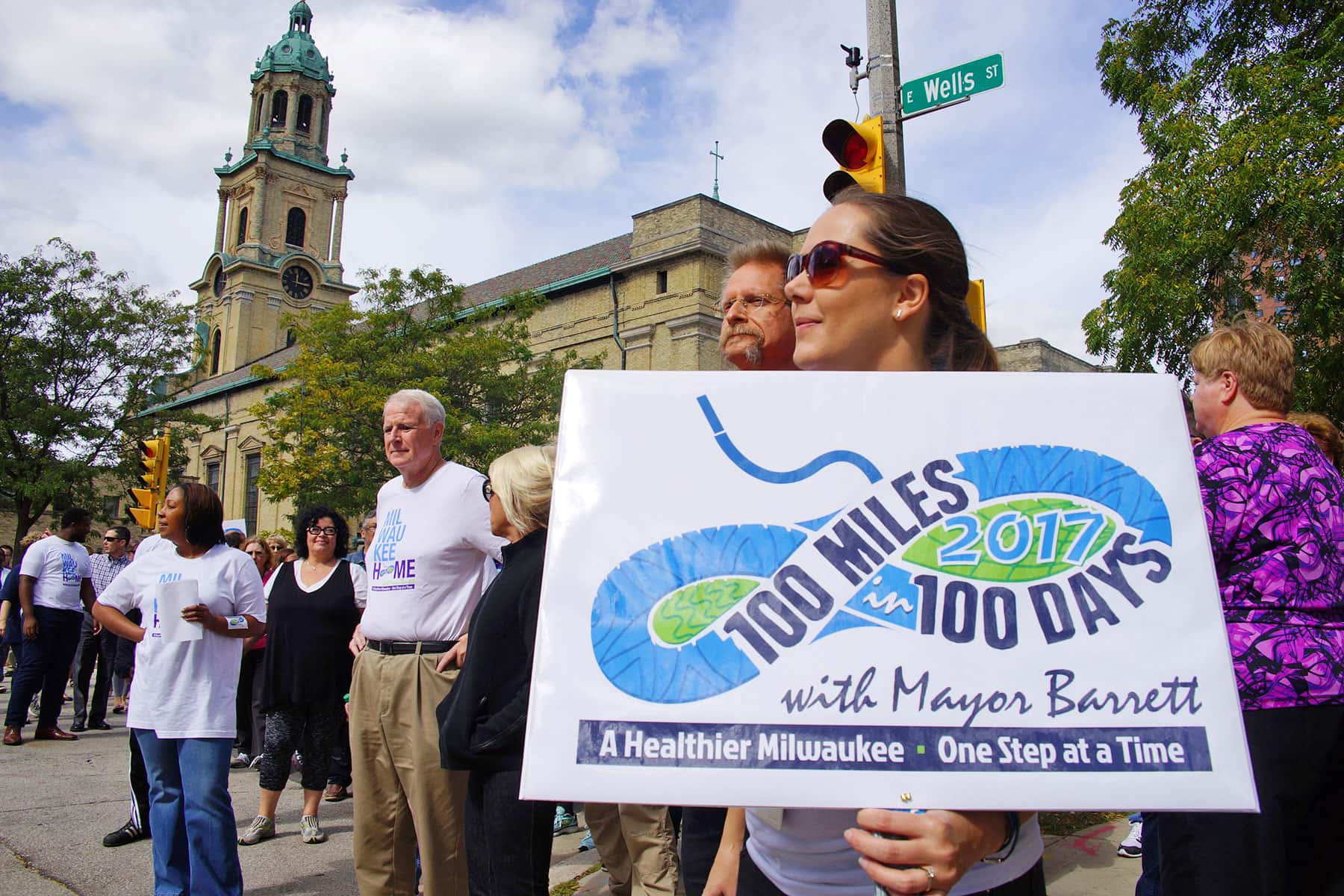 The final mile of the annual "100 Miles in 100 Days with Mayor Barrett" took place on September 27 at Cathedral Square Park, and wrapped up the 14-week health program with a message of awareness and warning for pedestrian safety.
The annual program has been promoted in conjunction with the Milwaukee Health Department's work in combating obesity. Less than half of Milwaukee residents report getting the recommended amount of physical activity on a regular basis. Mayor Barrett has continued to encourage members of the community to join him in creating a healthier Milwaukee.
Over the course of the 100 days, walkers were able to track and monitor their progress on the program's web application, and took part in scheduled walks in neighborhoods across Milwaukee.
The final walk for this year traveled along Wells and Mason Streets, past the new Northwestern Mutual tower and grounds, up Wisconsin Avenue to view installed art from the Sculpture Milwaukee project, and then back to Cathedral Square. Along the way, Share & Be Aware Ambassadors carried "Yield to Pedestrians" signs to bring attention to the 142% year-on-year increase of pedestrians sIain in Milwaukee by automobiles at designated cross-walks.
These images capture highlights from the event, and offer a snapshot of Milwaukee's evolving skyline and ongoing development projects.