Calypso: World Record Lemonade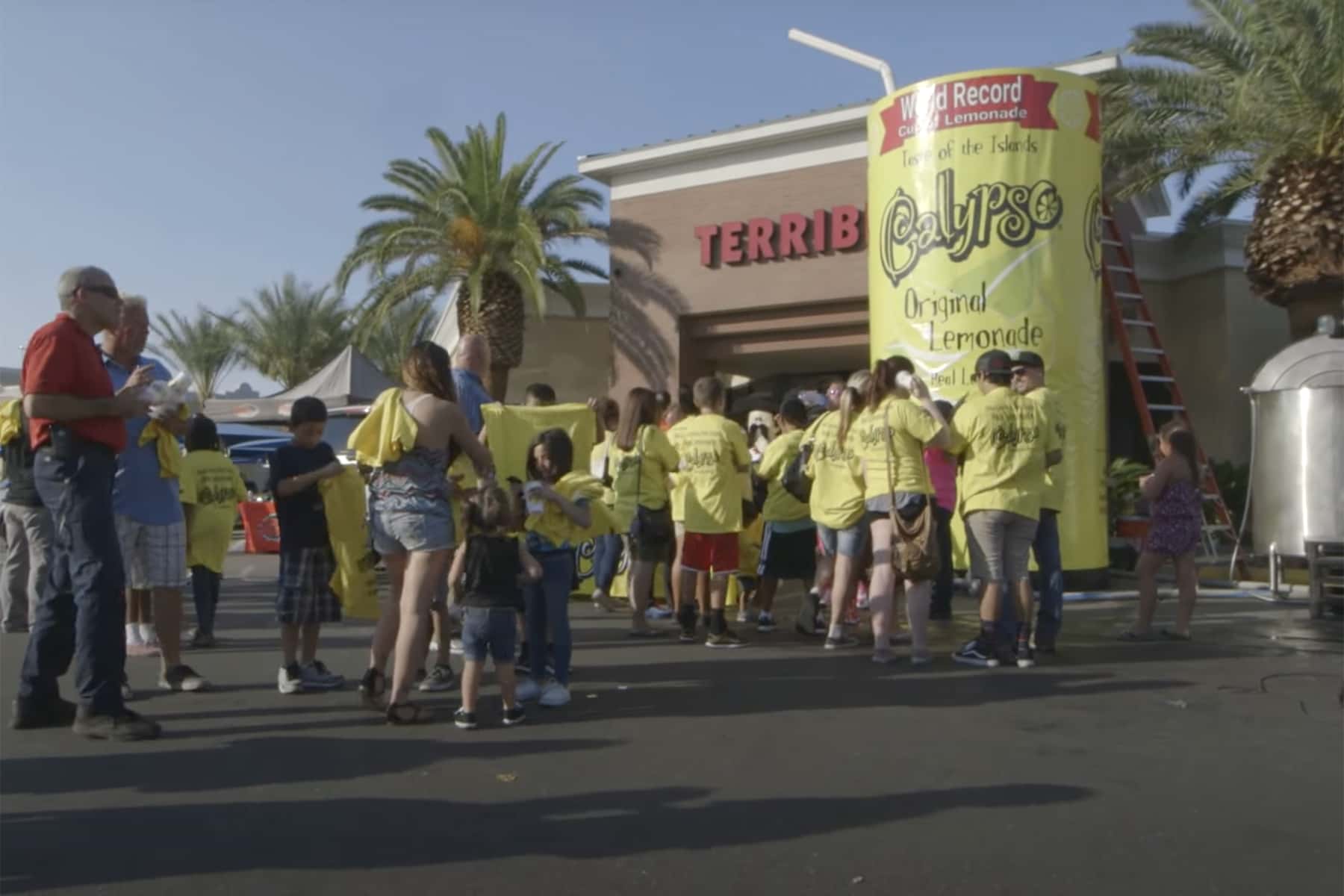 Milwaukee-based Lemonade maker Calypso was awarded the Guinness World Record For Largest Glass Of Lemonade, in recognition of its attempt last August.
Calypso, the originator of the Flavored Lemonade category, has evolved from four Lemonade blends into twenty unique Lemonade, Limeade and Teamonade combinations over the past fifteen years. Each Calypso is made with real fruit, real sugar, real fruit bits and served in high-quality custom glass bottles. Calypso is Headquartered and produced in Milwaukee.