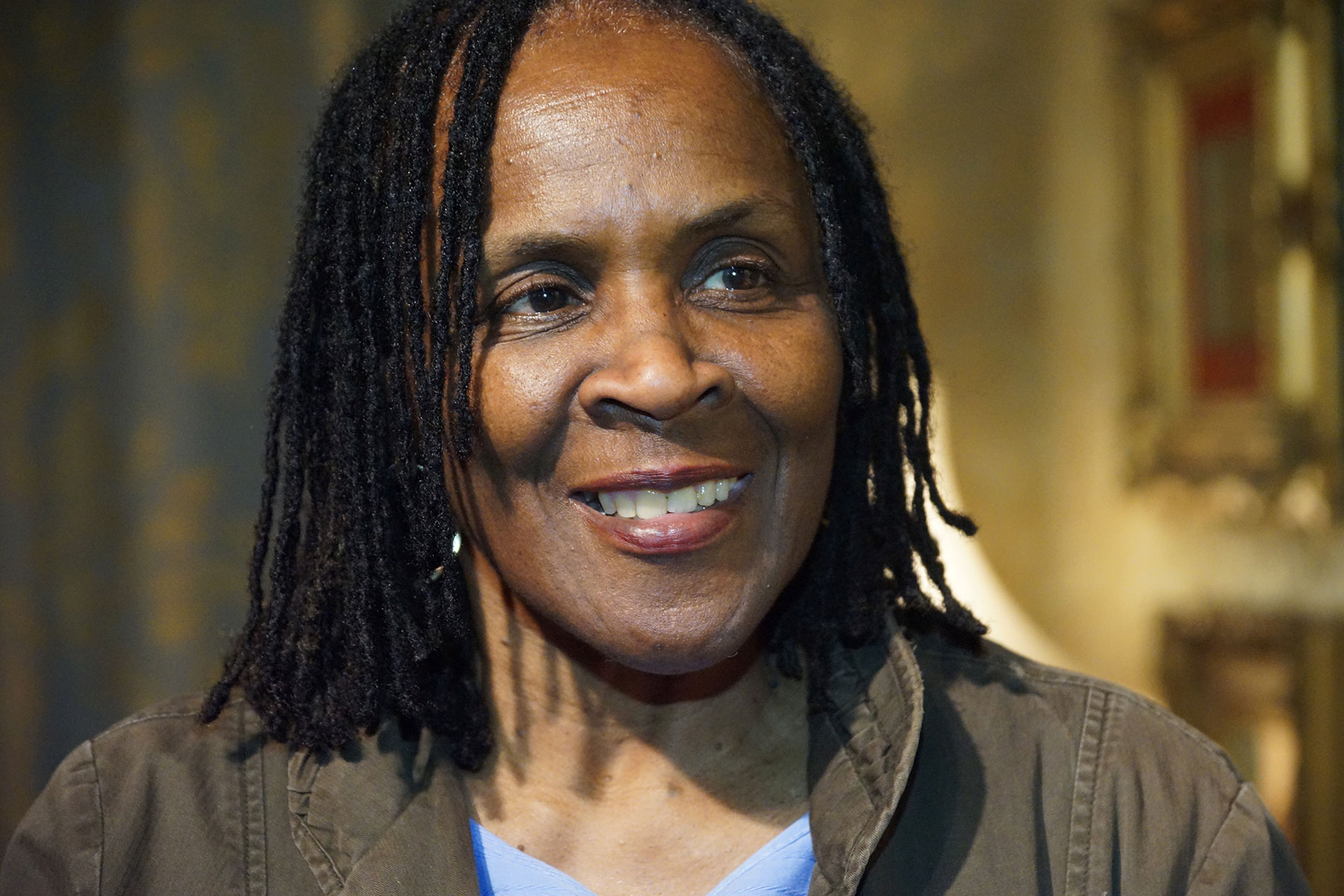 During the Charles Allis Art Museum's exhibit of "Inspiring Change: The Photography of Chip Duncan and Mohamed Amin," PBS Milwaukee's Joanne Williams spoke with Marcia Thomas for a few minutes about USA for Africa, and the Milwaukee Independent was able to film the conversation.
Joanne Williams is the host and producer for the award winning Black Nouveau on Milwaukee PBS, which has received recognition for such documentaries as "Harry Kemp: The Photography Man" about the man who captured decades of images focused on Milwaukee's African American community.
Established in 1985, United Support of Artists for Africa is best known for its 1985 recording of "We Are The World" and the "Hands Across America" event in 1986. As Executive Director of USA for Africa, Thomas has worked to bring international relief efforts to Africa. She is also a consultant on the board of America's Black Holocaust Museum, and this video interview was recorded prior to its June 18 grand opening.
In 2010, the re-release of the original We Are The World exposed a whole new generation to the influence of the song, and as a way to celebrate the generosity of the talented artists who participated in the project.
"The song and its message still resonate all these years later through the artists featured on United In Song. They carry the torch into the 21st Century with the same spirit born out of the original recording," said Thomas.
Thirty years ago, following the lead of Harry Belafonte, artists from the music industry came together and used their voices to try to make a difference. With the musical talents of Producer Quincy Jones taking the lead, Michael Jackson and Lionel Richie, along with more than 40 other artists, embarked on the challenge to inspire people worldwide to use their collective power to make the world a better place. Their expectations were bold. Yet, exhilarated by the need for action, their combined vision and passion quickly overcame any hesitation. The vision and tenacity transformed into a call to action for millions. The energy quickly spread from Los Angeles to every part of the world. People speaking different languages and living in different cultures became energized and inspired, and a wave of action moved around the globe. They could not have known that, 33 years later, their actions would have helped inspire change in the world, one caring person at a time. "We Are the World" motivated millions to become activists in their own way. Their bold, individual and collective power brought change to their communities and beyond. Lives were transformed. Access to food, education, health care and peace became a reality for many who had been left out. "We Are the World" became a movement and 33 years later it still resonates.

– Marcia Thomas, Executive Director