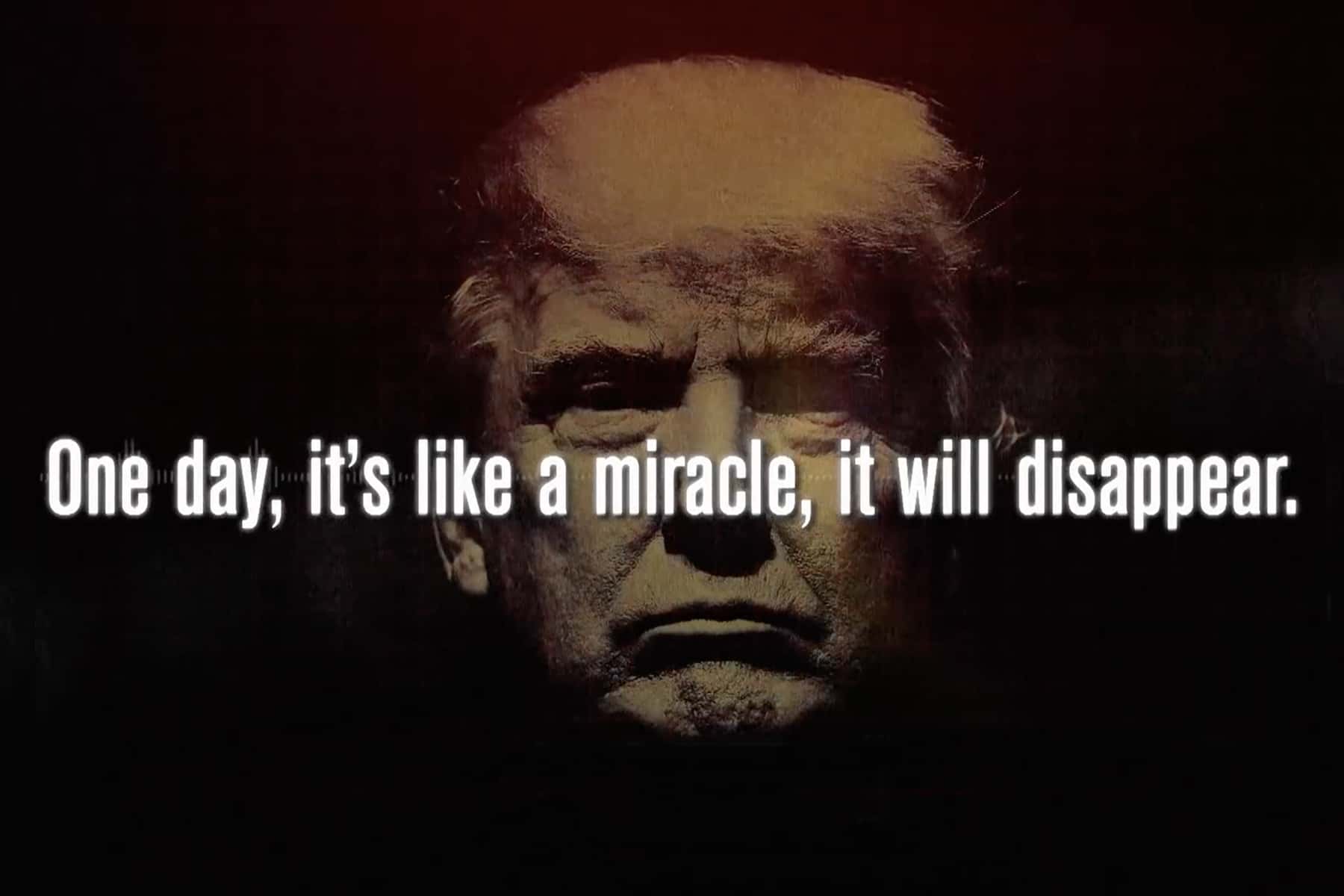 President Donald Trump's reelection campaign has filed suit against a Northwoods TV station over an ad using the president's words to attack his administration's response to COVID-19.
The Rhinelander-based station WJFW-TV is owned by the small broadcasting company, Rockfleet Communications, which also owns stations in Bangor, Maine. It has aired an ad produced by Priorities USA, a liberal advocacy group not directly affiliated with any candidate or the Democratic Party.
The ad juxtaposes clips of Trump's statements in January and February about the response to the virus. For example, his claim on February 27 that the total number of United States cases "within a couple of days is going to be down close to zero" — with a graph showing the nation's growing number of COVID-19 cases.
The Trump campaign announced the lawsuit on April 13 in a statement that claimed the ad "contained intentionally false and defamatory statements about President Trump."
The Trump campaign previously sent a cease-and-desist letter to stations airing the ad. In a statement, campaign senior legal adviser Jenna Ellis said the organization "is now left with no other option than to use the force of law to ensure these false and defamatory ads cease."
"This is pretty simple," said Priorities USA chairman Guy Cecil in a statement. "Donald Trump doesn't want voters to hear the truth, and he's trying to bully TV stations into submission."
Among the statements highlighted in the ad are Trump's January 22 claim that the administration had the virus "totally under control" and, in the same interview, downplaying the disease as "one person coming in from China."
At issue from the Trump campaign is an audio clip of Trump saying "this is their new hoax." The campaign contends Trump was referring to criticisms of the administration's response to the virus as a "hoax," not the virus itself, an interpretation the campaign says is encouraged by an audio splice in the ad.
It is unlikely the Trump administration's legal claim will prevail. To prove defamation, the campaign will have to show the ad in its totality is false, and that WJFW aired it "knowing it was false, or with reckless disregard for the truth," said Erik Ugland, who teaches media law at Marquette University.
Still, defending against the lawsuit could be a burden for the station.
"They're going to incur a bunch of costs that they're just going to have to absorb even if they ultimately prevail, which I'm quite certain they will," Ugland said.
Anuj Desai, a professor teaching First Amendment law at the University of Wisconsin-Madison, said it is rare for any court to issue an injunction barring political speech. Awards of damages are more common, but Desai said it seems unlikely that the campaign will seek money in the lawsuit.
"Do you really want money from the Northwoods station?" Desai said, referring to the Trump campaign. "Maybe you do, but honestly what you want is to take the thing down. And that's what you're not going to be able to get."
Ugland said the decision to sue WJFW specifically rather than Priorities USA or one of the dozens of other TV stations airing the ad was likely strategic.
"A small station with few resources in rural Wisconsin is much easier to intimidate than a station that's part of a huge national chain," Ugland said.
After the campaign initially sent cease and desist letters to TV stations in March, Priorities USA expanded its ad buy with a $600,000 purchase in Arizona. The organization has said it will spend $6 million on anti-Trump ads in swing states.
WJFW's coverage area includes much of Wisconsin's Northwoods as well as the Wausau area. The region gave Trump some of his highest voting margins in the 2016 election, and a strong showing there is seen as important to his re-election chances.
Donate: Wisconsin Public Radio
The
Milwaukee Independent
began reporting on what was then referred to as the mysterious "Wuhan Virus" in January 2020. Other local media did not picked-up on the story until many weeks later. Our early features focused on the economic impact, social issues, and health concerns long before other Milwaukee news organizations even mentioned the coronavirus. Over the following year, we have published hundreds of articles about the pandemic and how it has affected the lives of Milwaukee residents. This extensive body of work can be found on our
COVID-19 Special Report
page, a chronological index of links by month. Our editorial voice remains dedicated to informing the public about this health crisis for as long as it persists.
For medical resources, please visit the
CDC's COVID-19 page
or the
Wisconsin Department of Health Services
. All editorial content published by
Milwaukee Independent
can be found at
mkeind.com/COVID19
. With a mission of transformative journalism, our staff is free from commercial bias and are not influenced by corporate interests, political affiliations, or a public preferences that rewards clicks with revenue. As an influential publication that provides Milwaukee with quality journalism, our award-winning photojournalism and features have helped to achieve a range of positive social impact that enriches our community. Please join our effort by entrusting us with your contribution. Your Support Matters -
Donate Now