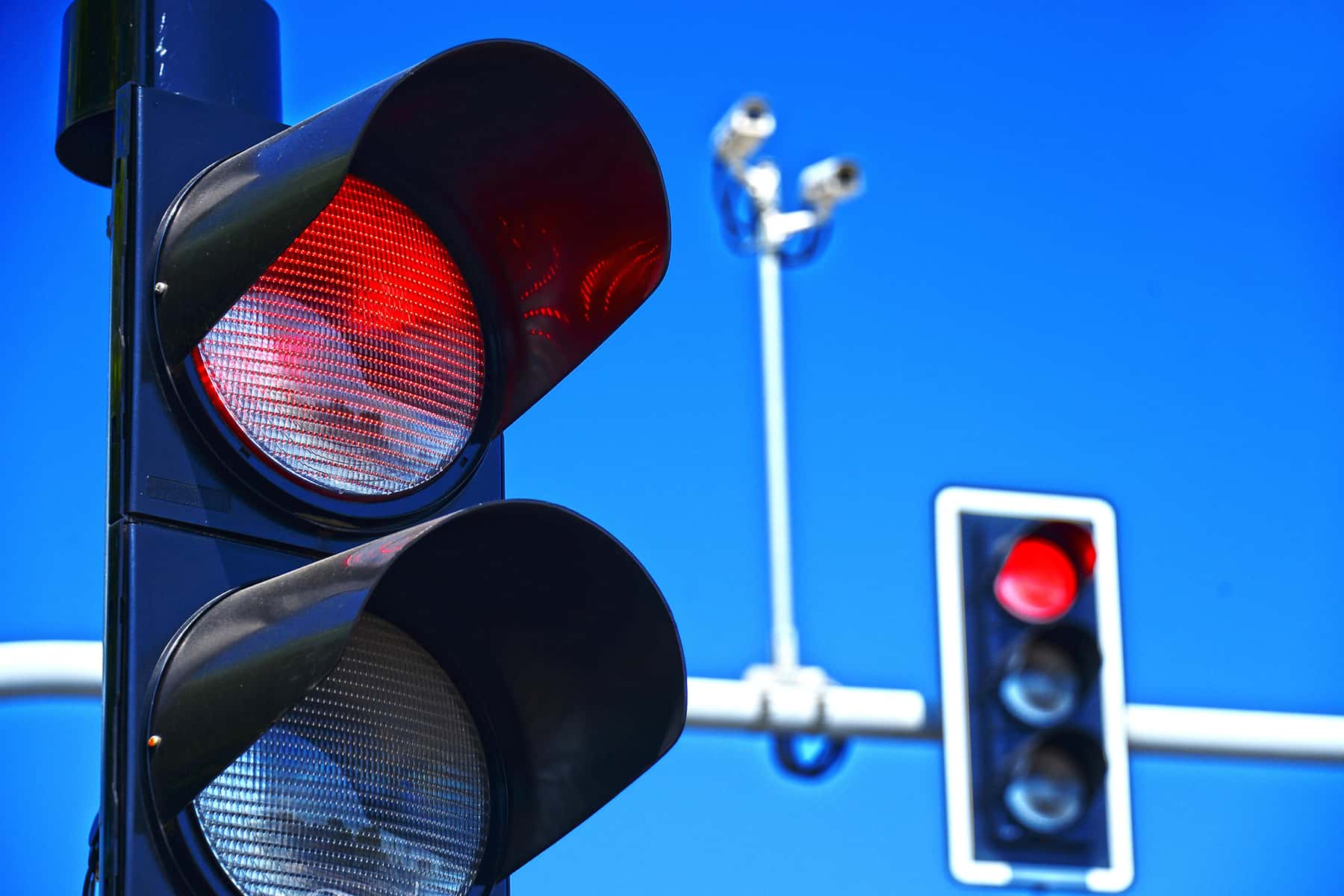 Supporters of a bipartisan bill to allow the city of Milwaukee to install cameras at dangerous intersections say it could save lives.
Reckless driving is a persistent problem in Milwaukee, which sees dozens of fatal crashes each year. The city is trying various methods to get its citizens to obey traffic laws, and this bill would allow police officers to enforce those laws remotely. If a camera catches a driver going at least 20 mph over the speed limit or sees them running a red light, the owner of the car could get a ticket in the mail.
Representative David Crowley, D-Milwaukee, is one of the bill's sponsors. At a hearing on October 16 at the state Capitol, he said the goal of the program is to increase vigilance at intersections without actually placing police officers there.
"The Milwaukee Police Department simply does not have the resources to focus on complete traffic enforcement while simultaneously keeping violent crime rates down," Crowley said.
Crowley emphasized the bill isn't designed to create revenue for the city. Money from the tickets could only be used to pay for traffic enforcement efforts, and the bill would only authorize the cameras for five years. But red light camera programs can be lucrative, as a recent study from a conservative think tank in Illinois showed. Cities and towns there collected more than $1 billion in red light camera fines between 2008 and 2018.
Another study from Case Western Reserve University in Ohio questions the effectiveness of traffic cameras when it comes to lowering the total number of accidents. Researchers found Houston, Texas' camera program decreased the number of crashes in the middle of intersections but increased other types of crashes, like rear-endings that happen when people stop short to avoid running a red light.
Danielle Decker of Milwaukee's Intergovernmental Relations Division acknowledged those facts but emphasized that rear-endings "are infinitely less dangerous to the driver." Almost everyone who spoke at the hour-long hearing had a harrowing story about driving in Milwaukee or knew someone who did.
Milwaukee resident Albert Robbins talked about his wife, who was injured and had a miscarriage following an accident last November. He said cameras aren't a permanent solution, and lawmakers need to figure out the source of the problem.
"I would go as far as to say five years may be too long to implement such a program without knowing how of an effective strategy it will be for Wisconsin," Robbins said.
State Senator LaTonya Johnson, D-Milwaukee and another sponsor of the bill, said the cameras would improve the quality of life for people in her city.
"That's the ability to get in their cars, and to drive, and just to have that sense of security that a red light means stop, a stop sign means stop," said Senator Johnson.
Donate: Wisconsin Public Radio