Photo Essay: Cream City celebrates its French roots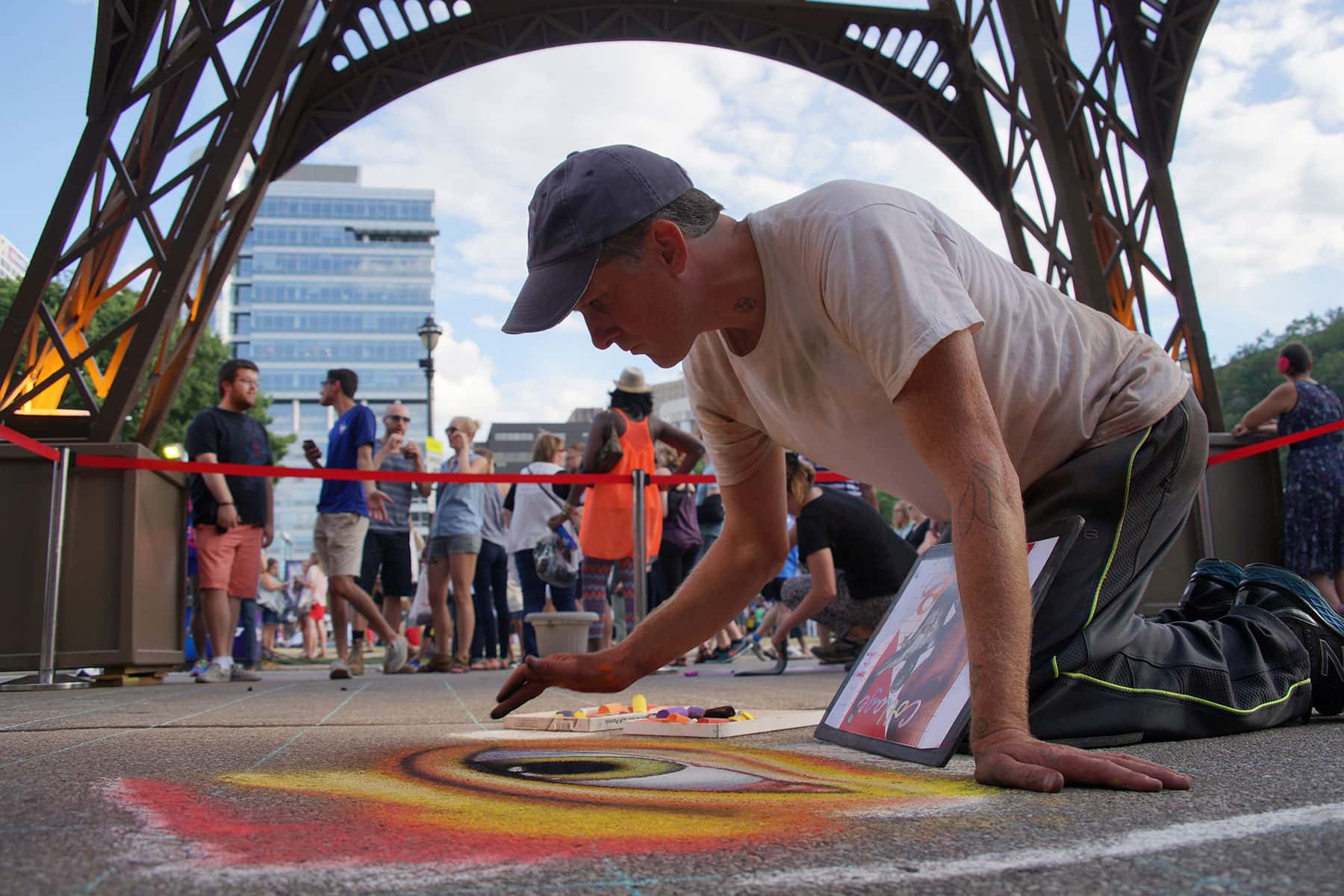 The four-day celebration of music and French culture attracts more than 250,000 visitors annually.
French missionaries and traders first passed through the Milwaukee area in the late 17th and 18th centuries, including the French explorer, Robert La Salle in October 1679. The French Canadian Solomon Juneau, the first of the "founding fathers" to come to the area in 1818.
Milwaukee's Bastille Days, one of the nation's largest French-themed celebrations, returned to Cathedral Square Park for the 35th consecutive year on July 14.
The celebration presented a mix of music across five stages, including French ballads, jazz, folk, world, Cajun, zydeco, and rock. Other crowd favorites included Madame Gigi's Outrageous French Cancan Dancers, and singer Robin Pluer, along with fine artists and other street performers. French Fare and Souvenirs comprised more than 90 merchant booths and nearly 30 restaurants.