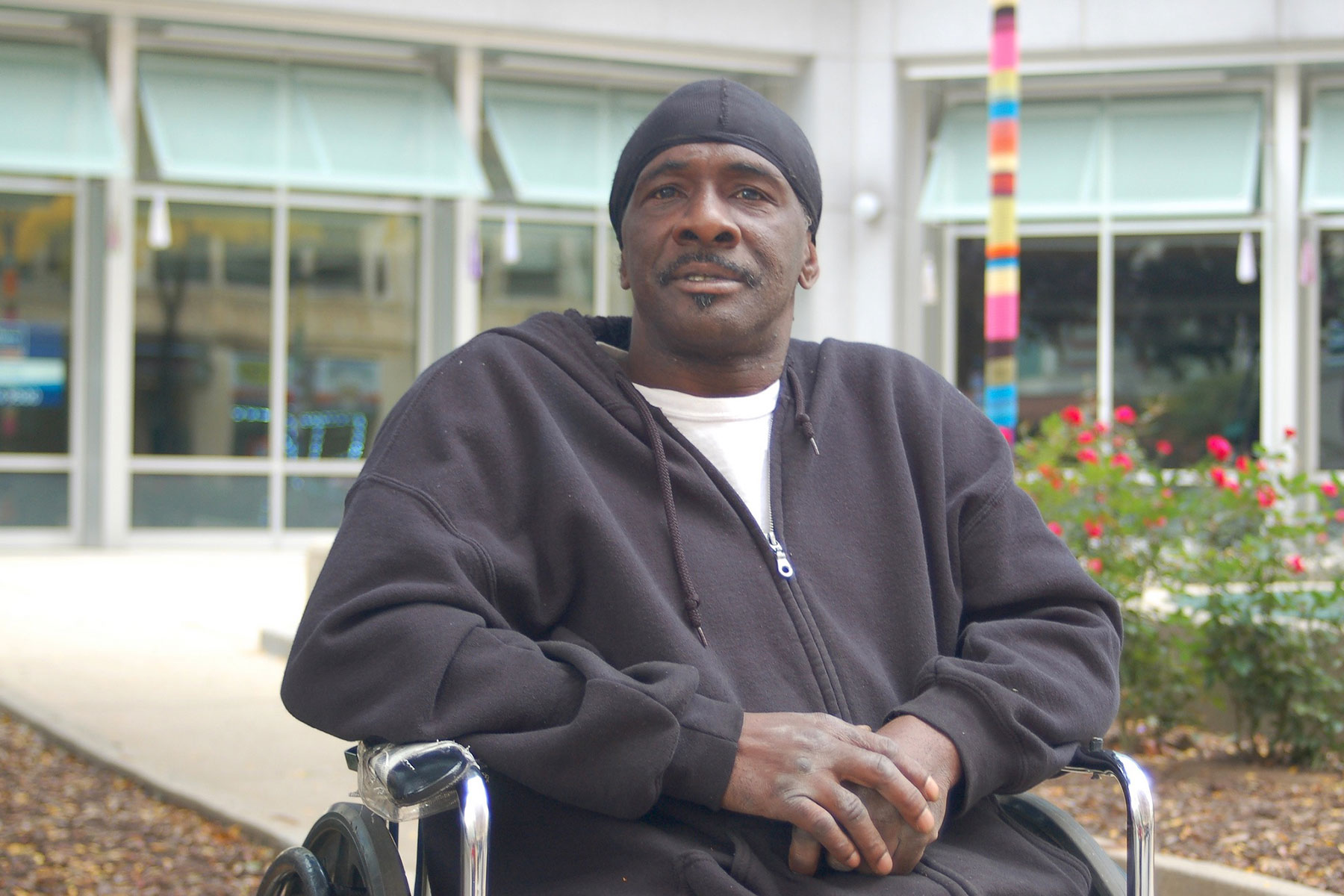 A new city law that will take effect on Oct. 28 prohibits panhandling on street medians narrower than 5 feet, or any highway ramp that might be dangerous for pedestrians. Panhandling itself is not illegal.
All 15 members of the council voted in favor of the measure, which the mayor signed into law Wednesday.
According to the ordinance, violators can be fined $50 to $200 plus court costs or imprisoned if unable to pay.
Faith Kohler, director of "30 Seconds Away: Breaking the Cycle," a documentary film about homelessness in Milwaukee, supports the ordinance because panhandling on medians and ramps is not safe for pedestrians and drivers, she said. Taking money out of a wallet or purse when a panhandler approaches also can be dangerous for people who want to help.
"Even if the (panhandler) is truly homeless and has no issues, you don't know that when you drive up and roll your window down. Someone could take your ring off your hand. They could take your finger off your hand to get your ring. They could take your wallet or your purse off the seat," Kohler said.
Tony Cruz, who was asking passing motorists for money on a Fond du Lac Avenue median at Walnut Street, said he will stop standing in medians or prohibited areas when the law takes effect. He lives in a rooming house near Teutonia and Villard with a friend, but might have to go into a shelter if he doesn't make enough money panhandling, he added. In pain from a degenerated hip, the aging Cruz said his disability benefits are not enough to make ends meet.
Despite the language in the ordinance, Kohler doesn't think that people who are homeless and cannot pay a fine will be imprisoned. Noting that her film was used as part of Municipal Court's staff training this year, she said the court has made a lot of progress toward understanding the complex issues of homelessness. Increasingly, the court is working with homeless people to find suitable diversionary programs that give them access to services and resources, Kohler said.
Alderman Tony Zielinski, of the 14th District, who posted the text of the ordinance on his Facebook page, agrees that violators will not be incarcerated.
"There isn't enough room in our jails to incarcerate people for this violation," he said.
Kohler said that panhandlers may not be homeless or without funds, and may be asking for money to support alcohol or drug addictions. She added that police and community outreach workers generally know the people who are truly in need.
According to Zielinski, if people want to help panhandlers, they should contribute to organizations that provide job training, AODA (alcohol and other drug abuse) counseling, mental health and other services to them. "We're trying to educate the public … and the panhandlers on the services that are out there so that they can get the help that they need."
Stephanie Roades, a community activist and Showing Up for Racial Justice (SURJ) organizer, said the ordinance is unkind and not likely to deter people from panhandling or alleviate the serious issues many city residents are facing.
"There are actually people out there who are working and cannot afford their everyday needs. They may be able to pay their rent but not (buy) their medicines or food."
Noting that she sees people asking for donations on Facebook because they can't pay medical bills, she said that people are asking for money everywhere, all the time.
"This is really just about (pointing out) a very specific group of people that we've deemed unsightly and unworthy and (saying) that they can't ask for money," Roades said.
Roades said she thinks those who support the ordinance don't appreciate how many obstacles there are for people struggling with poverty, mental illness and addiction. For some, a few dollars is necessary for their daily survival, she said.
Kohler suggested that rather than calling police to ticket panhandlers, people should call a homeless outreach officer. Enforcing the ordinance should be the last resort, when panhandlers' behavior becomes a nuisance, Kohler said.
Beth Weirick, CEO of Milwaukee Downtown (Business Improvement District #21), supports the new ordinance. Her organization is working on an initiative to discourage panhandling and encourage giving to organizations that work toward longer-term solutions for people who need financial and other assistance. She expects that program to launch in the spring.
Pointing to the generosity of the community, Weirick said, "You can go (seven days a week) for breakfast at the Gathering on 10th and Wisconsin. You can go for lunch and an afternoon snack at Open Door Café … and then you can go to St. Ben's for dinner." There is no shortage of accessible free meals, she said.
Weirick added that she sees how panhandlers spend their money and she believes most of it is used to buy alcohol and drugs. This contributes to unhealthy lives for them and a negative environment for everyone else, she said.
James Pinkin, 39, who regularly asks Marquette students and other passersby for spare change on Wisconsin Avenue just west of 16th Street, said he sometimes panhandles on medians. When he heard about the new ordinance he said he will stop. Pinkin said he lives at the Milwaukee Rescue Mission, 830 N. 19th St., where he is given food on some days. Not many people give him money, he said, but some buy him food.
Asking pedestrians for money outside the Federal Office Building, 517 E. Wisconsin Ave., Mr. Ricks noted that he isn't able to access medians and highway ramps because he is in a wheelchair. Ricks, who declined to give his first name, said he is opposed to panhandling on medians because it's too dangerous. He panhandles to supplement his Social Security disability income, which isn't enough to live on.
The new ordinance is part of a local effort to discourage panhandling. A campaign called "Keep the Change" encourages businesses to post signs asking would-be givers to donate to social service organizations rather than giving money to panhandlers.
Roades is working with a group that is organizing a boycott of businesses that support "Keep the Change."
"If (the Common Council) wants to talk about helping people, let's have a real conversation about the … root causes of all these problems," she said.