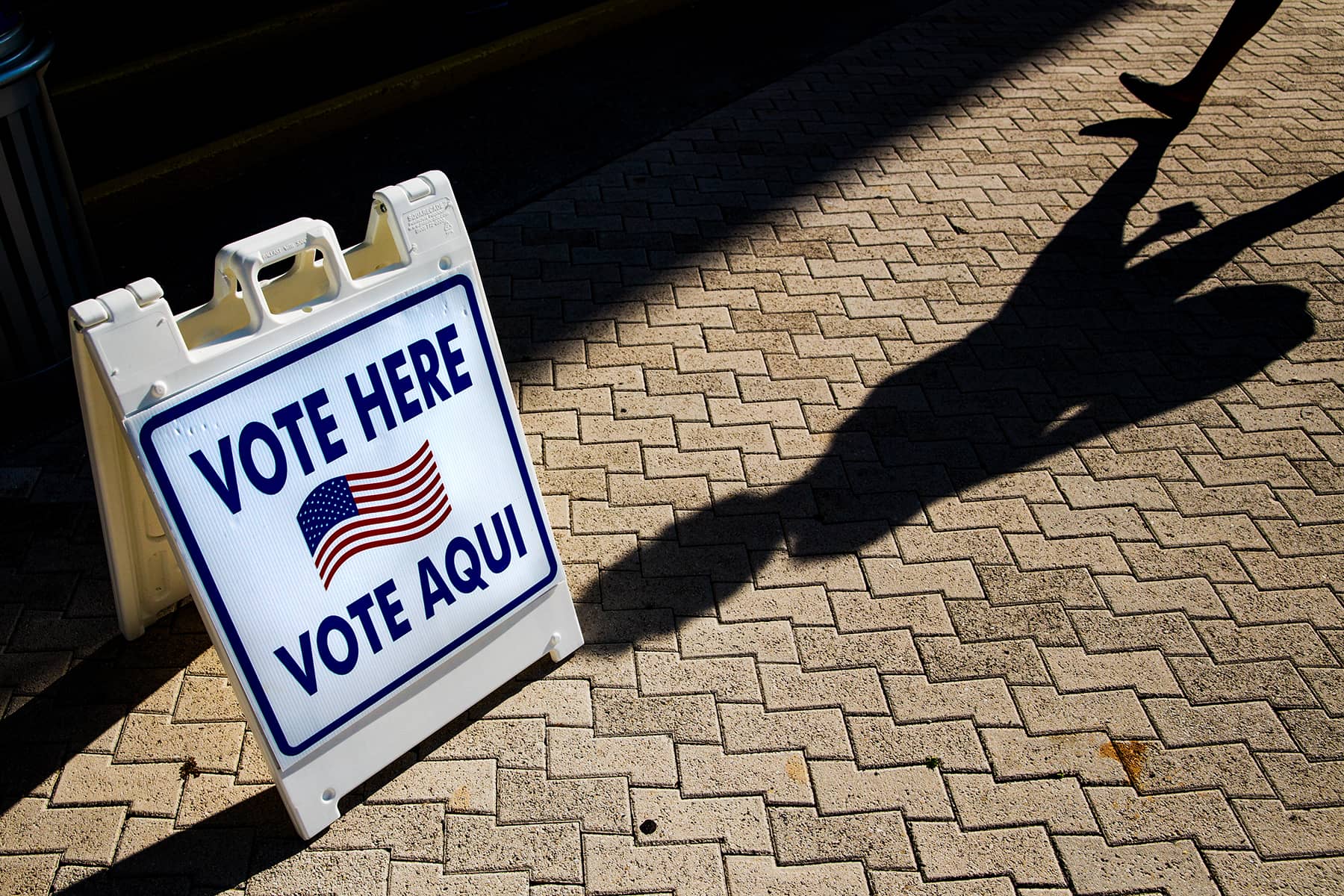 America's growing Hispanic population could help decide races in key swing states such as Wisconsin.
Republicans are looking to attract Latino voters with a new initiative in key swing states ahead of this November's elections, including Wisconsin. Operación ¡Vamos! is a seven-figure investment by the National Republican Senatorial Committee and the Republican Party of Wisconsin.
"Republicans have made inroads with Hispanic Wisconsinites by connecting with them over the issues that matter — the economy, education, and safer communities," said Republican Party of Wisconsin Chair Paul Farrow in a statement.
Geraldo Cadava is a professor of history and Latina and Latino studies at Northwestern University and author of Hispanic Republican: The Shaping of an American Political Identity, from Nixon to Trump. Republicans are investing in swing states across the country, he said.
"In a lot of these places, the elections will be decided by fairly tight margins," he said. "The Latino population in all of the states that they're investing in is big enough to tilt elections one way or the other."
Wisconsin's Hispanic population grew by more than 30 percent over the last decade, according to data from the 2020 census.
Many people assume all Latino voters are Democrats, Cadava said, but historically that has not been the case. Between a quarter and a third of Latinos have voted for Republican candidates over the last 50 years, he said. Now, Cadava said, Republicans are looking to connect with Latino voters on the issues they care about.
"Republicans do believe that there are Latino votes out there to be won, and that they can be persuaded by talking a lot about how Republican issues align with the values of Latino voters," Cadava said.
The initiative continues an ongoing push from Republicans to court Wisconsin Latino voters. In September, the Republican National Committee opened an office on Milwaukee's south side. In January, Republican U.S. Senator Ron Johnson held a roundtable discussion with members of Milwaukee's Republican party.
Marty Calderon, founder and pastor of God Touch Milwaukee, attended the roundtable. He's glad to see the party making further investments in Wisconsin with Operación ¡Vamos!, he said.
"This is something I think we've been waiting for," he said. "If they want to reach more people, they have to come into the neighborhoods where the people are living."
The initiative comes amid continued criticism from Johnson of the Biden administration's handling of immigration at the country's southern border. Johnson recently signed a letter to the chair of the Committee on Homeland Security and Governmental Affairs requesting a hearing on border restrictions.
Donate: Wisconsin Public Radio