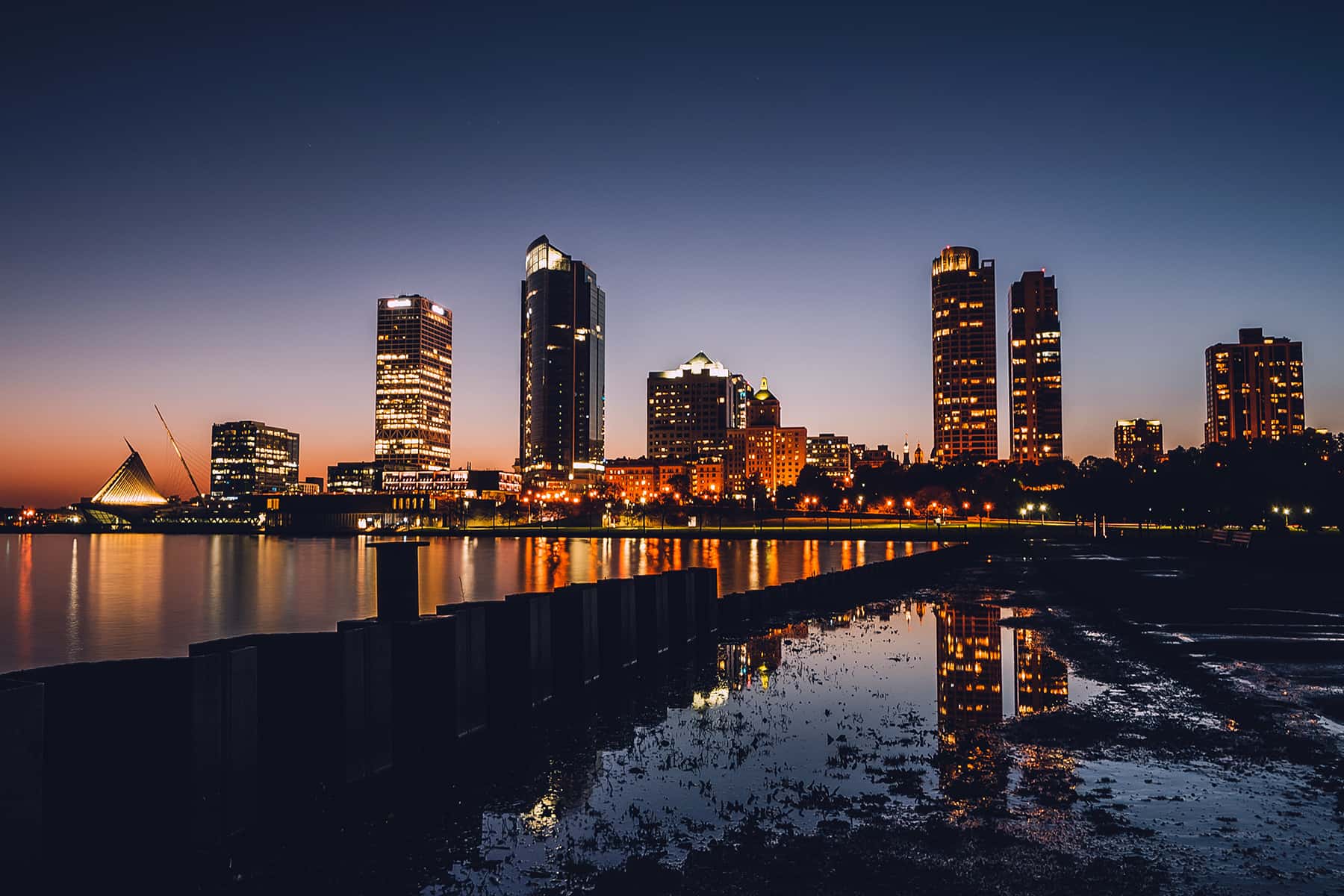 With thousands of young Black and brown Milwaukeeans migrating every year to larger cities including Atlanta, Washington DC, and Houston, a group of young professionals has come up with recommendations to keep their colleagues from leaving.
Milwaukee's Millennial Task Force has spent the last year studying the city's so-called brain drain. The group presented their findings and recommendations early this month to the Milwaukee Common Council's Community and Economic Development Committee.
"While Milwaukee has comparatively low cost of living and opportunities for entrepreneurship, the high rates of poverty, insufficient educational systems, segregation, limited cultural scenes and concerns about public safety drive people away," said Marquayla Ellison, chair of the Millennial Task Force.
Milwaukee Common Council President Cavalier Johnson helped create the task force in late 2019. He said his own sister, who lives in Dallas, knows so many Milwaukee transplants, she goes to Milwaukee-themed parties dubbed "Mil-Tex."
"Far too many of our young people leave to other parts of the country and settle down and don't come back," Johnson said. "I want for those young, talented, African Americans, Latinos, members of the LGBT community members of our Asian/Pacific Islander community to come back and to start businesses here and to grow their families here… right here in the city of Milwaukee proper."
The number of 25- to 34-year-olds living in Milwaukee decreased by 1.8 percent between 2010 and 2015 while that age group increased by 3.8 percent nationwide.
It is not just young people leaving Milwaukee. The city's overall net migration has gradually worsened over the last decade. Between 2010 and 2014, the city's net migration stood at negative 5,113 people; and between 2014 and 2018 the net migration further fell to negative 9,425 people, according to the task force's report.
The larger Milwaukee metro area ranks 370th out of 384 metro areas across the United States in terms of net domestic migration, the task force found.
Ellison said the task force spent the last year focusing on several areas where improvements could be made. This includes more pedestrian-friendly neighborhoods and mass transportation options; addressing the disparity COVID-19 had on minority communities; prioritizing gun violence and the ongoing tension between police and neighborhoods of color.
Milwaukee saw a net loss of 2,412 18- and 19-year-olds on average per year between 2011 and 2015. The task force made several recommendations about the city's education system and workforce development. This included offering non-traditional students more options; exploring incentives for startups to locate in Milwaukee; and a universal basic income program.
Johnson said he hopes the recommendations will be used as a blueprint for the city, private sector and nonprofits to find ways to attract talent to Milwaukee.
Alder Khalif Rainey pointed out not everyone leaves the city forever. He pointed to himself and two other alders at the virtual meeting, Milele Coggs and Russell Stamper, who went out of state for college before returning to Milwaukee.
"There is hope, some of us are dedicated to this city and committed to turning this around," Rainey said.
Donate: Wisconsin Public Radio