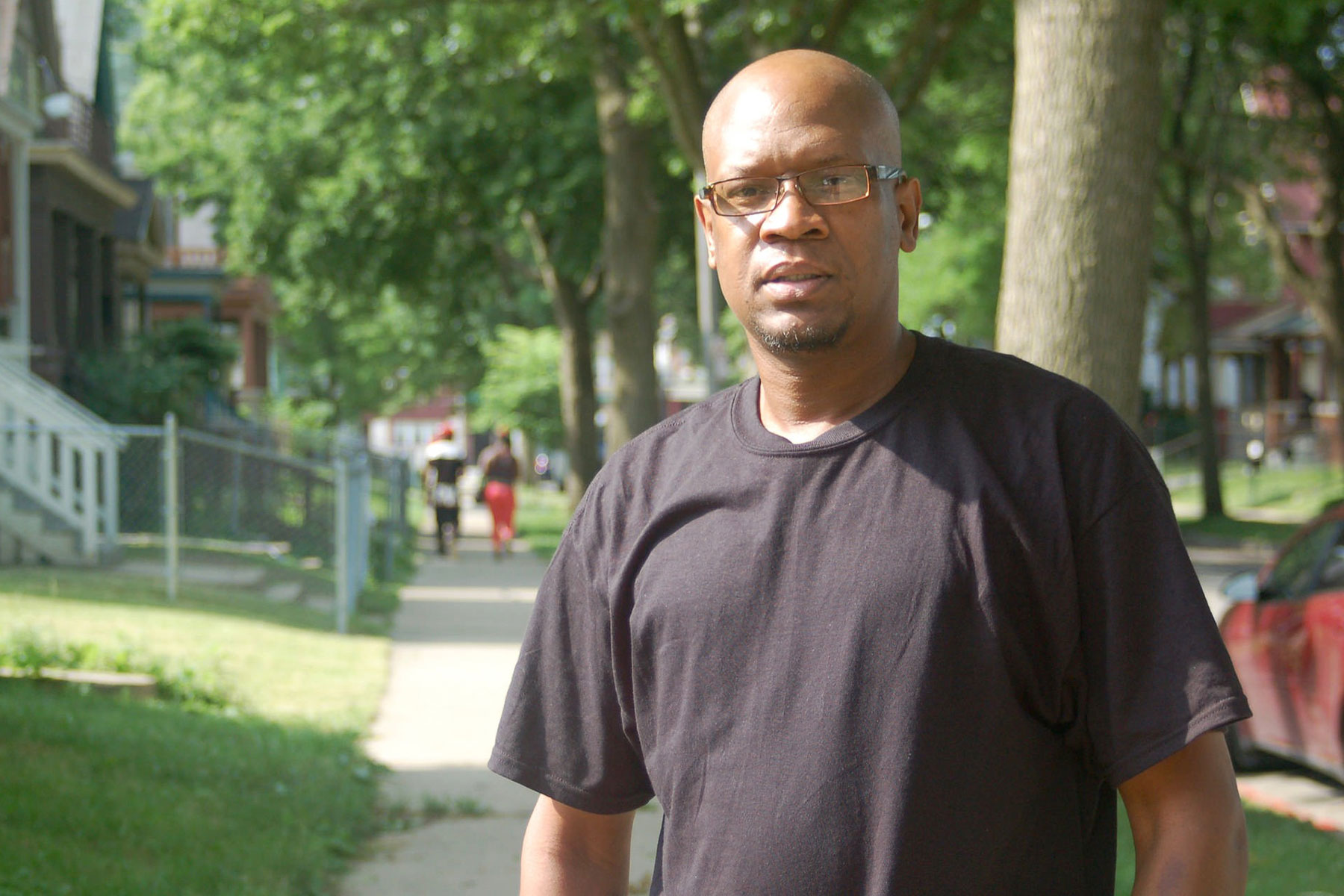 Marcus Duke, executive director of Club Kids 414, hopes that his appearance on national television will help him find a permanent home for his organization.
"It was pure awesomeness," recalled Marcus Duke, executive director of Club Kids 414, describing the moment he received a national "BET Shine A Light Award" for his work with youth in Milwaukee.
Duke hopes the attention that went along with his appearance on national television during the BET Awards Show in Los Angeles will help him find a permanent home for Club Kids, which he's been working on for years.
"I'll keep on working to find a home for them until the day I die," said Duke, a former drug dealer and gangbanger who experienced a life change in the '90s.
Club Kids 414 is a nonprofit organization geared toward keeping youth out of gangs, off the streets and out of jail.
In February, Duke sought donations and volunteers to help rehabilitate the building he leased at 2342 W. North Ave. The brick building, which previously housed the teen nightclub Amistad, was in need of HVAC, roofing, floor work and paint. It was his latest effort to find a permanent home for the organization, but that location did not work out.
For decades, Duke has been hosting events such as talent shows, gift giveaways and other celebrations at public spaces including McGovern Park, the Urban Ecology Center's Washington Park branch and local churches. But, longevity and high turnouts at his events haven't translated into the backing he needs to help him find a permanent home for Club Kids.
"I didn't get any calls from city officials or anything like that congratulating me on the award," said Duke, who remains under the radar in the world of higher-profile nonprofits, even after receiving the BET award from singing star Fantasia Barrino last month.
Perhaps it's the lack of a bricks-and-mortar facility for his organization to call home that keeps the group in relative obscurity. Duke has contacted the mayor's office, local aldermen and directors of business improvement districts asking whether there are properties in the area that the city would consider donating or selling at a discounted price to his organization. No dice, he said.
Attempts to obtain a response from the mayor's office, Common Council President Ashanti Hamilton's office and North Avenue Market Place BID Executive Director Jacqueline Ward were unsuccessful.
"He's a one-man army," said Jimmy Green, a spoken word artist who met Duke when he was 9 years old.
Duke was hosting a talent show at McGovern Park on the city's North Side when he offered Green his first opportunity to perform on stage. Now in his 20s, Green has coached spoken word poetry teams at several Milwaukee high schools and created his own group, "Unity Through Poetry," at the Running Rebels Community Organization, located at 1300 W. Fond Du Lac Ave.
Green considers Duke a mentor for himself and for many of the kids in the neighborhood.
"At one time he was that kid on the street struggling, so he really understands the things they're going through," Green said.
Green said he hopes the city will support Duke in his efforts to find a home for Club Kids. The fact is, he noted, without more positive places to go and mentors like Duke to push teens in the right direction they will continue to be drawn to the streets.
"These kids out here are so talented, but if we could just get them to a positive place that helps them focus their energy creatively they will do good in life," Green said.
One of those kids is Jonathon Dundy, 15, who's been volunteering at Club Kids events for the past few years.
"He's always trying to find something for us to do to keeps us off the streets," Dundy said. Sometimes it's picking up remnants of fireworks left over from Independence Day, as Dundy was doing on a recent afternoon, while at other times it's handing out balloon animals at block parties, he said.
The next Club Kids 414 event is a "BET Awards Honoree Family Fun Fest Celebration," to be held on July 30, from 12-6 p.m. on 24th Street and North Avenue. The block party will feature live music, free giveaways, food and other activities, according to Duke.
Duke vows to continue providing activities that keep families active and kids off the street. He'll also continue to wonder how many more kids he could reach if he had a permanent building to provide activities year-round.
"That's why I won't give up. We need safe places for kids on every block just like we got a liquor store on almost every block," Duke said. "So we don't have to see so many of these kids end up in prison later," he added.