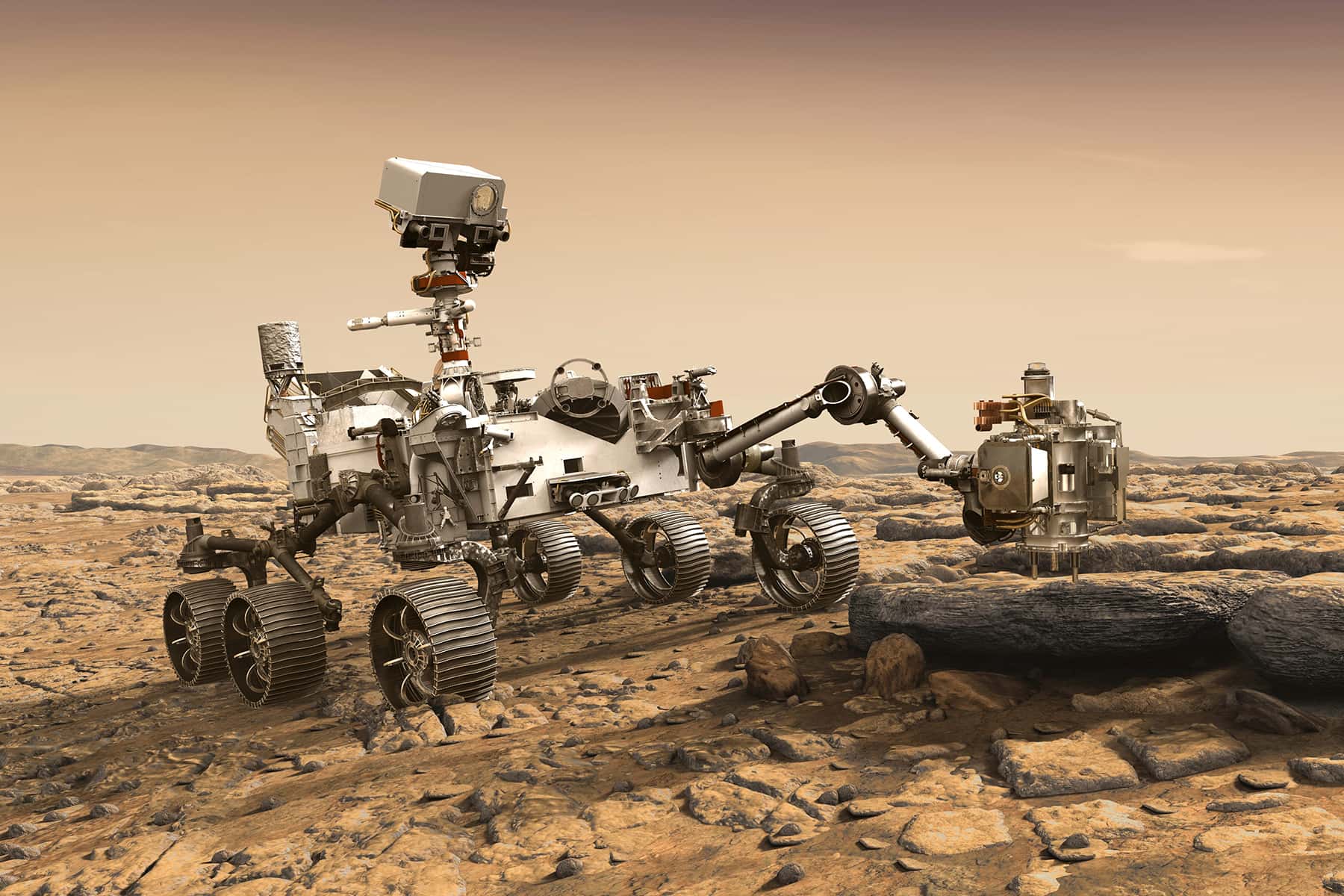 February 18 — the day NASA's Perseverance Rover landed on Mars — was an emotional rollercoaster of a day for Darian Dixon.
The landing is the most dangerous part of Perseverance's mission to take detailed pictures to help scientists search for evidence of life on the red planet. Dixon, who as the Mastcam-Z data management lead is responsible for getting those images to Earth, anxiously watched the pivotal moment from home.
"I couldn't take my hands off my face," he said. "My eyes wide, tapping my foot, pacing. I ate all the food in the house out of stress. It was just an unbelievable feeling."
Years of work went into developing the two high-powered cameras that can both detect the chemical composition of the Mars' rocks and scan and zoom in on the surface, said Dixon, a Milwaukee native. And in one moment, all of that work could have "literally gone up in smoke," he said. When it was clear Perseverance had landed and was successfully sending images, Dixon described a feeling of sheer joy.
"Never in my life have I just screamed so uncontrollably, yelling and jumping for joy. It was beautiful," he said. "And it was so unbelievable to think that we had landed on Mars. NASA's done that before, but to be a part of it … it was indescribable."
Dixon has held a fascination for space his entire life. A telescope, space posters and glow in the dark stars lined his bedroom walls growing up, and a career in space was a big dream. After he graduated from Riverside High School in Milwaukee in 2010, he went to Dominican University outside of Chicago to study political science.
"I was honestly terrified of trying to pursue a career in space, thinking it was too hard and I wouldn't be able to handle the math and maybe I should just fall back to something that I think would be a little easier for me," he said.
Then, in 2011, Dixon transferred to the University of Wisconsin-Milwaukee, the year the Curiosity Rover launched. Sitting at his desk, watching the launch coverage, Dixon said the fear faded away.
"It was so spectacular seeing all the engineers and the scientists working on it," he said. "And I had this realization that I was cheating myself and cheating my childhood dreams if I was just going to chicken out and not try and be one of those people one day."
The next day, Dixon changed his major, graduating from UW-Milwaukee with a geosciences degree, then from Western Washington University with a master's in planetary science. At just 28 years old, Dixon has accomplished a lot. And while he said that it may be easier said than done, when you have a dream, never let feelings that there are spaces or occupations that aren't for you take control — especially for young students of color, he said.
"It's very prominent for us when we think about scientists and engineers … we might not necessarily picture ourselves," he said. "Don't for a moment let that doubt creep in. Don't let yourself feel that it's OK to think that you don't belong there because you do."
NASA/JPL-Caltech/ASU/MSSS and Darian Dixon
Donate: Wisconsin Public Radio