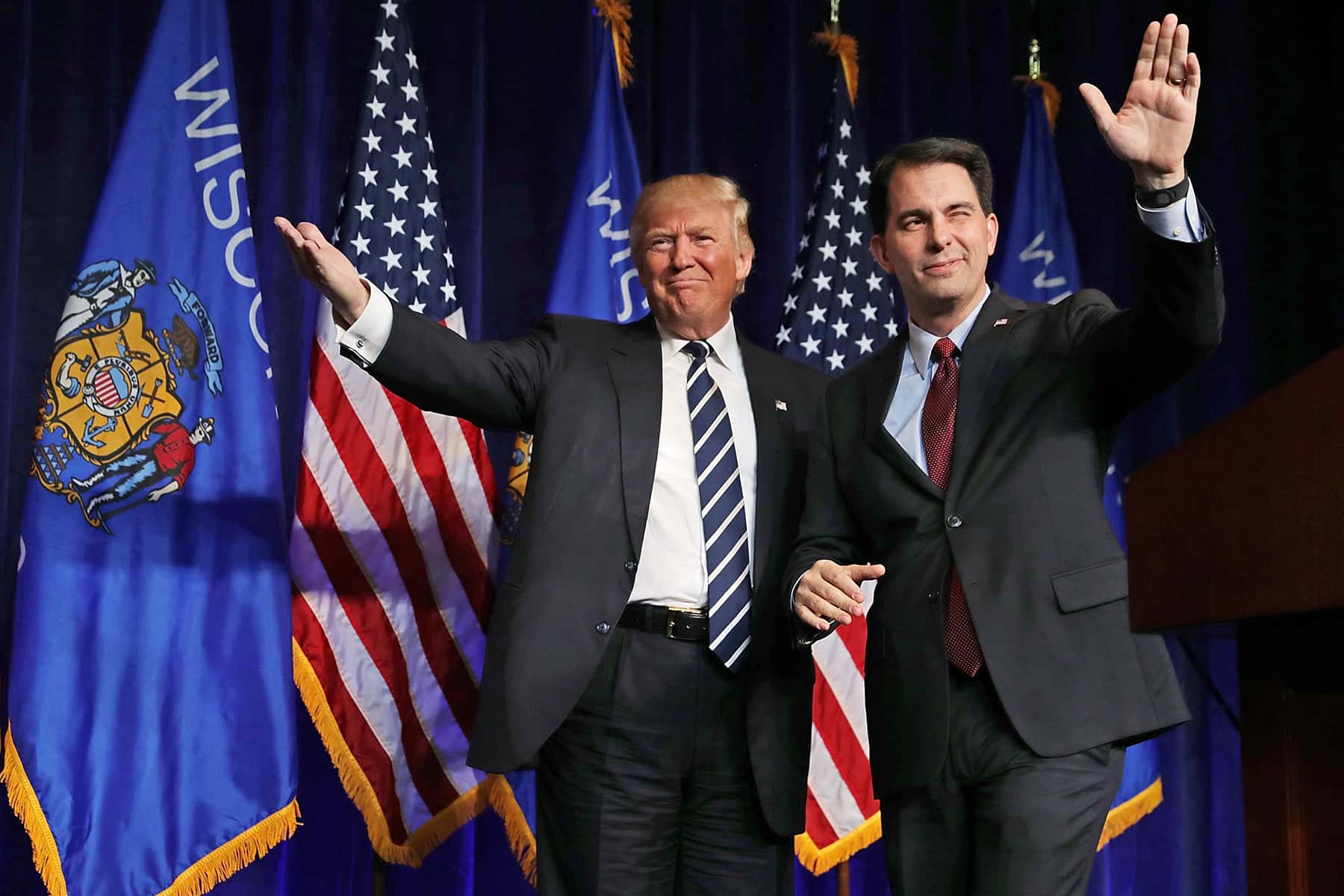 Former Wisconsin Governor Scott Walker released statements recently about his plans after leaving office, one of which would be to move from the governor's mansion in Madison to downtown Milwaukee.
When Walker was first elected in 2010 he opted to remain living in his Wauwatosa home, while his two sons finished school. In 2016, he moved to the governor's mansion located along the shores of Lake Mendota. He and his wife, Tonette, are currently looking for a downtown Milwaukee condo.
The irony, as noted across social media, was that Walker made Milwaukee his political punching bag, repeatedly denigrating the city for the 8 years he was Wisconsin's governor.
"The guy spends all his career bashing Milwaukee. Then, when he can move anywhere in the world that he wants…" commented Wisconsin State Senator Chris Larson, in a social media post on the subject.
Governor Tony Evers currently lives in a downtown Madison condominium with his wife, Kathy, and plans to move into the governor's mansion.
"Always remember, Madison might be the state's capital but Milwaukee is where the world comes to do business with it," commented Rodney Washington.
Walker also shared his plans to hit the speaking circuit and to be President Donald Trump's chief advocate in Wisconsin. He also expressed interest in running for office again, possibly even governor of Wisconsin in four years. Walker is not ruling out a 2022 race, including a bid for U.S. Senate. Ron Johnson, the Republican Senator from Wisconsin, currently holds that seat and has said he will not run for a third term.
© Photo
Chіp SоmоdеvіIIа via Twitter