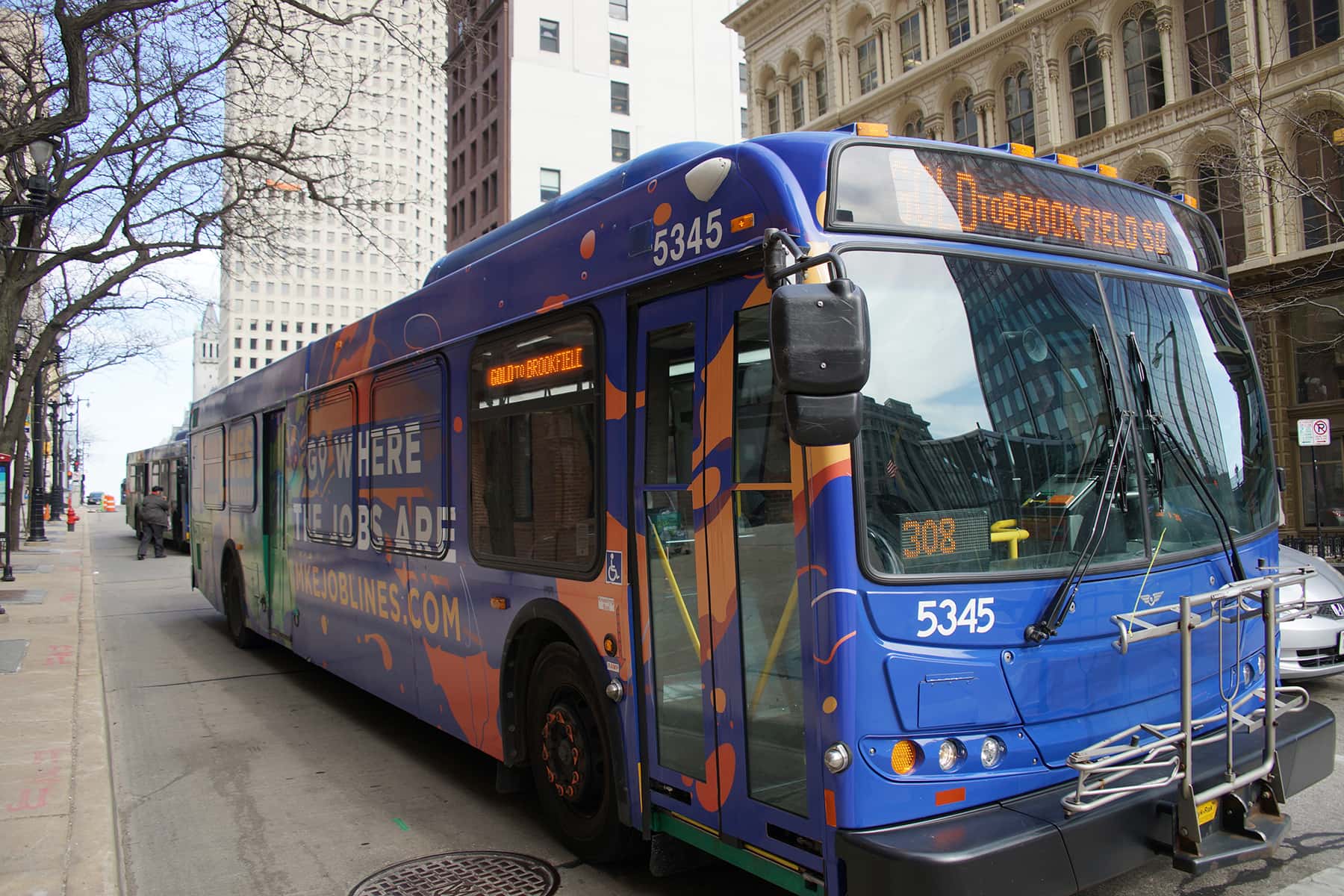 The Milwaukee County Transit System (MCTS) announced several route improvements and changes in late 2018 that took effect on January 6.
To provide faster and more efficient service on 27th Street, Route 27 was fully merging with the PurpleLine. All buses and trips that travel on 27th Street will simply be known as the PurpleLine. Riders can expect more consistent arrival times, faster trips, additional connections and an easier-to-understand route and schedule.
Routes 28, 30-30X, 31 and 35 were also extended to allow for new layover locations that give MCTS drivers better access to restrooms. All the new routing started January 6.
Unfortunately, Routes 6 and 61 both ended their service. The routes were created in 2014 using a one-time funding source that expired at the end of 2018. To help serve riders who used Route 61, MCTS adjusted service on Routes 22 and 57. The newly-reconfigured Route 57 replaced Route 61 service west of Keefe Avenue & 60th Street; serving Appleton Avenue, Silver Spring Drive, Falls Parkway, and County Line Road into Waukesha County, ending at the Germantown Walmart. Route 22 was extended west on Center Street to 92nd Street and north on 92nd Street to Grantosa Avenue to replace Route 57's service.
Fares for the GO Pass and New Freedom Pass increased from $1 to $2 for a Day Pass, beginning January 2. The fare adjustment, which only impacts riders who use the GO Pass and New Freedom Pass, will help support the programs viability.
Several other routes had minor schedule adjustments that aim to improve efficiency and make it easier for drivers to get riders to their destinations on time. All riders are encouraged to visit RideMCTS.com to read more about their specific routes.