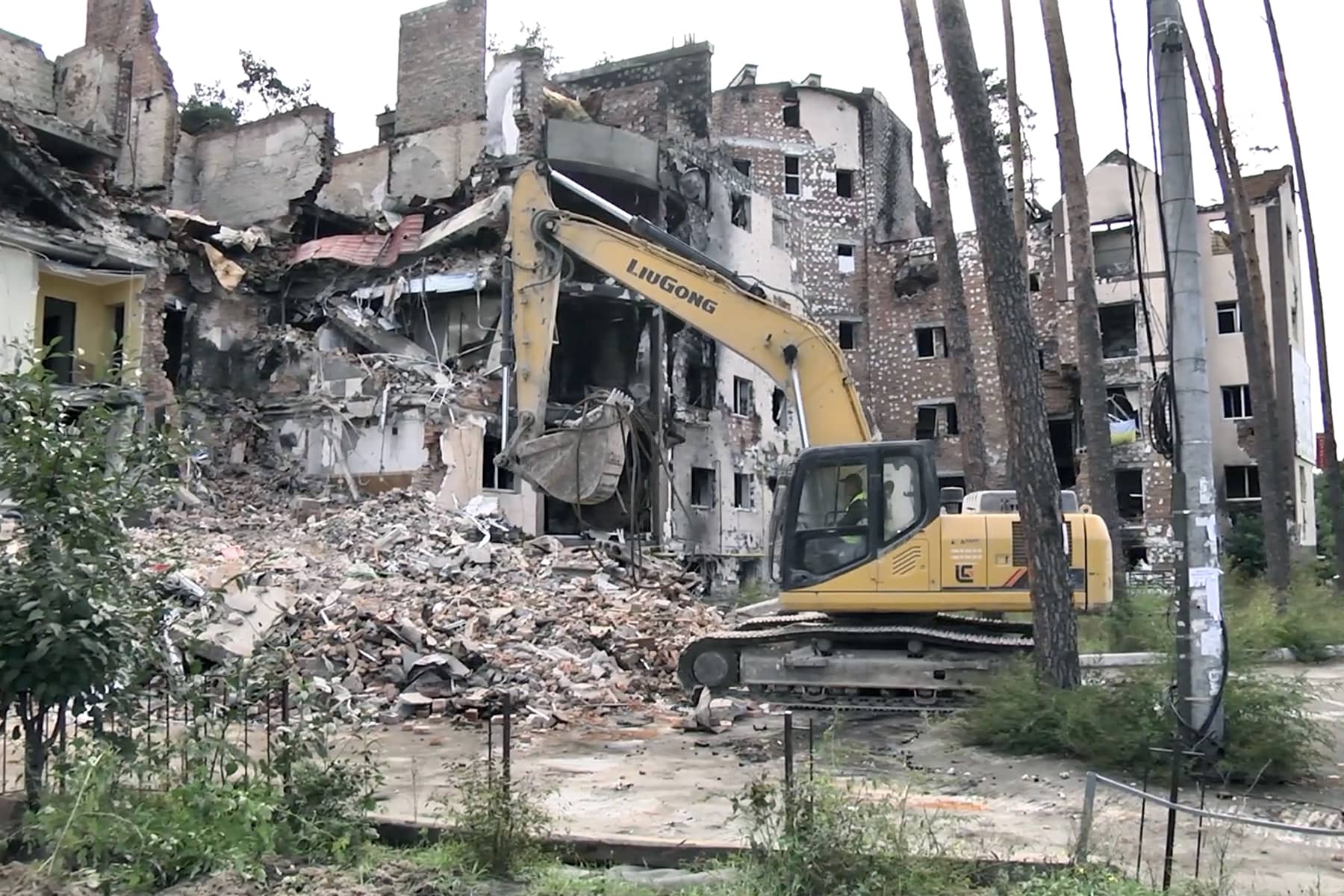 Oleksandr Markushin, Mayor of Milwaukee's Sister City of Irpin, announced on September 29 the start of the process to restore residential buildings damaged in the early days of Russia's unprovoked wide-scale invasion.
The first civilian structure to be dismantled for the project was the iconic building located by the Hostomel Highway. Along with the destroyed Irpin Bridge, the residential complex appeared predominately in news images of the invasion, and underscored the extent of Russian war crimes.
According to Mayor Markushin, it was the first building in the city that was damaged by an enemy airstrike.
"At the beginning of the war, this building was the first to be hit by an aerial bomb, and it cannot be restored. It will be completely dismantled and new construction will begin," said Mayor Markushin on his Telegram channel. "We plan to complete the work and remove all the demolition waste in a week. Next, we will develop project documentation for the new construction and actively seek financing for it."
Since Irpin was liberated and the defeated Russian forces were driven out of Northern Ukraine in late March, the complex along Hostomel Highway has become a "photo zone." It was the spot that international dignitaries have been most often brought to, representing where some of the most fierce days of the early battle for Irpin took place.
Mayor Markushin said a new residential building will be built on the site of the original one, and the same residents who lived at the address before the destruction would be allowed to return.
"We created a register of dismantled property, and we will provide residents with documents that this building has been dismantled. That way, in the future, we will know the square footage of each apartment and who to save the new units for."
Missile and artillery strikes, often consisting of illegal flechette and cluster bombs, destroyed a number of high-rise buildings. Another dozen residential structures are scheduled to be demolished and rebuilt as recovery funding becomes available, along with many single-family homes.
In the first few weeks of Putin's attempt to capture the capital city of Kyiv, 16,358 residents of Irpin were left homeless, with the homes of 60,635 residents damaged. 119 high-rise buildings and 1,483 private residential homes were destroyed by the Russian military between February and March of 2022. City authorities have replaced 4,787 windows in Irpin so far, with a plan to replace 15,600 windows.
Residents of Irpin are currently restoring their damaged houses at their own expense, where possible. Charitable funds have been promised to homeowners, but the harsh winter months would begin before the arrival of that support money, and completion of construction work.
Irpin leaders established a public fund for reconstruction of the city, and a website to detail the local needs and progress. Unfortunately the platform irpinhelp.com is only presented in the Ukrainian language.