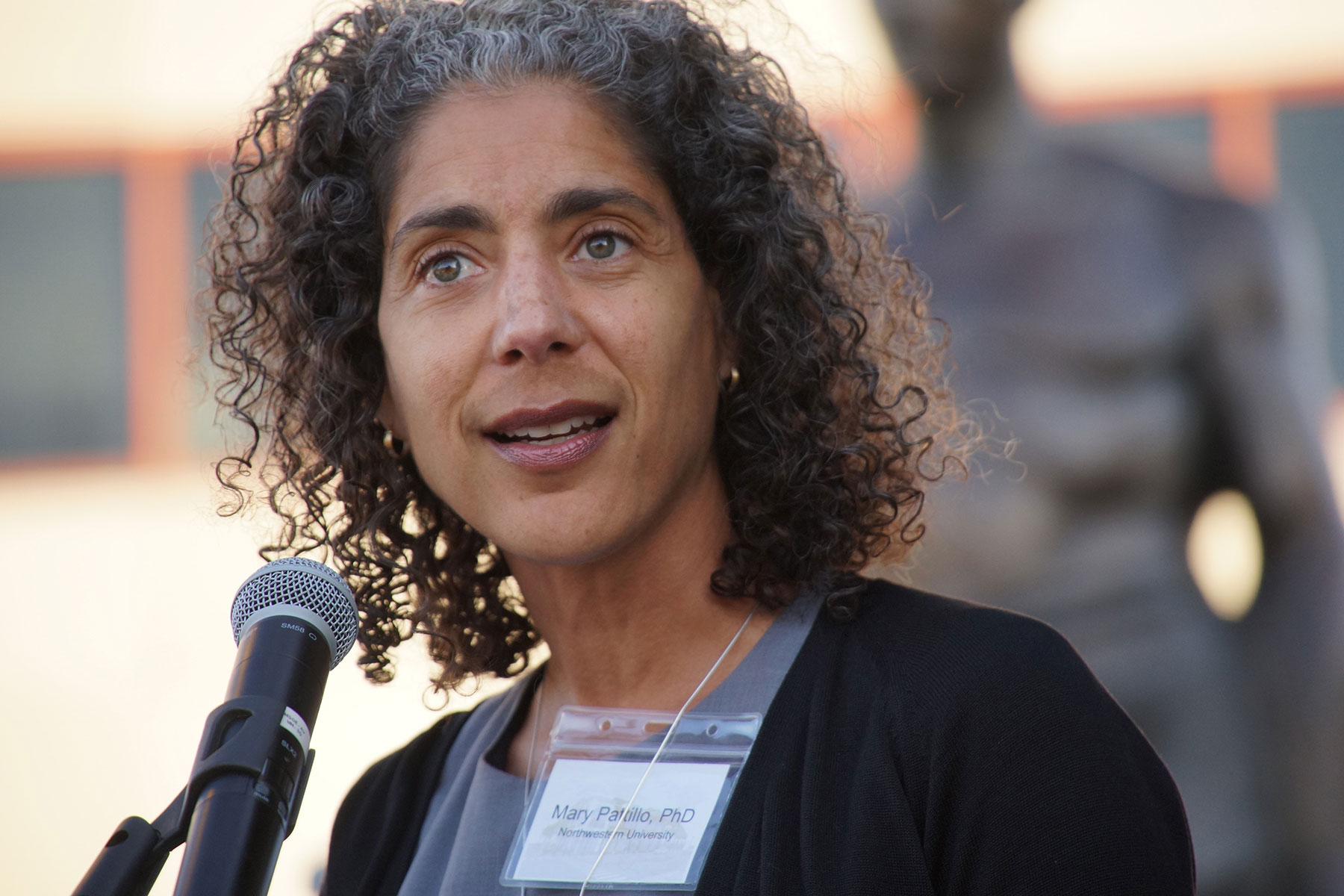 Dr. Mary Pattillo was the keynote speaker at a special fundraising event for Phase II of the Walnut Way's Innovations & Wellness Commons on June 2.
The Professor of Sociology and African American Studies at Northwestern University has devoted her study to race and ethnicity, the black middle class, policy, inequality, and urban sociology. Her impactful address to the event guests used poetry written by members of the Chicago community to express their situation, which had a direct connection to the challenges and condition of the Lindsay Heights neighborhood where The Commons is located.
This audio was recorded at the Grohmann Museum's Rooftop Sculpture Garden on the campus of the Milwaukee School of Engineering (MSOE) during the public presentation by Dr. Pattillo, which also includes introductions and comments by Dr. John Walz, President of MSOE, and Co-Founder of Walnut Way Conservation Corp., Sharon Adams.