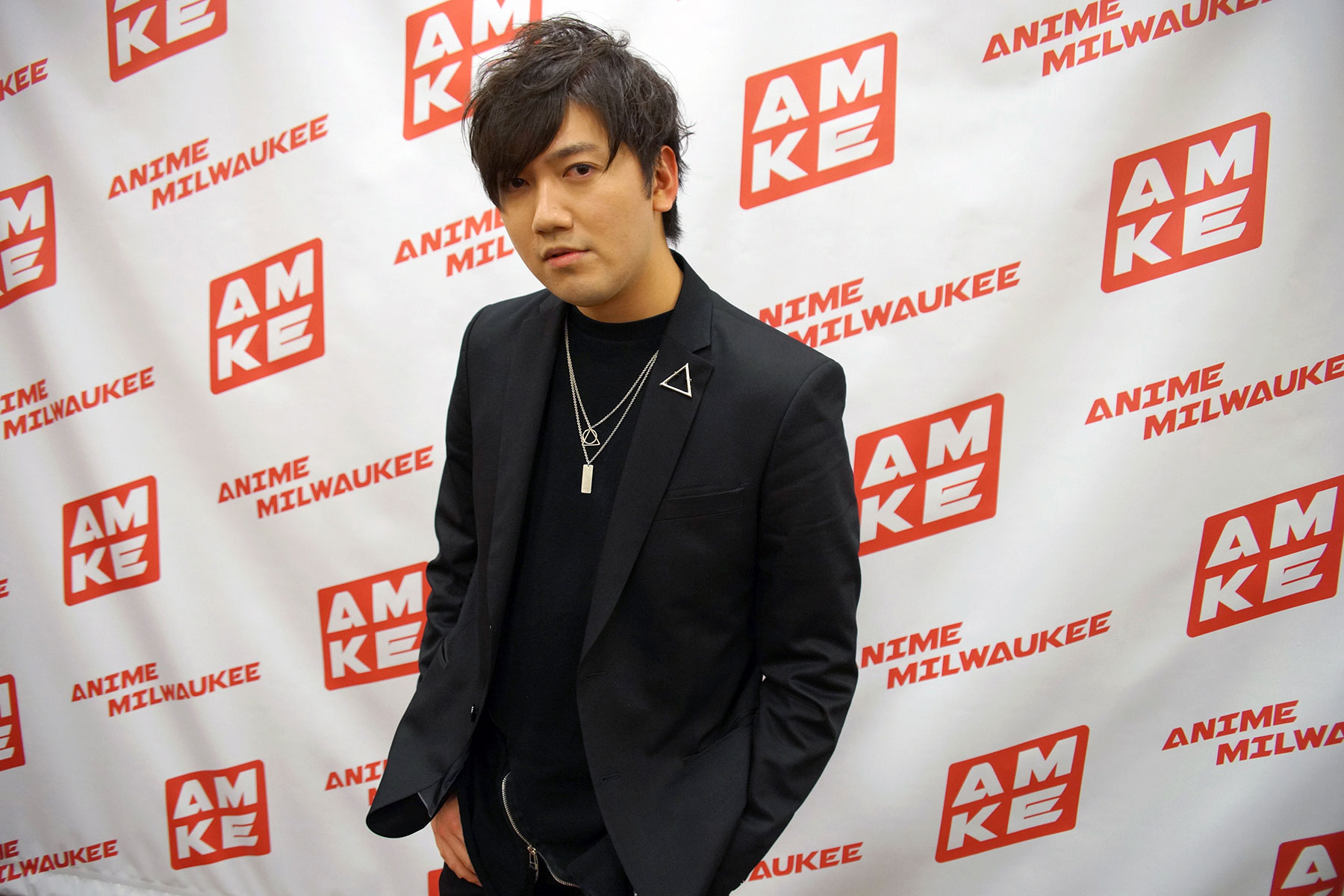 TeddyLoid started his career as DJ and sound producer for MIYAVI, a famous guitarist in Japan, joining his world tour at the age of only 18 years old.
He has produced the official soundtrack (OST) for the GAINAX anime "Panty & Stocking with Garterbelt" with Taku Takahashi (M-Flo). In 2014 he produced the music for the short film "ME!ME!ME!" which was visualized by Hibiki Yoshizaki from Studio Khara and vocals sang by DAOKO.
TeddyLoid remains popular with fans around the world from his work on other anime projects, and continues to collaborate with many of the big names in Japan like Tetsuya Komuro, Yasutaka Nakata, HISASHI from GLAY,and KOHH. TeddyLoid debuted as a solo artist by releasing his first album "BLACK MOON RISING" in 2014, followed by "SILENT PLANET" a year later.
"Anime Milwaukee invited us to perform this year," said Rubab Rizvi, Director of the talent agency Fake Star, USA. "They wanted to have a Japanese musician perform at the convention, so we figure out how to make it happen. The Rave at AMKE is a really popular events, so bringing in TeddyLoid for it just made sense."
The Milwaukee Independent was invited to sit down with TeddyLoid on February 17, during the Anime Milwaukee convention, and ask him some questions.
Editor's Note: While TeddyLoid does understand and speak limited English, his interview questions were answered in Japanese and translated.
Milwaukee Independent: You were very close to your grandmother, who passed away from old age earlier this month, and condolences on your loss. Can you talk about how she influenced your music?
TeddyLoid: Thanks you. As a child, I would spend a lot of time alone in my room making music. I had been doing that since I was in 3rd grade. So I would spend a lot of time on the PC in my room making music, and my grandma would always make snacks for me, especially the Japanese rice balls onigiri. I would always have her listen to my music. She would be the first person to take listen to my songs. But most of my songs were pretty loud, so she would always say it was noisy and complain a little bit. I have a lot of memories of working on the PC and having her be around. So I feel like she still lives on in my memories, and she lives on in my heart. It is my hope that my music will help people to keep the love of their family inside them too, and maybe have an impact in that way.
Milwaukee Independent: Milwaukee has a reputation for being a very segregated city, and the anime convention is an organic place for people to all come together and break down barriers. So how do you hope your music will break down those barriers in the city of Milwaukee?
TeddyLoid: When you have stuff like manga comic books and anime, there is a lot of expression and communications that happens. Words are really important, and pictures are really important. That has a way of bringing people together. But music is really special, because in a really short time – between 1 to 3 minutes – that's all I have to connect with the person who is listening. So I try to express all of that meaning in my music. Happiness, sadness, all of those emotions, that's the only time I have to connect with my listener. So I hope to use my music here to connect people together. Connect the world, connect people who haven't been able to connect to others before. I want to use my music to make people smile, and I will continue to do that for as long as possible. I think that using the live music experience by performing is an especially important opportunity to break down borders and connect people so everyone can have fun together.
Milwaukee Independent: Why is music important to you, and what is the most difficult struggle for you in the creative process?
TeddyLoid: I actually started playing music on a Yamaha Electone keyboard, but a lot of the programmed music was classical stuff. I wanted to play something more exciting, so I decided why not make my own music – something more exciting to play. At least for EDM (electronic dance music), my goal has always been to make some kind of new sound. So I'm still seeking that out, a new sound that I can make. Having that background helps, and I still sometimes use the Electone to make it.
Milwaukee Independent: What is the most common question your fans ask you, and what advice do you give when they ask how to begin a career in the music business?
TeddyLoid: On Twitter and Instagram I receive songs by a lot of track makers from all around the world. They will ask me, 'how do I make music like you TeddyLoid? How do i become famous?' They ask me a lot of these questions. I do listen to all the tracks I get. And my advice to begin with is always that they should start out live and get the feeling for performing live crowd, because that's how I started. And I do respond to everybody. I show tracks that I like to my friends. I introduce young artists to producers I know and others in the music industry, if I'm really into what they are creating. I do that a lot and I'm really happy to support young artists.
Milwaukee Independent: It has been reported, and is an observation, that the Japanese music industry has become stagnant in recent years, manufacturing the same things without innovating, so do you see this as a problem? And what do you feel is the future for the music industry in Japan?
TeddyLoid: Actually, a lot of the music producers in Japan do not travel, they never go overseas. So they ask me this question often as well, because they are all stumped by the current situation. In 2016, the music streaming service Spotify listed me as the 5th most popular Japanese artist who was listened to overseas. For foreigners listening to Japanese music, I was number 5 on that list. I felt in that moment, the reality hit me, that there is a demand for Japanese music overseas. As a result, I wanted to go and perform more overseas. Being out here in the world, and seeing the trends and seeing what the world is like, it is all having a really big impact on me and my music. I think this is a big chance for artists from Japan, with a really strong EDM following in Japan, to bring their sound overseas. Now is a really good time to do that.