Sheila Teruty: a passion for vintage fashion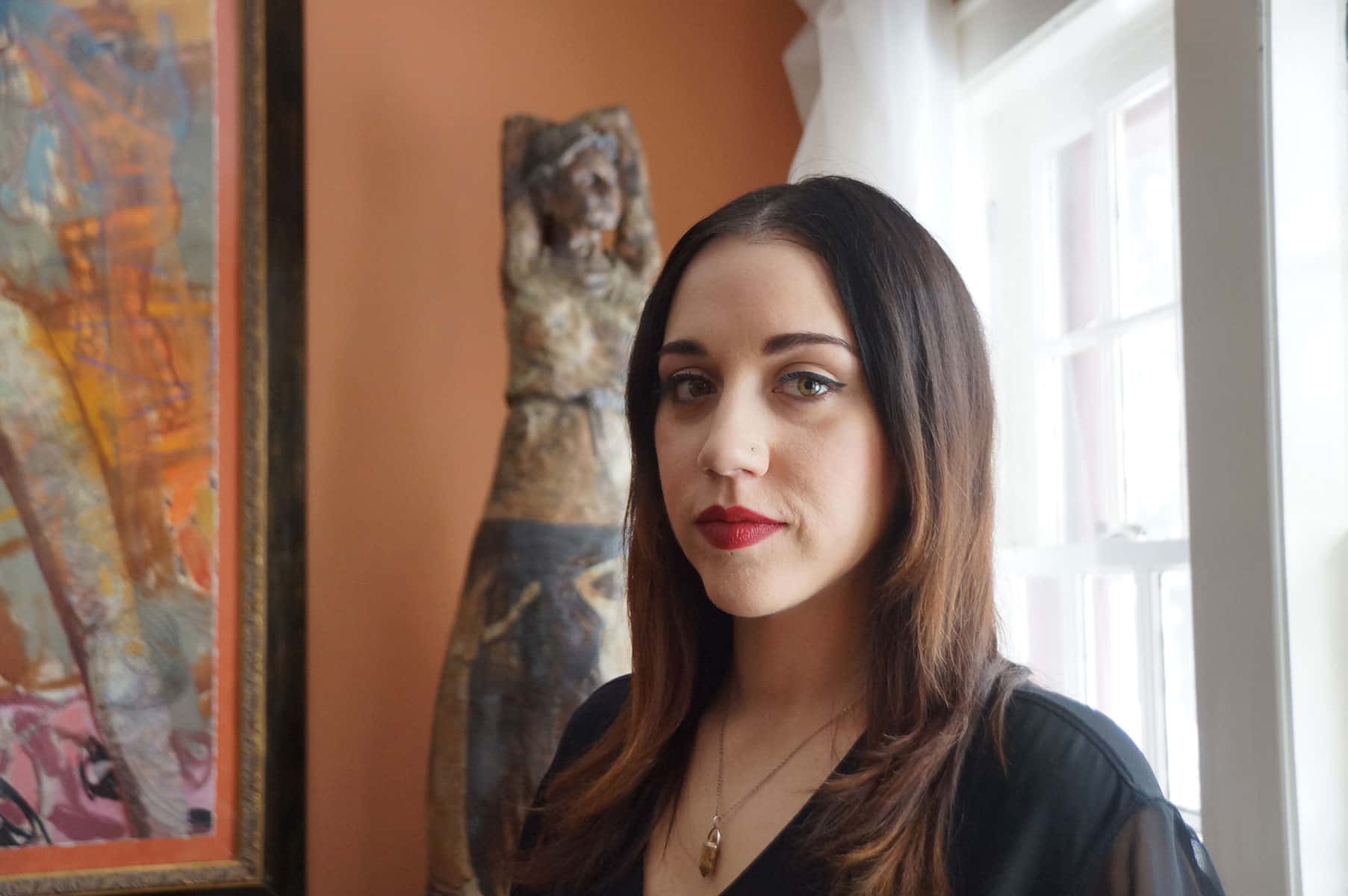 Deeply involved in the local arts community, Sheila Teruty is known for her eclectic interests in apparel. As a photographer and independent business owner, she is riding the ebbs and flows of Milwaukee's fashion culture as it strives to find an identity.
Q: What are some of the most common challenges you face as a self-employed creative artist?
A: Common challenges I struggle with are the uncertainty of when and where your income is coming from. I usually like to have a side gig to supplement my creative incomes and that can be annoying because the time I spend at my job could be used doing more creative things, but I just started bartending and I really dig it and want to continue learning more about the craft. I've tried the corporate thing and I can't thrive in those environments. It's so obvious how uncomfortable I am.
Q: Have you seen or experienced economic discrimination in Milwaukee's fashion industry?
A: I have seen discrimination against vintage and thrifted styles from people here in Milwaukee and I don't think it's an economic thing per say, but it's discouraging because my vintage friends and I have put on some great high fashion shows with vintage clothing. It's like some people don't take it seriously here, even though if it weren't for the classic styles of all the eras, fashion wouldn't be what it is today.
Q: You could live anywhere but choose to make Milwaukee your home. So what about the city inspires you?
A: I feel like there's a lot of creativity that comes out of this city. Sometimes the artists stay, sometimes they leave. I have accomplished so much here. It's a good city to develop a name for yourself in whatever it is you want to do.
Q: You turned a hobby of collecting vintage garb into the successful online store, So Passé. What advice would you give a young woman interested in starting her own business?
A: It's all about time. You need to put a lot of time and effort into it, like many hours everyday. Believing in yourself enough to know that it will work out if you really want it to.
Q: How did your early exposure to vintage items influence your life?
A: Being exposed to the way things were constructed in the past versus how things are made now had a huge impact on me. I will sometimes look at some new or modern made things, whether its clothing or furniture, and it just looks different to me. It looks cheap. Not everything of course, but a lot of things. I've become so picky about the things I wear, furniture I own, just everything. I think it's transformed my whole life, I might have been a completely different person. Vintage and antiques are just timeless.
Q: You mother enjoyed collecting old things. What is your favorite memory of visiting antique shops and thrift stores with her?
A: I remember one specific time being in a really cool antique store and seeing a beautiful mauve, 1940's dress on a mannequin and being completely in awe. That's when my fascination with vintage clothing started.
Q: You are respected for your styling skill, so what do you enjoy most about it? Why is it your passion?
A: It seems like such a glamorous skill to have, but it's a lot of work. You really have to be on your toes at all times. The team effort and the end product is usually what I enjoy most about it, all the hard work with like minded individuals, then getting a beautiful image out of it.
Q: How would you describe the fashion style of Milwaukee?
A: Functional. But I do get super impressed at events I go to from time to time, The people who inspire me are the people who wear vintage well, up-cycle their own clothing, or mix both.
Q: Do you feel the fashion community in Milwaukee is thriving? If not, what would help improve this condition?
A: No, I really don't. I think it would help to have more vintage shops, I really do! It would foster a more unique style for individuals.
Q: As co-founder of the Cocoon Room, a fashion boutique and art gallery in Riverwest, what was your vision for it to accomplish in the neighborhood?
A: My vision was for it to be this really awesome vintage boutique with art, and a place that held small events. I hoped it would bring people together in the neighborhood and become a gathering place for artists, which it was for 2 years.
Q: Now that the Cocoon Room is closed, what do you value most from the experience?
A: I value the experience of creating the space with like minded, artistic ladies that became my best friends. And I realized how hard it was to hold it all together when we each had very different ideas of what we wanted Cocoon Room to be. The struggle was the most valuable part for me. We had a successful little vintage boutique / art gallery / music venue / after party spot and I don't regret it one bit, I learned so much and I would do it all over if I could.
Q: What is your favorite Milwaukee art venue?
A: I love the Haggerty Museum of Art at Marquette University and the Portrait Society Gallery. I've seen some great photo series at both places.
Q: What does photography mean to you personally?
A: Photography to me is a form of poetry with images.
Q: What has been your most rewarding fashion accomplishment? And what lessons have any failures taught you?
A: My most rewarding fashion accomplishment are the Femme Adorn fashion shows that my friends and I have organized in the past here in Milwaukee. They are a lot of work but extremely rewarding and so much fun. Working at a big agency for a couple of years taught me a lot about the industry but most importantly I learned that I wasn't ready to become a cutthroat fashion stylist. I have too many other interests. I was organizing fashion shows, doing my thing here in Milwaukee, and it conflicted. I get anxious when I feel held down and not being able to have freedom to move.
Q: How influential has music been to your career?
A: Not really influential to my career, but influential to my life without a doubt. I get very attached to music, especially specific chords, melodies, phrases and lyrics that I feel like if I compiled altogether it would make a collage of myself. I do songwriting and make music on the side. It's very personal, expressive, and releasing for me.
Q: What would surprise people to know about you?
A: I question and doubt myself all the time, I have to consciously quiet the critic inside. Believing in yourself is one of the most important things you can do for your life. Self-doubt can be lonely and damaging and I have to always tell myself that creativity ebbs and flows. It's intuitive and will come when it wants.