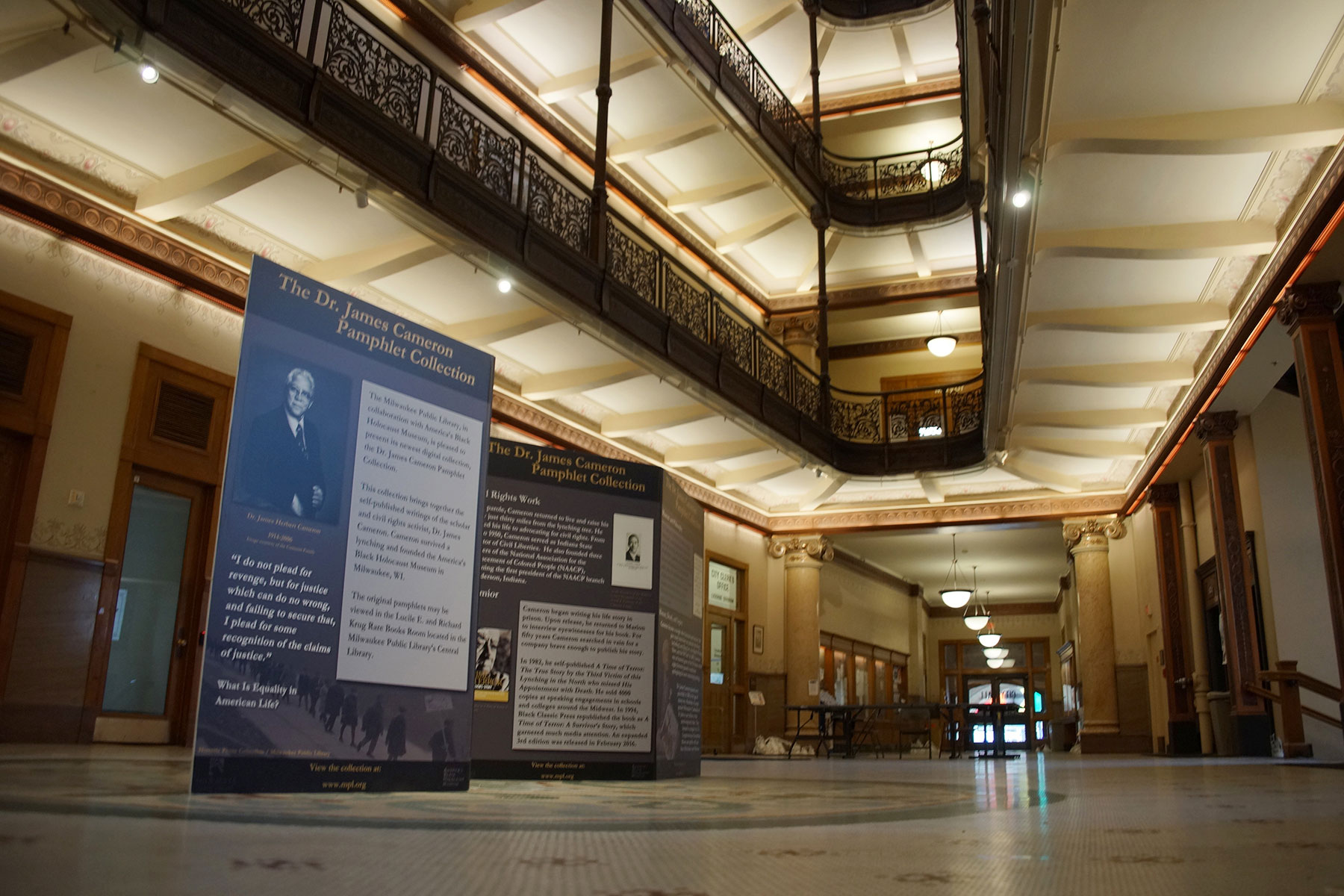 "I had done nothing that could really be called bad. I had been foolish, yes, but I had not done anything bad. The trouble was, this was Marion, Indiana, where there was very little room for foolish black boys." – Dr. James Cameron
On a sweltering August night in 1930, two older boys invited sixteen-year-old Jimmie Cameron for what they said would be a joyride. Instead, they held up a young white couple parked in a remote Lover's Lane. The stickup went horribly wrong. The boys were arrested, dragged from jail by a mob, and lynched on the courthouse lawn before thousands of spectators. Miraculously, Cameron lived to tell the story.
The Life and Writings of Dr. James Cameron, an America's Black Holocaust Museum's traveling exhibit, will be on display for the public weekdays from June 13-23 at the Rotunda of City Hall.
Read the article and view the photo essay that was produced as companion features for this news report.