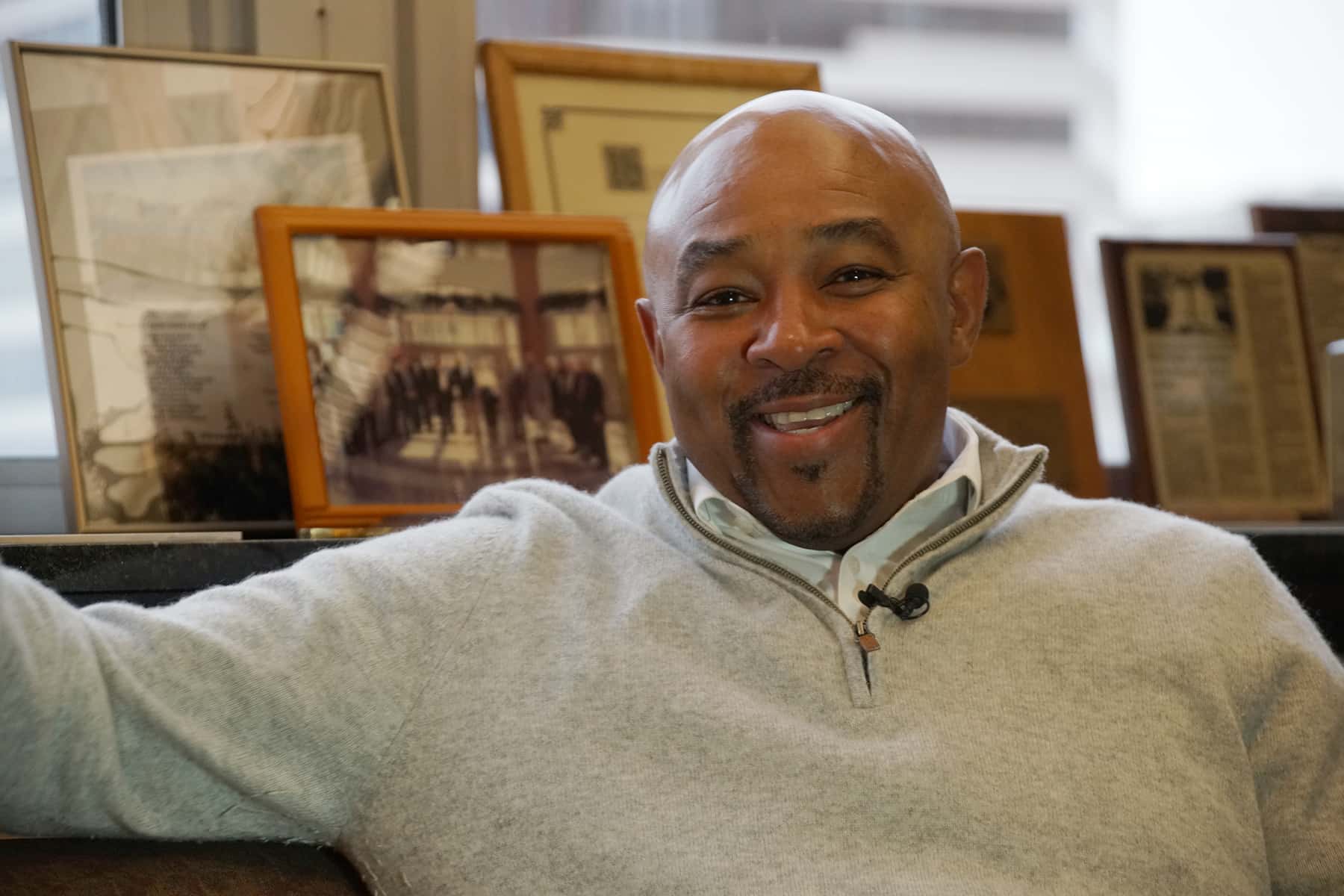 As Director of Operations for the City of Milwaukee Department of Public Works, Preston Cole still sees himself as a forester.
Growing up in a family of sharecroppers, he learned the land ethic from his parents and brings this hard working perspective to his stewardship of Milwaukee's urban forest, sustainability programs, and natural resource management. These video segments are highlights from Cole's Q&A interview with the Milwaukee Independent.
Milwaukee Independent: Why did the City of Milwaukee merge the Forestry and sanitation divisions a decade ago? And does it remain a good fit today?
Preston Cole: The two were merged for operational efficiency. Three senior managers retired at the same time from the Sanitation Division. The Commissioner of Public Works and the Mayor requested that I run the Forestry Division and Sanitation Division, which created Environmental Services. This change saved Milwaukee taxpayers $500,000 a year. In this new combined format, Environmental Services continued the work of the two divisions. It planted trees and created cleaner air through pollution abatement in the tradition of the Forestry Division's programs, and promoted recycling, street sweeping, and managing municipal solid waste as the Sanitation Division's programs had.
Milwaukee Independent: What is the Department of Public Works doing to change the public perception of it being merely a city entity that fixes pot holes in the road and collects trash?
Preston Cole: In short, DPW is a customer service department. We touch the lives of citizens on a daily basis with the programs we manage. However, we also use Mayor Barrett's workforce programs to hire individuals from our community to perform much needed work. Whether through creating jobs or establishing new community partnerships we strive to be relevant in the lives of Milwaukee residents.
Milwaukee Independent: How can Milwaukee prevent another tree blight, or an invasive insect like the Emerald Ash Borer, from having another devastating impact on the city's ecology?
Preston Cole: What we have learned from Dutch Elm Disease and its impact on Milwaukee is that we need professional foresters, researchers, scientists, and landscapers to prepare for insect and disease attacks in our urban forest. Cities are always under threat from invasive species around the world due to our global shipping economy. Because we have inspection and tree maintenance programs, we are always evaluating the Milwaukee forest.
Milwaukee Independent: Why do you believe that Milwaukee has one of the best forestry programs in the world?
Preston Cole: Mayor Tom Barrett and the Milwaukee Common Council provide the necessary resources to manage Milwaukee's urban forest. Without that commitment, there would be significant challenges.
Milwaukee Independent: What is your hope for the future of urban agriculture in Milwaukee, and what progress have you seen over the years?
Preston Cole: I hope neighborhoods around Milwaukee continue to find ways to plant and grow fruits and vegetables in places that are food deserts. The progress that we have seen over the years, related to the growth of the urban agriculture movement, has been tenfold thanks to the people like Will Allen and Growing Power by creating food security programs.
Milwaukee Independent: How does your farming and forestry background influence your work ethics and personal philosophy?
Preston Cole: I have a strong conservation ethic deeply rooted in the traditions that my parents taught me, to leave the land better than I found it. My involvement in Future Farmers of America taught me that land can be productive to feed America. Farming, agriculture, and natural resources will always remain an essential part of the world economy.
Milwaukee Independent: How do you feel about the "tree guy" being your unofficial title?
Preston Cole: That name was given to me by the late Debra Usinger. It comes from when people needed information on trees, they would call the tree guy. The city forester is always the tree guy. Friends and family will always know me as the tree guy.
Milwaukee Independent: Is there an aspect of your job that you enjoy most?
Preston Cole: The diversity of issues I deal with makes my job the best position in Milwaukee. Each day I deal with a mix of trees, recycling, water, and infrastructure issues. Finding solutions to some of our most pressing issues is challenging and enjoyable.
Milwaukee Independent: What personal or professional accomplishment are you most proud of?
Preston Cole: Being promoted to the position of Deputy Commissioner, as the first non-engineer to earn the job, and my role with the Natural Resources Board have been my greatest professional accomplishments.
Milwaukee Independent: What is your fondest memory from farming during your youth?
Preston Cole: As a Future Farmer of America, I appreciated how I learned to take care of the land, plant produce, and see something grow.
Milwaukee Independent: With your lifelong passion for forestry, what one thing would you want to teach people?
Preston Cole: I would teach people about the intrinsic value of trees in terms of what they do for the environment and human existence on this planet. Our social and psychological well being are tied to our environment.
Milwaukee Independent: Do you have an opinion for why the self-image of the Milwaukee public has been slow to change from a manufacturing town to an Eco-City?
Preston Cole: Milwaukee will always be a manufacturing town, but there is a continued evolution in manufacturing to make processes more sustainable to embrace the protections for our resources. The reality of this change is happening at different speeds for some, appearing faster or slower in areas.
Milwaukee Independent: What has been the greatest single advancement of technology to have altered the way you do your job?
Preston Cole: Hyperspectral imaging that is used to identify ash trees in Milwaukee has changed the way urban forests can be mapped. The research that has been done to mitigate the impacts of Emerald Ash Borer has redefined how communities can deal with invasive species. Without that, Milwaukee's urban forest would have been negatively impacted.
Milwaukee Independent: As one of the first African-American foresters, what encouragement would you offer Milwaukee youth who are interested in ecology but lack the opportunities to pursue the field as career?
Preston Cole: If you have a passion for being outdoors and finding solutions to some of our most troublesome environmental challenges, then natural resource management is for you. Reject the notion that you do not have the opportunity, have environmental persistence.