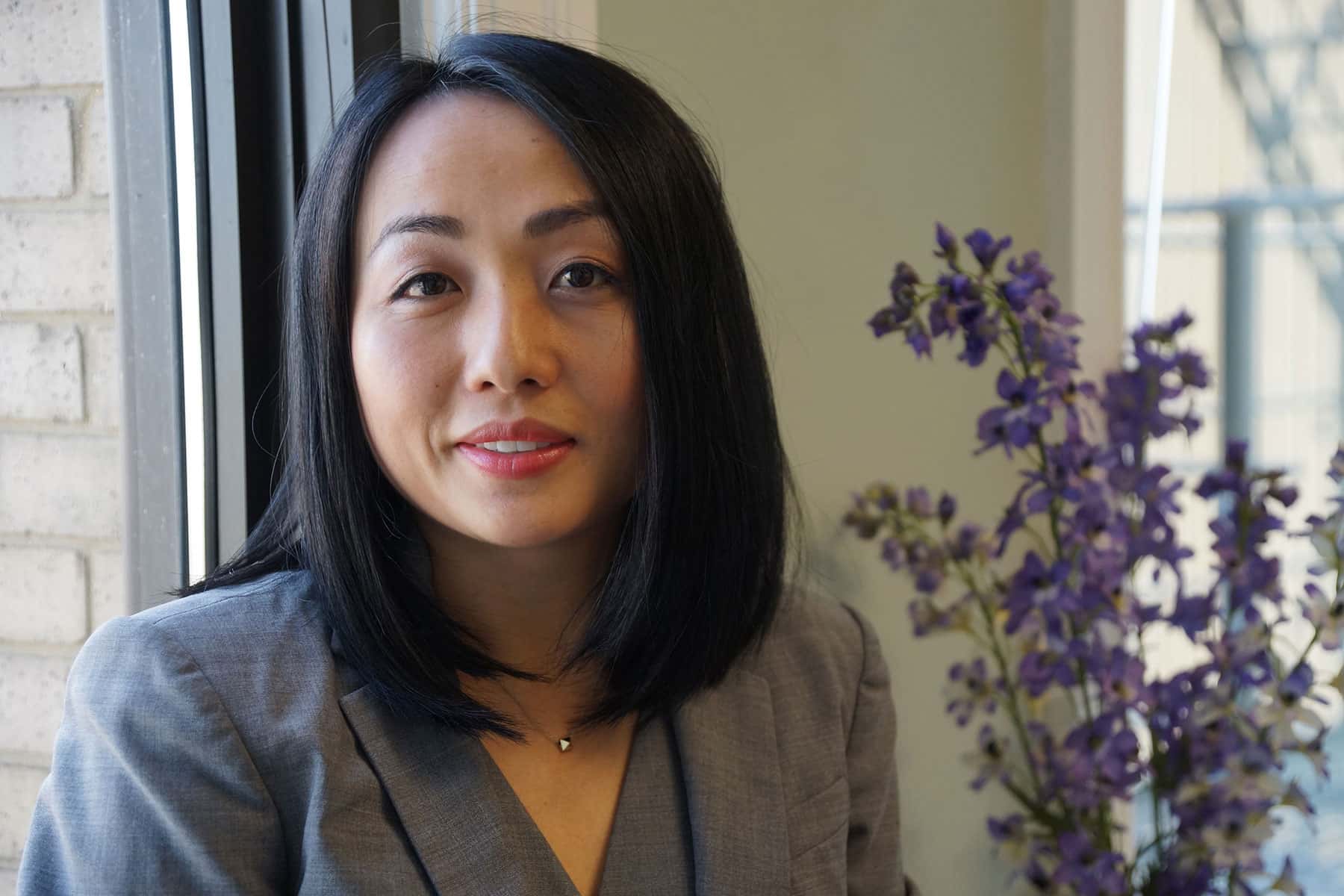 Growing up in poverty as a Hmong immigrant to Wisconsin, Kashoua Yang saw the devastating effect on her family without a knowledge of the law.
She overcame this position of helplessness to become a lawyer and advocate for families and those at the lowest point in their life.
Q&A with Kashoua "Kristy" Yang
Milwaukee Independent: Who or what had the biggest influence on your youth?
Kashoua Yang: I think the biggest influences were the numerous acts of discrimination my family and I experienced, and growing up in poverty. These experiences have made me who I am today. They taught me to be kind to others, to advocate for others who may not have the know-how or courage to speak up for themselves, to be a good steward in our community and, to always treat others with dignity and respect.
Milwaukee Independent: What was your experience like growing up Hmong in segregate Milwaukee?
Kashoua Yang: I was born in Thailand and emigrated to the United States with my family when I was just six years old. I can recall certain points in our journey, such as seeing skyscrapers for the first time and experiencing motion sickness riding on a bus from the refugee camp to the airport. For the majority of my youth and young adult life, I lived in Sheboygan, Wisconsin. I do not know if Sheboygan is any less segregated than Milwaukee but certainly the effects of segregation were present there, such as access to resources and livable neighborhoods. My family and I lived for a long time in a large white house where we always feared the ceiling could cave in at any moment and all of the doors did not lock. Today, my siblings and I can joke about these things and we actually have fond memories of this home, but I can't imagine how those living conditions were safe.
Milwaukee Independent: Where did your interest in the law come from, and what do you enjoy about the kind of legal work you do?
Kashoua Yang: The notion that I could go to law school came when I was in Spanish class in high school, I overheard a classmate say she planned on attending law school. I don't know why, but at that exact moment the idea came to me that I should go to law school and that if she can do it then I can too. Ever since then, even though I went on to major in computer science in my undergraduate studies and worked as a computer systems analyst for several years, the idea always remained. There was another life event that really motivated and reminded me to go to law school, my youngest brother's car accident. He was just a six-year-old child when he was struck by a car and dragged for a block. I can still remember the day I received that fateful call from my mother. I felt powerless because despite my education I was uninformed about the legal process, my brother's and parents' rights, and the law. Additionally, it really bothered me that my brother's future was in the hands of others and that we were always at someone's whim. I felt as if we could do very little to help ourselves.
I enjoy the work that I do, but I relish even more in the positive effects of law in action. I see how my advocacy can and does affect the lives of those I represent. It is truly a humbling experience. In family law cases where I am appointed by the court as a Guardian ad Litem to represent the best interest of the child or children, I get to see the family dynamic and how much of an impact a court's order has on the family. In most social security and work injury cases, my clients are at their lowest points in their lives with respect to their health. Their dignity and self-respect are so fragile, which makes my work even more important. I have the ability to change someone's life and I take that responsibility very seriously. From my brother's experience, I understand how important my role is and how important it is to empower my clients.
Milwaukee Independent: What is the biggest life lesson that representing family law and disability issues has taught you?
Kashoua Yang: The biggest lesson is that life is not "10% what happens to us and 90% how we react to it." This does not account for the life we are born into, such as one's parents, the socio-economic circumstance of one's family, the community one has to live in during childhood and under the care of someone else, the school one attends, and such. Even as adults, there is a disparity in how humans process and address issues. I see the difference between adults who are empowered and those who are not. It is an issue that plagues society.
Milwaukee Independent: Is the Hmong population in Milwaukee insulated, and what are the biggest legal challenges within the community?
Kashoua Yang: I'm not sure that the Hmong population is insulated, because the community certainly feels the effects of what happens in the society at large. The Hmong community is a tight-knit community and maybe in that sense the community is perceived to be insular. I think the biggest legal challenges are family law related. The community is at a crossroad of whether and how to formalize the rules of engagement that we have followed for generations into something that is legally binding. For example, there was proposed legislation to add a mejkoob to the list of statutory officiants of weddings. A mejkoob is a marriage negotiator.
Milwaukee Independent: Like when a doctor gets sick, have you seen other lawyers experience the cases they represent in their own lives? As a divorce lawyer, do your clients make you appreciate your marriage more?
Kashoua Yang: My family law practice keeps me grounded with my ideals and goals I have for my children and my marriage. Sometimes when I meet exceptional parents, it challenges me to do better and importantly, I see where I can improve. Conversely, sometimes when I meet horrible parents, I see what I should not be doing with my children. I would like to think that my children are probably the biggest beneficiaries of my work.
Milwaukee Independent: What is your favorite lawyer joke, and what continues to be the biggest misperception of the profession?
Kashoua Yang: When people ask me what kind of lawyer I am, my first response is always "a good lawyer." Most, if not all, lawyers are good people and work hard for their clients. Laws have to be interpreted and when things are left to interpretation, no two views will be exactly the same. I think this causes frustration for clients and adds to the misperception that lawyers are just out to bill clients. Additionally, judges have discretion and this may create different results in cases, which is hard for clients to understand.
Milwaukee Independent: You have been honored with many awards in your career, what are you most proud of?
Kashoua Yang: I'm proud of all of them, so it's hard to pick just one. I am honored to have been selected as a Wisconsin Super Lawyer Rising Star for the past several years. According to Super Lawyer, the selection process includes an evaluation of my recognition from lawyers and judges, and my professional achievements. I am humbled to have been nominated and selected numerous times because the opinion of my colleagues and judges speak volume to the kind of work I do. Sometimes, it is difficult for the average lay person to evaluate a lawyer's work because they may not understand the law and the amount of work that goes into advocating for clients.
Milwaukee Independent: What is your biggest concern for the future of the Hmong community in Milwaukee?
Kashoua Yang: My biggest concern is civic engagement and advanced economic progress. I think the two are on different sides of the same coin. I would like to see the Hmong community, at large, be civically engaged. We have strong pockets of neighborhoods that are engaged in the civic process but I think we can do a better job of getting all Hmong neighborhoods engaged. I believe many Hmong community members have the knowledge and skills to create economic success beyond the scale of what exists today, such as grocery stores. There are many unmet needs in the community. Moreover, we have many capable individuals who would be great candidates for the skilled trades. The 1.5, second, and even third generation of Hmong community members need to rise and in order to do that, we as a community need to provide the necessary infrastructure and resources to make it happen.
Milwaukee Independent: What do you like most about Milwaukee, and if you could fix one thing what would it be?
Kashoua Yang: I like the many diverse festivals that are held throughout Milwaukee from summer to fall. If I could fix one thing, it would be segregation. I see how Milwaukee is noted as one of the most segregated cities in the United States. We, as a community, can do a better job of desegregating. It will take time and commitment but I am hopeful that we can and will act to change that.
Milwaukee Independent: What advice would you give a young woman interested in making a career of the law?
Kashoua Yang: If you have a dream, then invest in it because no one else will until you do. Additionally, it is important to surround yourself with individuals who are not only supportive but who are kind and honest. I am fortunate to have these individuals mentor me and they have really changed the way I respond to my clients and prepare my cases.