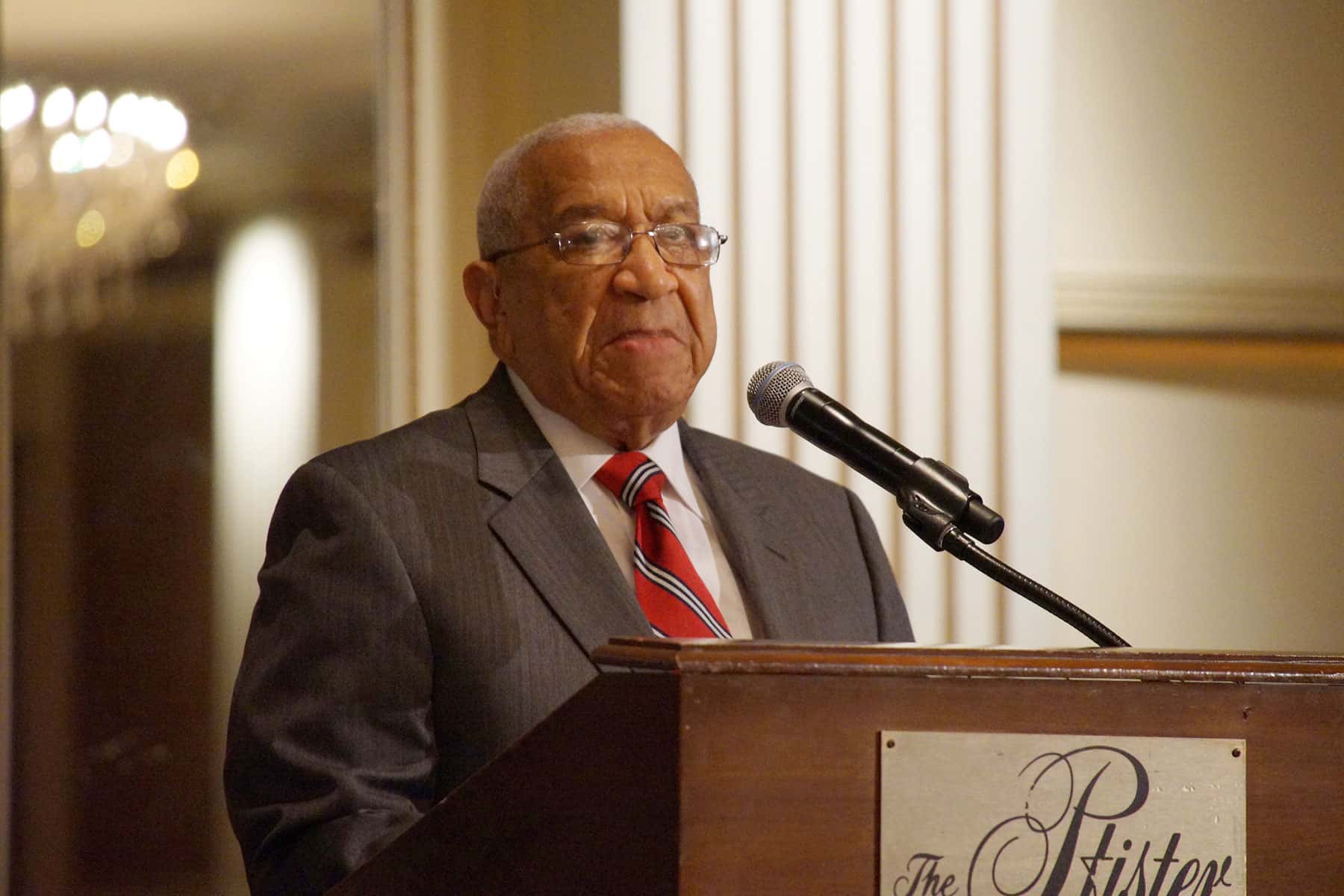 Almost two centuries of history were celebrated at the 63rd annual awards dinner presented by the Milwaukee County Historical Society on May 11 at the Pfister Hotel. The event honored the extraordinary accomplishments of individuals who have made notable contributions to Milwaukee history.
Dr. William E. Finlayson was celebrated as a Witness to History, for his tireless work as a doctor through the Civil Rights era and practicing medicine to underserved communities over the decades since. Dr. Finlayson also was a classmate of the late Dr. Martin Luther King, Jr. and brought the legendary leader to Milwaukee in preparation for the housing marches.
Gary Grunau, Marion Chester Read, and John Gurda were also presented top honors, with anniversary accolades given to 25 businesses with a Milwaukee history ranging from 50 to 175 years.